With the successful series "Stranger Things" and "The End of the F***ing World", Netflix has created two completely new shows in recent years that have gone through the roof with the audience. So it was only a matter of time until the creative heads of both productions joined forces and mixed the two together. With "I Am Not Okay With This" the producers have now taken the next graphic novel and filmed it as a series. In all this madness of bringing more and more comics and books to the screens, it can happen that you first have to look for a unique selling point. Even in "I Am Not Okay With This" you can find parallels to other works, which immediately gives the viewer a homely feeling.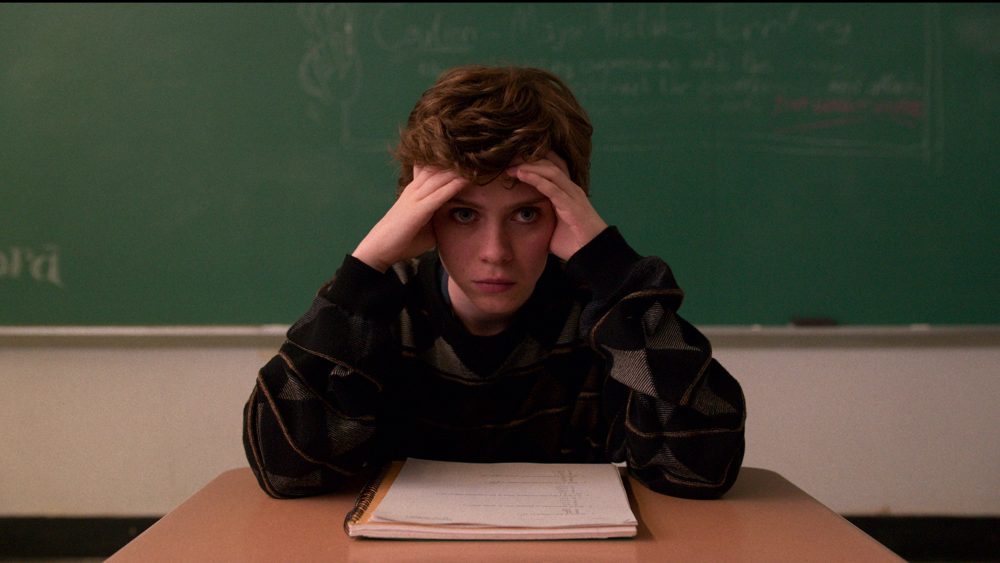 But what is it about? Sydney (Sophia Lillis), a disaffected, self-described "boring 17-year-old white girl" in the polluted burg of Brownsville, Pennsylvania, is developing confusing emotional and sexual feelings and a gross patch of acne on her thighs. Also: When she gets angry, she can break things with her mind. The pain of her father's suicide is still a fresh wound. She acts out of frustration, hangs out in the shadows and regularly meets with her high school guidance counselor. Syd also has a few secrets, ones that she only shares in her diary: She's in love with her best friend, Dina (Sofia Bryant), and meets Stanley (Wyatt Oleff) who likes her more than he should.
Being set in high-school, the series does occasionally enter the awkward teen territory. Among the few cringe-inducing scenes is one particularly painful game of Fuck Marry Kill, it's one more Netlix show that explores the messiness of puperty — "I Am Not Okay With This" is weirdly hard to place; but on this occasion, it's when instead of where. The 90s are referenced as being in the past, but the styling and wardrobe are decidedly not modern. There's a vintage look to the clothing, cars, and production design, as well as a noticeable lack of smartphones. It makes sense then, that the cinematography is reminiscent of 70s film photography with its earthy tones, grainy texture, and warm colors.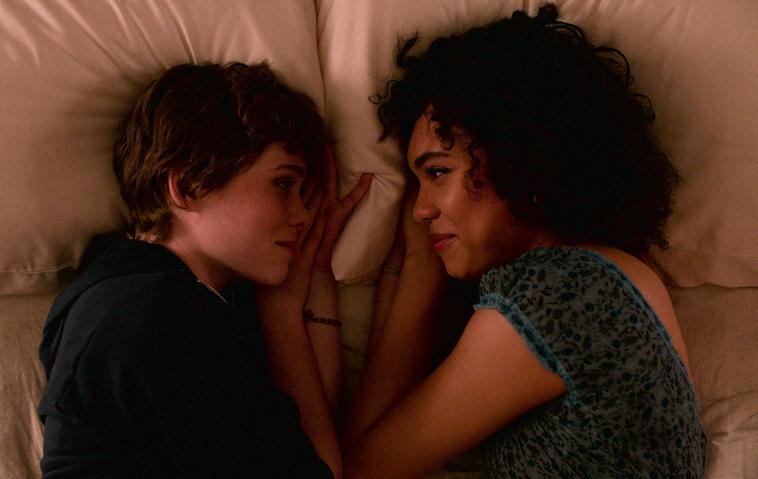 Sophia Lillis and Wyatt Oleff, who have already appeared together in the remake of Stephen King's "It", come together once more in front of the camera and you can feel this familiarity in their characters. The chemistry is simply working and both actors elevate each other, which they perfectly take as each others advantage.
"I Am Not Okay With This" short episodes — all are under 30 minutes long  und seven in total — are set against Sydney's inner-monologue, a common tool of introspection in today's teen dramas. This narration is a key element in a show where the protagonist rarely says what she means. Sydney won't talk to anyone other than Stanley about her powers, her relationship with her mother is strained because of their shared grief, and to make matters more complicated, she has complicated feelings for Dina that go beyond platonic affection. The series shows that not every teenage life is easy, because you are in the very personal and profound world of thoughts of Sydney. Of course, the supernatural elements remind us very much of "Stranger Things", the tragic comedy falls back on "The End of the F***ing World". And also a little bit of "Carrie" shouldn't be missing in the mix, either.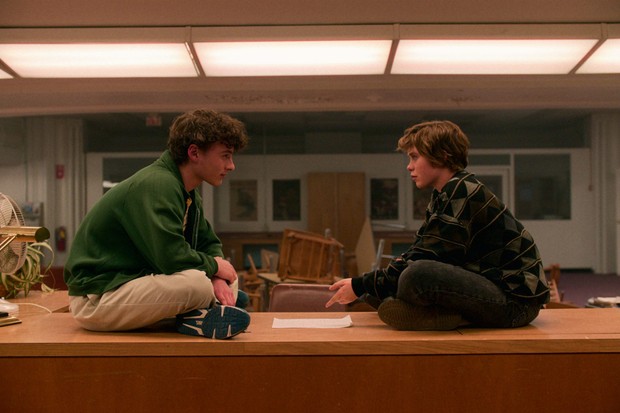 Despite the familiarity that the individual factors of the series might evoke, it is a welcome change in the sea of originals and streaming works. It has tragedy, comedy and great actors who benefit from sophisticated and profound character drawings. Moreover, the series with its nevertheless very short episodes definitely makes you want more.
Sophia Lillis's performance, from minute one, shows us that she's going to be a bit of a different teen protagonist. "I Am Not Okay With This" may not surprise you much in terms of innovative story acts, but it has charm and voice to spare. And bucking the streaming-TV bloat trend, it runs seven energetic episodes of around twenty minutes apiece. The acting revalue the entire series, and even if we don't learn much, it's charming none-the-less with a strong cast of up-and-comers and understated navigation of sexuality. For now I'm OK with this, but there definitely is room for improvement.