Violet Markey is on the ledge of the bridge, contemplating her final moments, when Theodore Finch shows up. He convinces her to not jump, and later, asks her to become his partner in a school project. At first, she resists the idea. She is still too tied up in her grief to go out into the world and interact with people. In the end, she relents and embarks on a journey that also kickstarts her healing process. She has heard stories about Finch, about him being called a freak, but he appears different in person. She falls in love with him, and the closer she gets, the more she realises that there is a completely different side to him.
Netflix's new teen romance "All The Bright Places" is based on Jennifer Niven's hit YA novel of the same name and tells the story of it's protagonists Violet Markey (Elle Fanning) and Theodore Finch (Justice Smith), who find comfort each other after the death of Violets sister. Theodore has set himself the task to help Violet and as the pair grows closer, they teach each other to appreciate the beauty around them.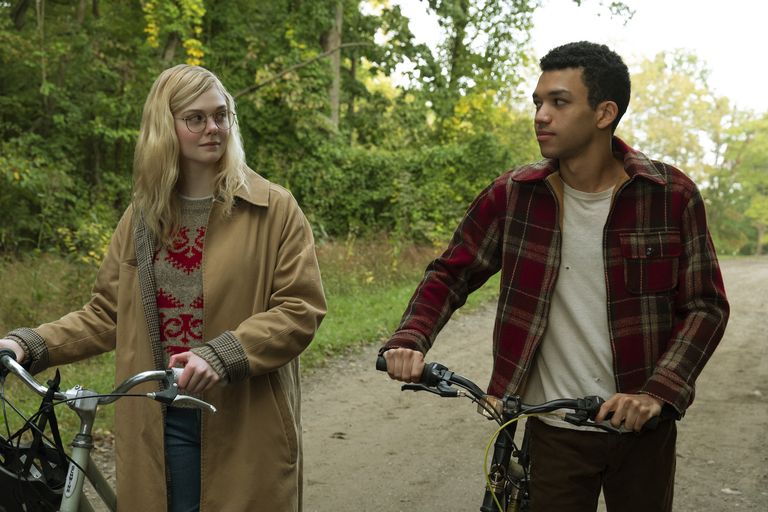 It's a story of two young people trying to find a place in the world by trying to grab life while faced with grief and trauma, with a strong message. It ends with the words "The film is dedicated to those who have been impacted by mental health concerns, suicide and grief" and what it does best is that it never shies away from its discussion of mental illness. Occasional moments of dialogue resort to easy tropes but thankfully isn't near the territory of cringe teen movie writing. The overall narrative is dignified when dealing with difficult, often indescribable feelings. It's a film of open hearts, of unafraid kisses, of never-ending grief often lived in silence.
However, with most book to movie adaptation this one also doesn't do justice to the book. It played out very similarly to the source material, though the book achieved more with respect to character development and actually eliciting an emotional response. It starts out this way, focusing on the survivor's guilt and the depression that stems from grief, but unlike the book, which turns towards the mental illness of the other protagonist, the film decides to take a different path. On the bright side, nobody here has a terminal illness, which is a weird mainstay of young adult stories lately.
"All The Bright Places" shines performance vise. With the honest performances from Elle Fanning and Justice Smith, the viewer grows a connection and aches for them. They have  strong chemistry, which definitely works out as their advantage, because they were perfectly cast to portray to their characters. Keegan Michael-Key ("Dolemite is my Name") and Luke Wilson ("Zombieland 2") star in supporting roles. While the movie is not perfect, it still was able to convey the same feeling as reading the book. Beautiful cinematography, paired with a soothing and very suiting soundtrack. It's very comforting and while the overall story is much stronger in the second half, it leads to become one of the better YA-stories, which makes it a must-see for it's target audience.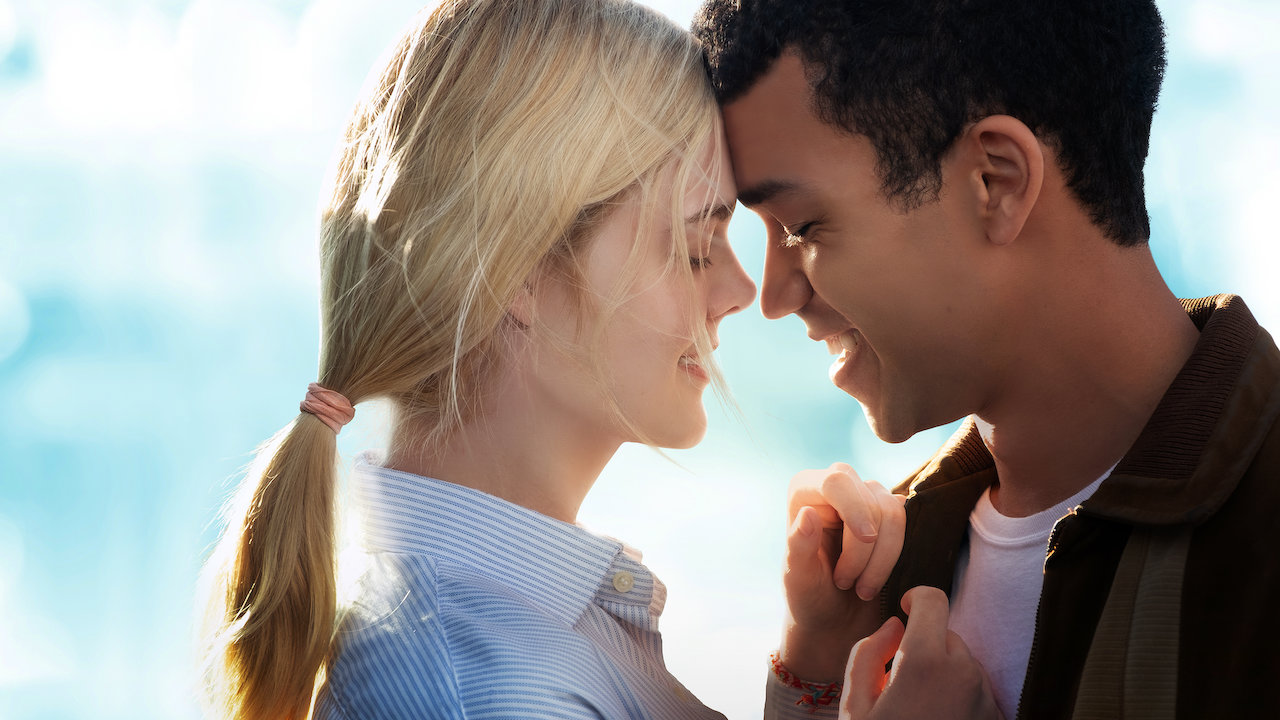 With the familiar foundations of a well-worn genre, "All The Bright Places" builds something braver than expected. Something that reaches deeper than its Netflix contemporaries – and ends up surpassing them altogether. By best the movie will encourage especially the younger audiences to realize that it is okay to feel the way you feel. That it's okay to seek help, because you will go to bright places if you do.