Sitting next to me on the subway this past summer was a girl buried in a book wearing a smile from cheek to cheek. Naturally, I was curious as to what book had her so entranced. It was, of course, Sally Rooney's popular novel "Normal People." Adapted from the novel, Hulu's new mini series of the same name is just like the book — a story you want to live inside of.
Book adaptations can be tricky so when a book is as popular as this one, the stakes are even higher. When I first heard Hulu along with Element Pictures and BBC Three was turning it into a 12-episode mini series, I was nervous they wouldn't be able to capture the steamy romance that made the book such a page-turner. And within a matter of seconds my nerves vanished. Calling the chemistry between Marianne (Daisy Edgar Jones) and Connell (Paul Mescal) palpable is an understatement. I came to the conclusion quickly that the show is one of the best book adaptations I've ever watched. 
At its core, "Normal People" is a coming-of-age tale about young love and lust. There is a reason these intertwining genres are so often played out on screen. It reaches into our human yearning for nostalgia and our sensitivity to the innocence of youth. Plus, it's hard to resist a good steamy romance. While on paper, a tale about an outcast girl and a popular boy hooking up in secret could be passed off as a teen soap, it is far more highbrow than that.
Sexuality and intimacy are completely redefined in this series and that is on behalf of the smartly executed sex scenes. Unlike what much of American TV shows would have you think, women don't actually wear bras when they have sex. It doesn't cut away from the awkward but important bits of sex from tangled bras to condoms to getting consent. It's clear from the beginning that the two know how to communicate sexually but it also shows how they struggle to communicate verbally when it matters most. The distinction between their connection outside of the bedroom is well established. Both at some point in the series admit that it's not like this with other people.
Not only do the sex scenes draw you in, they are used with skill to advance the plot. They mirror the shifting of power in the relationship as they go from high school to college. The show tackles conflict of class with subtle care when it comes to Connell and Marianne's different backgrounds. They know each other because his mother is the cleaner for her family's mansion. Though, in high school Connell was well-liked whereas Marianne had almost no friends. When they get to Trinity, she fits in much better with the sophistaceted upper-class crowd. Connell battles with his emotions as he tries to find himself in this environment. His struggle with anxiety and depression is captured beautifully. The show depicts panic attacks and depressive episodes as they are actually experienced. It also confronts the circumstensetance that can trigger such events, especially for young people.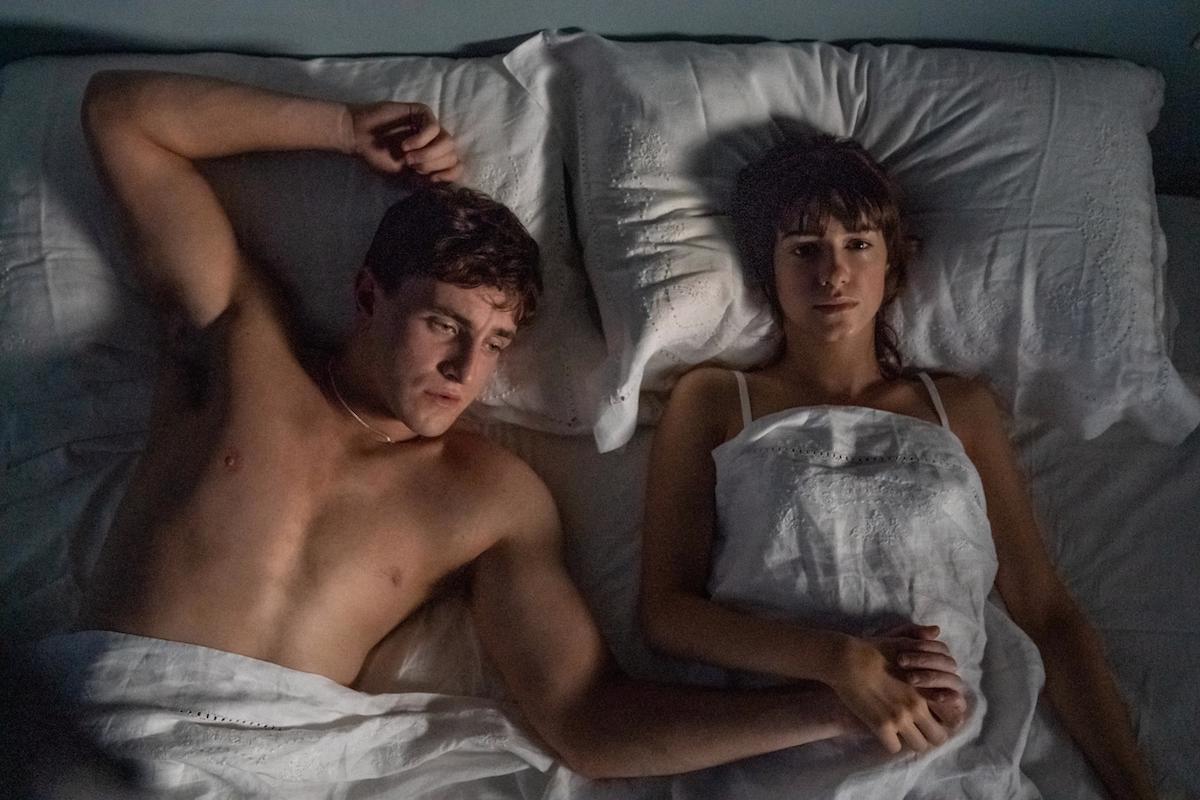 This mini series dives to the dark depths psychology can have on sexuality through Marianne's arc in particular. It is seen throughout that she's experienced abuse in her life. We follow her as this abuse manifests itself into her sex life. As she gets older and some of her fetishes take on a more sadomasochistic nature. And although it is consentual, these instances of sexual violence have more to do with her feelings of worthlessness and low self-esteem. What the show is smartly executing is how a person can grow accustomed to levels of abuse to the point where they seek it out. An exquisite scene in which Marianne is submitting herself to a kind of bondage play with the photographer she's been seeing as an email Connell wrote her voices over. In a triumphant moment Connell expresses to Marianne that despite what she might lead herself to believe, her life has value and she is loved. And in that moment she stops summoning the pain. This is one ofthe many ways the show uses sex scenes to excel the plot and deepen the characters' development.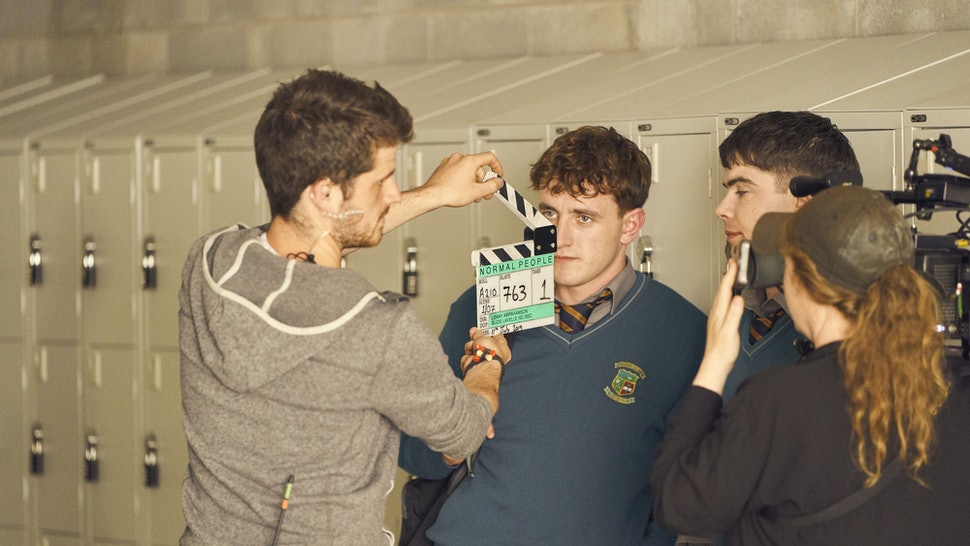 Directors, Lenny Abrahamson and Hattie McDonald brought a realism approach to the adaptation in which Sally Rooney herself wrote alongside Alice Birch and Mark O'Rowe. Having been a fan of the book, I appreciate how faithful it remains to its original medium. In the place of written inner monologue, we get extreme close ups and sparing dialogue.
Ultimately, viewers are invited into this love story. "Normal People" is as seductive as it is intimate. Individually and together these two complex characters travel and return home again, sometimes all at once. Across twelve half-hour long episodes, the question of how one becomes this person they are and not others is answered. From a distance this love story has an everyday nature to it that could be misperceived as ordinary. But love like that is extraordinary and a series like this is a treasure.