Every year we are having a similar conversation. And for women in Hollywood, change is slow and the progress is hard. It's no secret that there's still a tremendous gap between the number of male and the number of female filmmakers, but what is even more frustrating are the lacking nominations of female directors. While Women protagonists and female directors became more prominent in 2019 – the treatment got worse overall. While the last year definitely showed that thrilling women-centric and women-made films are requested, the people who control the industry and make the rules definitely took a step back.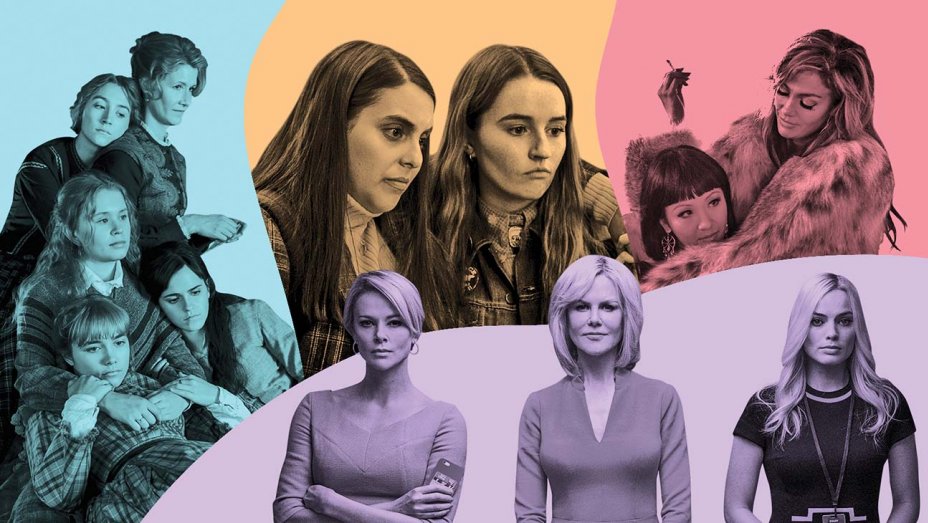 Apropos…let's take a strong female character, for instance. Characters such as Carol Danvers in "Captain Marvel" or Elsa from "Frozen" are extremely relevant for young girls across to globe, because they are the ones that the new generation can hold on and look up to. Feminism is a huge part of becoming an independent woman these days, but won't help if the meaning behind it is getting ignored and overlooked. What do women need to do to be taken serious by their peers and their employers? Especially after their films performed extremely well at the box office?
Two of 2019's 10 highest-grossing movies were co-directed by women, "Frozen 2" and "Captain Marvel," those exact films that have an important relevance in pop culture. And films directed solely by women, such as "Little Women" and "Hustlers," have had strong box office numbers, as well, which means this is what the audience want to see.
But still: Films by women with women in the leading roles are not appreciated to the same extent as similar stories about men. Film tastes remain subjective and our society diverse, which is why currently only two possibilities could solve the problem: Either the Academy reforms the barriers to entry in certain fields. Or female directors are equally well-considered by film funding and thus increase their chances of making a second film.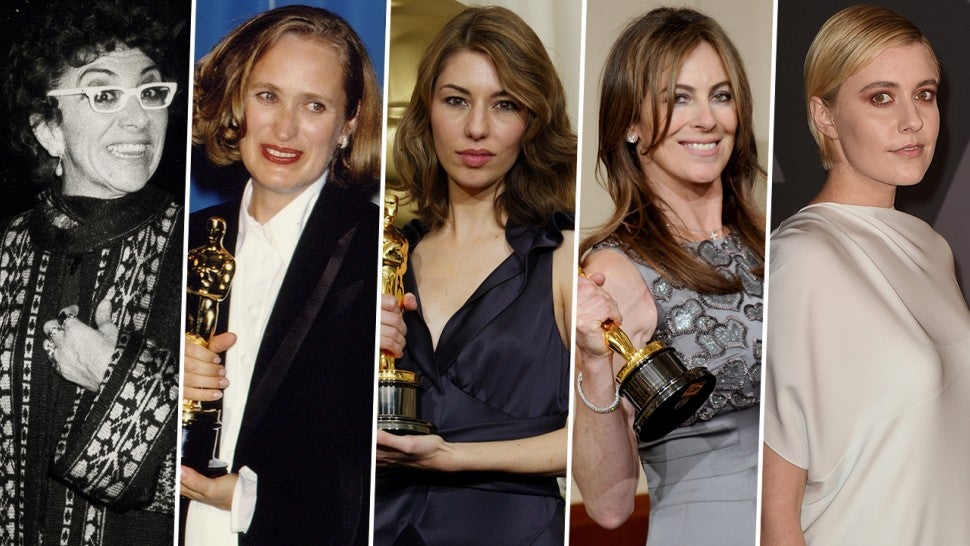 And it's the Academys duty to finally pick up on the gender problem and give female directors the recognition they deserve. Oscar nominations for such films would not only be essential because the entire target group landscape would be represented much closer to reality. Nominations also provide a constant stimulus for new films of this kind. It's not as if female directed movies weren't good enough to be even considered for categories like "Best Picture", "Best Director" or "Best Screenplay", the Academy seems to be too lazy to solve the problem and stil got stuck to old principles. This observation that inevitably arised after the nominations for this year's Oscars were announced at the beginning of January 2020. Not a single woman was nominated in the category "best director". This led the African-American actress Issa Rae, who announced the nominations, to say "Congratulations to all these men".
The film industry has always been incredibly biased in terms of gender – as well as other social factors. This year, women made up 25% of nominees in non-gender specific categories at the Academy Awards, although this is a small increase from last year, it is still not enough. Only five women have been nominated for Best Director with the first, Lina Wertmüller, nominated in 1977. The only woman to have ever won the award is Kathryn Bigelow for "The Hurt Locker" in 2010. Between the lack of nominations for women film-makers, poorly written and small dialogue roles for actresses and poor ratio (5:1) of men to women working in film, as a woman, it can be difficult to feel you have a place in the industry. Does that mean that there are no good roles for women? Not always. And 2019 proved exactly that.
But the snub is particularly glaring in a year when women dominated top-10 lists and the awards conversation. Greta Gerwig's "Little Women", Lulu Wang's "The Farewell", Lorene Scafaria's "Hustlers", Céline Sciamma's "Portrait of a Lady on Fire", Alma Har'el's "Honey Boy", Melina Matsoukas' "Queen & Slim", Marielle Heller's "A Beautiful Day in the Neighborhood" and Joanna Hogg's "The Souvenir", to name just a few, consistently ranked among the most critically acclaimed movies of the year. After what has been called a "banner year" for women in film, it's like a hit in the face that no one seemed to learn the lesson. The fundamental thought that Hollywood had, was that they used to believe that movies with strong female leads didn't sell. But after twenty years in the new century, it can't be denied that audiences are craving films with powerful women who don't need saving by any guy. The world is changing. And so need the industry. The findings seem to demonstrate that this wider public agitation had resulted in substantive change. And the Oscars are not helping with their step back of completely shutting out those, who would've made a mark.
In recent years the academy has tried to react to movements like #OscarsSoWhite and #TimesUp. Since 2017, the organization has taken on 2000 new members to strengthen diversity within its own ranks. There still is a lot of space for improvement, but still films in 2019, who were featuring female protagonists reached a historic high of 40%, the study found, compared to 31% in 2018. Men made up 43% of protagonists and ensembles made up 17%. Certainly, unique barriers in funding and distribution make the journey from the filmmaker's mind to your eyes more difficult for women than their male counterparts. But thanks to streaming platforms that are investing in diverse voices and an overall cultural shift toward stories that reflect viewers' varied experiences, there are also more excellent films made by women at our fingertips than ever before. But the question that still comes up, after seeing that yet again no women directors were nominated in a year where some of the most critically acclaimed where made by them, "What do women need to do to be recognized by Hollywood and the Academy?". It hasn't been easy for Women in Hollywood in the past years and that's why it's unfortunate to completely shut out female creatives and justify it with the words that there just hasn't been a good enough film yet. This is a complete falsehood. And everyone who went to the cinema last year, would agree that there was plenty enough opportunity to make at least space for one female director.
But the hope isn't lost. There is still time to change and make up for the mistakes in the past. Sadly the chance is missed this time. 2019 would've been the perfect year to give at least one women the chance to get a golden statue. To set a statement and to boost for an equally and fair environment in the movie industry.