Woody Allen is currently in the spotlight again – and this time it also has to do with the personal accusations against the director. His newest film "A Rainy Day in New York" was already shot in 2017 and was supposed to be one of four, which Allen was supposed to stage in cooperation with Amazon Studios. Due to his alleged allegations of abuse, the big company overturned the deal with him, which is why his latest work isn't going to be released in the US. Here in Germany we have the pleasure of getting our own picture of his latest film.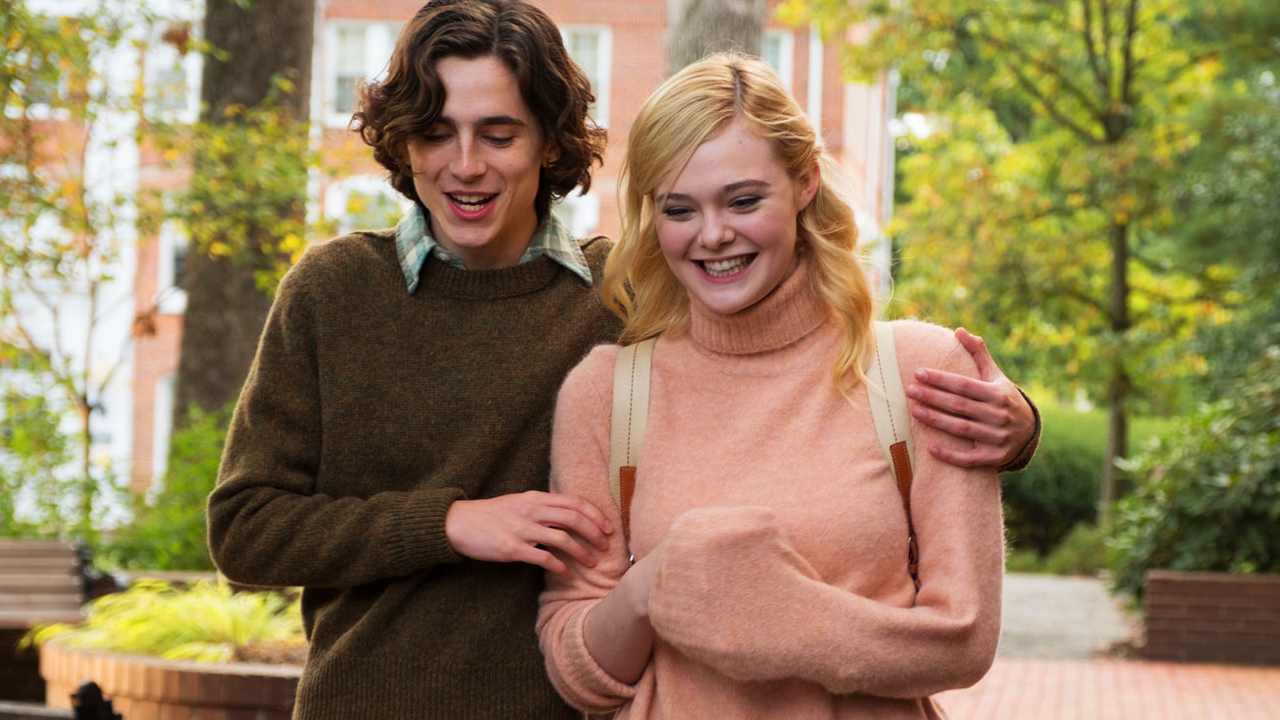 For "A Rainy Day in New York", Woody Allen is showing up with a completely new cast, with which he hopes to inspire moviegoers in a way that was once the case. However, it's always known that most of the time only every second, if not even every third film of him succeeds, which is why the viewers don't have the confidence in him as they used to. However, if his latest movie is one, then it's definitely nostalgic. As usual for the American, his works always contain a pinch of romance and above all melancholy. It was a brilliant move to get the young actor Timothée Chalamet on board from Allen's side, one of the newest Hollywood stars. He always plays his roles theatrically, always with a certain amount of poetry, which is why it seems as if he is performing Hamlet or another play by Shakespeare. In principle, he also fits perfectly into the role of the protagonist Gatsby and is the only character with whom the viewer can establish a connection, but at the back he exaggerates his performance a bit too much.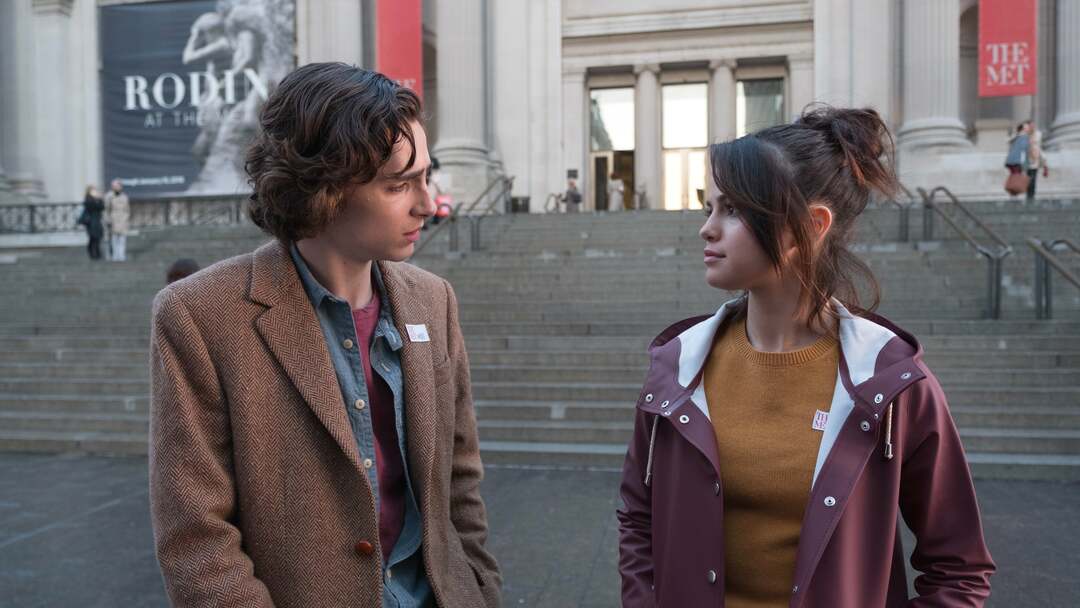 And that's unfortunately the case for the whole cast: Although many well-known Hollywood stars like Jude Law, Diego Luna, Liev Schreiber or Suki Waterhouse enter the plot of "A Rainy Day In New York", the viewer still feels as if they are all just reading the instructions and are not making any effort whatsoever to make even a tiny contribution to the ensemble film. In this regard Elle Fanning especially stands out, who plays terribly and you have to ask yourself more and more in the course of the film, how she managed to make her breakthrough as an actress. It is her unbridled fascination with the movie world and her ambitions as a journalist that drive her character into adventure, but Fanning lacks the necessary balance of naivety and euphoric enthusiasm to credibly convey her storyline. The viewer is typically drawn into an artificial form of New York, which works to a large extent due to the pleasant atmosphere the director creates, but is depressed by the one-sided script and makes the reputation a real fight. As a viewer you always ask yourself a question: How many more movies will Woody Allen make, that are completely interchangeable in their plot and their characters, but he tries to pick up these elements again and again? "A Rainy Day in New York" is in the end nothing more than a modern version of "Annie Hall" – but with far less charm and originality. And exactly this is a sign that the New York fanatic should retire soon, because his problems will probably not only run out of young acting talents, but also the audience, that at the end of the day the same story has to be told again and again.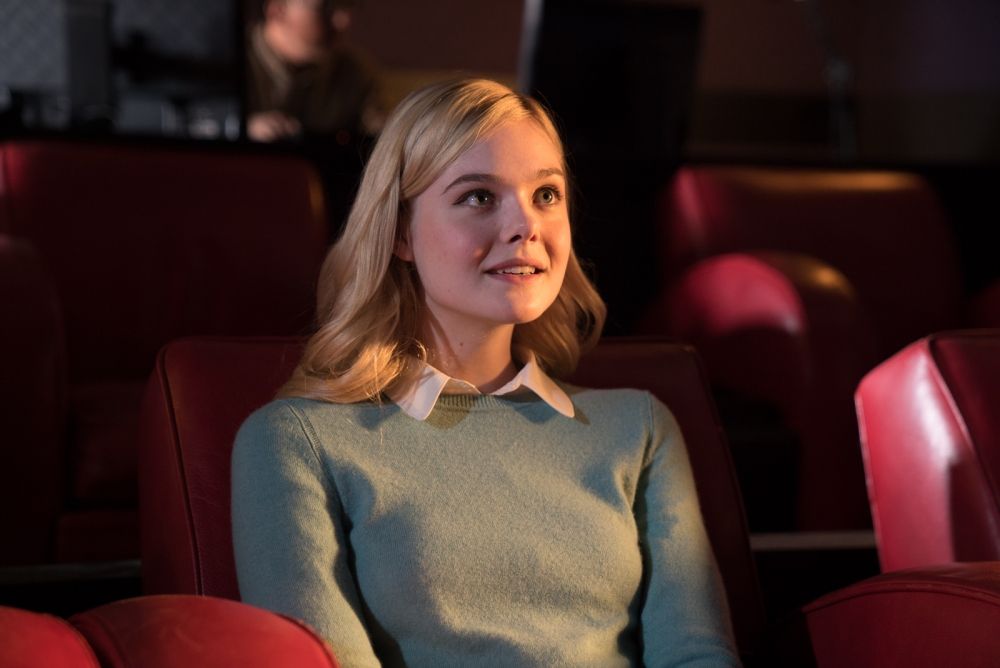 It's mercilessly clear how far Allen's cinematic creativity reaches, not only from the stories he creates, but also from the idiosyncratic female characters he developes, all of whom turn their backs on their lives and realize that their great love, aren't the men they've been in league with, instead it's always the successful artist who could be interpreted as an image of Allen himself. Nevertheless, "A Rainy Day In New York" is also a declaration of love to New York and the cinema – a film that doesn't set itself too high a standard and in which you don't miss too much if you decide not to watch it.