Every year just in time for Christmas there is no escaping – if you want or not you have to voluntarily surrender to the classic "Last Christmas" by Wham !, which is played on the radio on endless loop until the holidays and mercilessly nests in the ear canals. "Bridesmaids" and "Ghostbusters" director Paul Feig has set himself the task of putting this curse on moviegoers as early as the beginning of November and knitting a whole story around the 80s cult song – a romance in London with "Game of Thrones" star Emilia Clarke and Hollywood newcomer Henry Golding ("A Simple Favour"), written by Oscar-winner Emma Thompson and of course, many George Michael songs.
The song served Emma Thompson, who not only played a supporting role but also wrote the script, as an inspiration for the plot. That's why you can be prepared for one thing right from the start: A lot of kitsch and the desired portion of Christmas magic, which everyone longs for in the weeks before the big feast. And this is precisely why "Last Christmas" is not lacking in terms of sentimentality. With Emilia Clarke and Henry Golding, a pairing was created that could not have better captured the euphoria for the holidays, while at the same time even the charm of these two actors cannot conceal the film's essential weaknesses.
At first glance, everything seems to be atmospheric. The romance starts off lively and at first witty, with Emilia Clarke in a good mood, who tries to get her life together as a clumsy Kate and meanwhile makes every imaginable mistake. Such a role has really done the British actress good in every respect after the world success of "Game of Thrones", it's like a change of scenery and she tries to make a name for herself in new terrain and with a new target group. Her role is very reminiscent of a more family-friendly version of Phoebe Waller-Bridge in the comedy series "Fleabag", but as hard as Clarke tries to create a chaotic anti-heroine who ratters from one embarrassing situation to the next – somehow you don't always buy this role completely.
And then the problems enter this holly-jolly christmas movie: While the first half brings enough momentum, driven by a huge portion of slapstick comedy, "Last Christmas"
loses itself as the plot progresses and turns out to be a predictable love drama that wants to pick up too many themes at the same time. Therefore the story remains too shallow and cannot create depth. You shouldn't expect too much from a Christmas comedy, but at least from someone like Emma Thompson you would have been expected so much more. But the script simply doesn't fit in with the modern zeitgeist and the comedic interjections of director Paul Feig, so it aggravates the uneasiness while watching even more. The plot vegets and most of the audience already expected the twists after the trailer anyway, which makes the events even more clichéd and unbearable than you could have expected from a Christmas book.
The attempt to include George Michael's songs also failed. Many scenes live from the songs, but there would have been innumerable other ballads, which would have fit for the background of the story. If you already boast about it as a movie, this element has to be right, too. Other cinematic examples, like "Yesterday" by Danny Boyle, have been able to show in the past how to use the soundtrack as a story element to honor music legends. But instead the screenwriters of "Last Christmas" made it easy for themselves and just took the mostly played up and down Christmas song, which nobody can hear anymore anyway, and knitted an equally out of place story around it.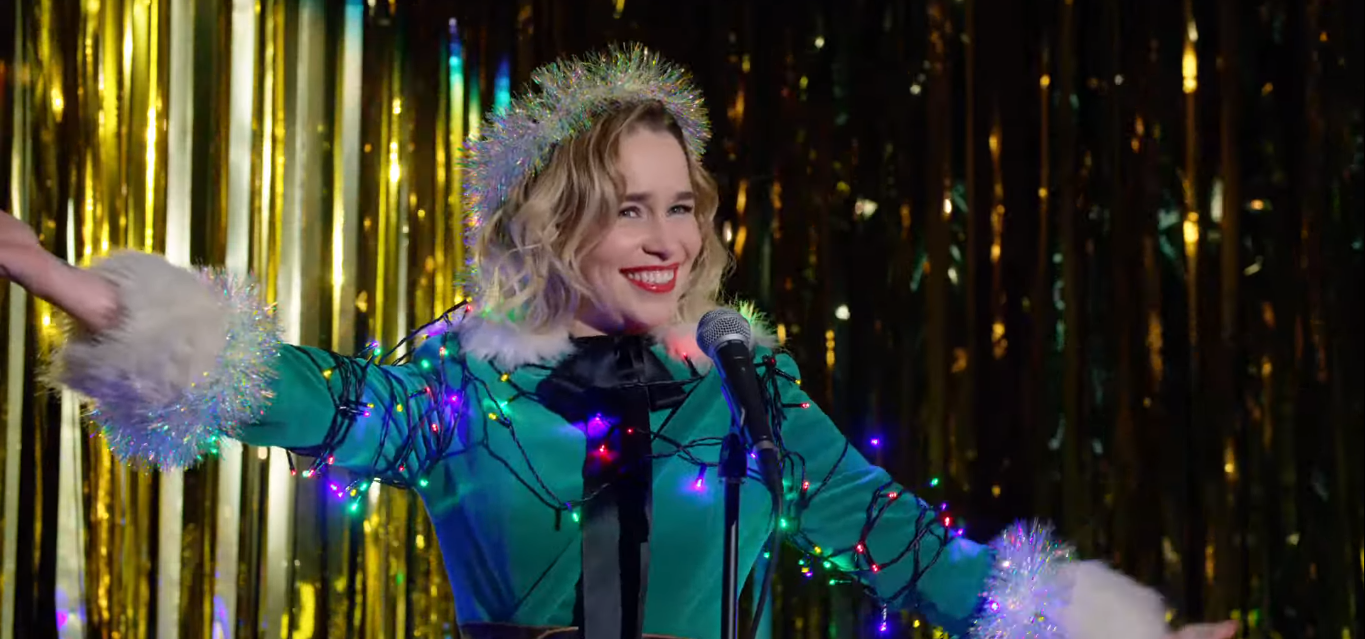 "Last Christmas" is a movie that would have fit much better as a Netflix romance instead of being brought to the big screen. Emilia Clarke and Henry Golding are probably the cutest screen couple of the year, but the new film by Paul Feig can't do more than endless kitsch. Nevertheless, the film will probably be seen more often in the next few years – just like the song. For some this will be a reason for joy, the others would probably prefer to do without it.