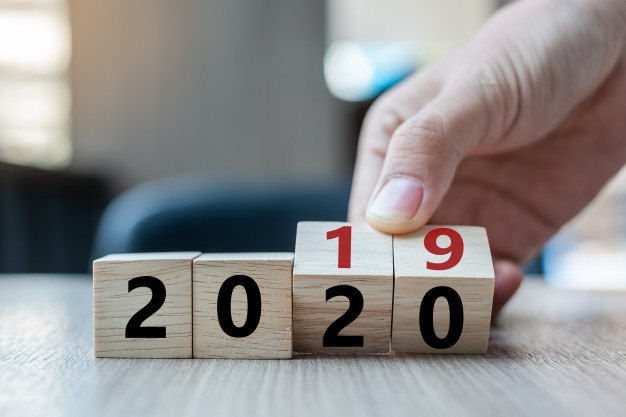 2019 and 2020 are total polar opposites in terms of cinema. In every way 2019 was one of the best years in the history of film, 2020 was an abysmal and depressing regression. Where 2019 was filled with amazing cinematic achievements and was the best year in cinema since 1999, 2020 was filled with delayed release dates, theater bankruptcy, and filming restrictions. Whereas in 2019 I was lucky enough to see 207 films released, 2020 has left me with a grand total of 51 films. With 2019 giving me more than twice as many films I would consider to be masterpieces than usual, 2020 barely scratched the surface. But luckily, it wasn't all bad.There were some masterful works of art released in the past year, and even more from its previous year, so I hope I can bring some hope and some wonderful films from 2019 and 2020 your way. This is the supercut video countdown of my favorite films from both years, accompanied with a detailed list of each film mentioned. Without further ado …
WATCH
READ
To start, there is a list of films that didn't quite make this list, but are still very much so worth your time. In alphabetical order …
"Ad Astra" (2019)
"Bad Education" (2019)
"Borat Subsequent Movie" (2020)
"The Farewell" (2019)
"For Sama" (2019)
"First Love" (2019)
"Honey Boy" (2019)
"Her Smell" (2019)
"Knives Out" (2019)
"Les Miserables" (2019)
"The Last Black Man in San Francisco" (2019)
"Little Joe" (2019)
"The Painted Bird" (2020)
"Palm Springs" (2020)
"Rocketman" (2019)
"Run" (2020)
"Shirley" (2020)
"Sorry We Missed You" (2019)
"The Wolf of Snow Hollow"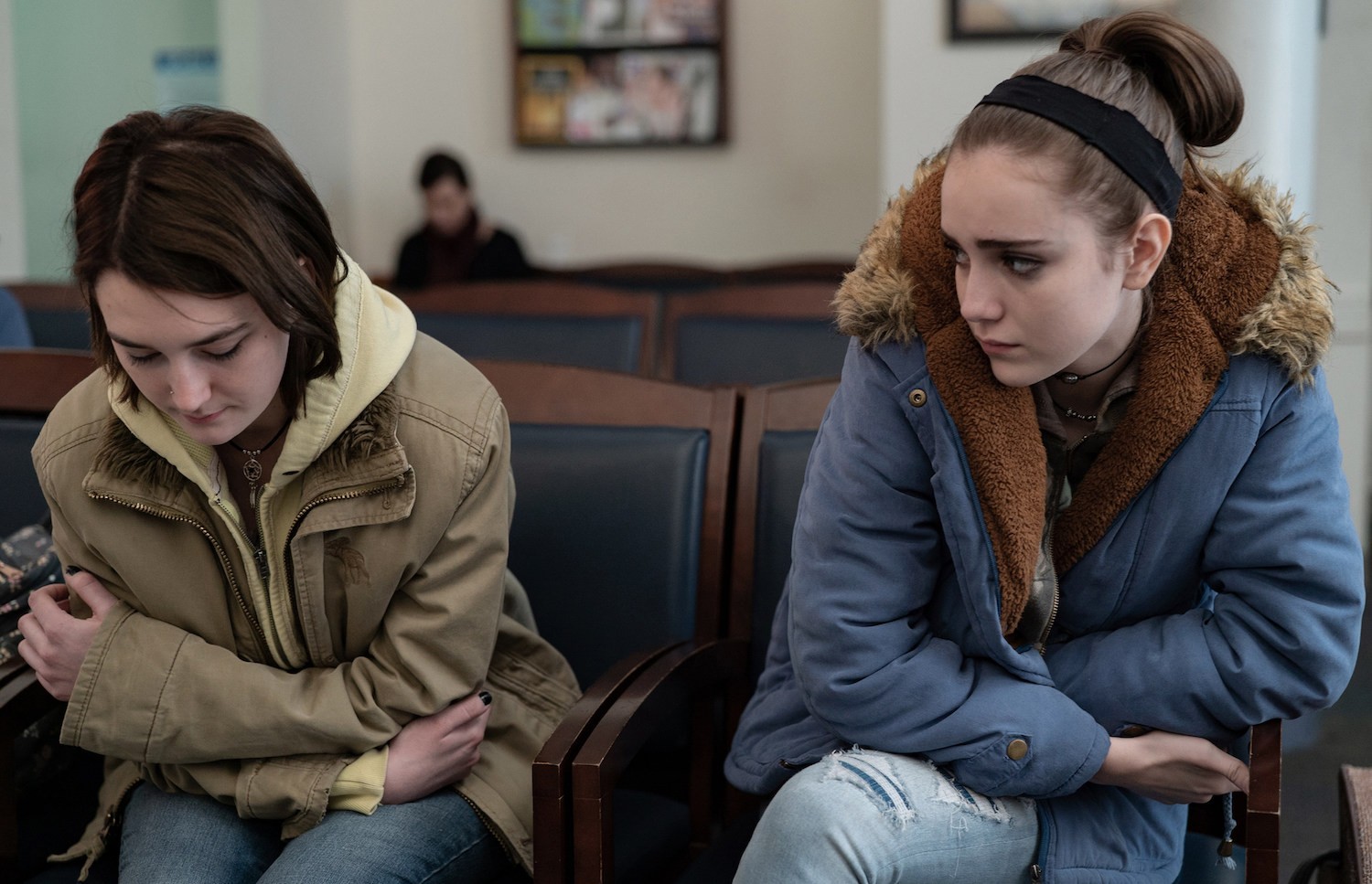 38:

"Never Rarely Sometimes Always" (2020)
Cast: Sidney Flanigan, Talia Ryder, Théodore Pellerin
Director: Eliza Hittman
Plot: Two teenage girls in rural Pennsylvania travel to New York City to seek medical help after an unintended pregnancy.
Rating / 10: 8/10
Why it's great: Incredibly intimate and painfully realistic, "Never Rarely Sometimes Always" is a brutally honest and incredibly nuanced look at abortion and the access to women's medical access. The Super 16mm film handheld close-up cinematography makes for a very personal experience. There are several scenes that are an absolute emotional gut-punch, and Hittman does such a great job exploring this subject that almost every other film that has tackled this subject feels shallow and bare in comparison. The level of restraint in the direction and presentation makes it all the more effective.
"Never Rarely Sometimes Always" is available to watch on HBO Max.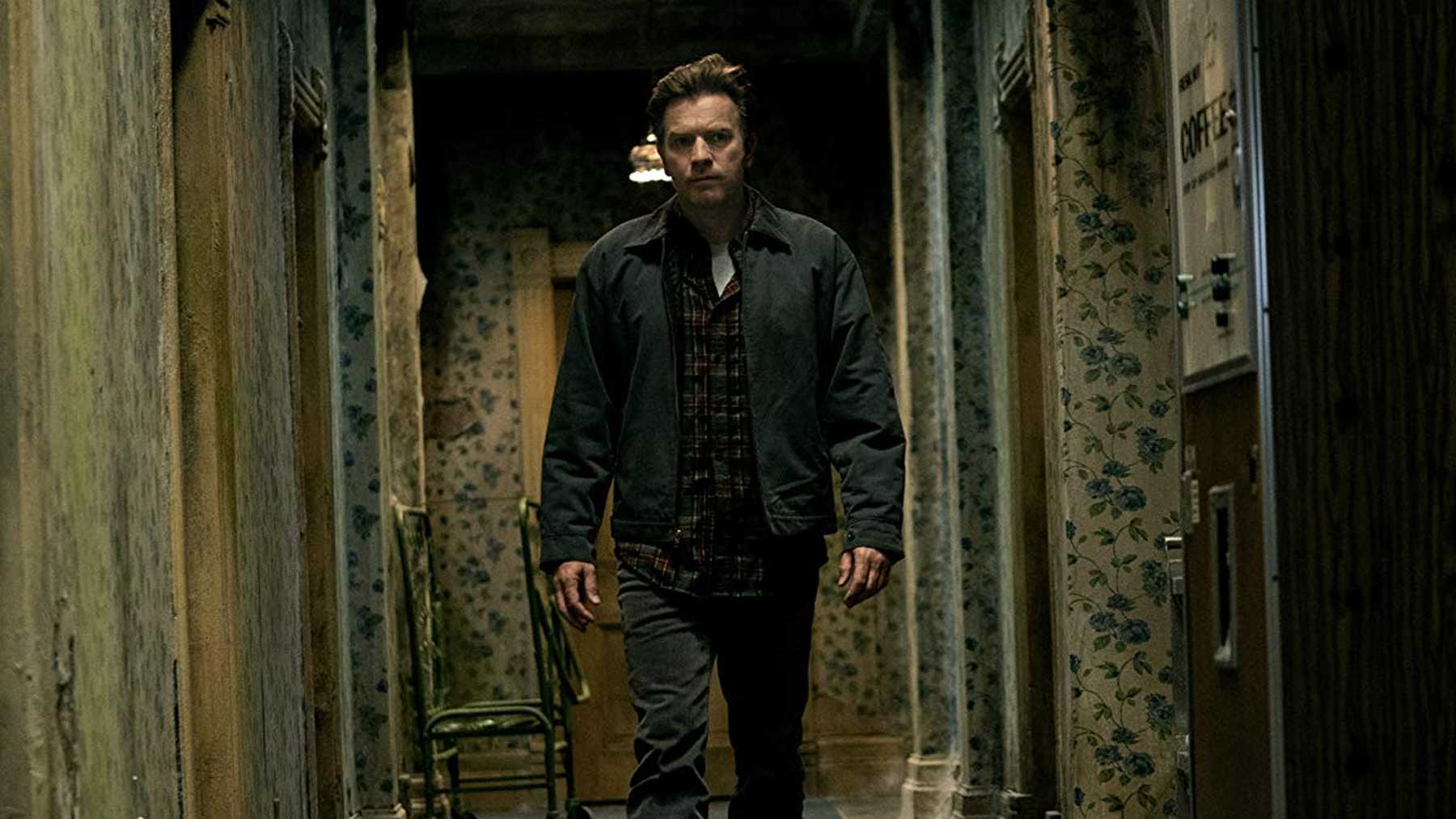 37:

"Doctor Sleep: Director's Cut" (2019)
Cast: Ewan McGregor, Kyliegh Curran, Rebecca Ferguson
Director: Mike Flanagan
Plot: Still irrevocably scarred by the trauma he endured as a child at the Overlook, Dan Torrance has fought to find some semblance of peace. But that peace is shattered when he encounters Abra, a courageous teenager with her own powerful extrasensory gift, known as the 'shine'.
Rating / 10: 8/10
Why it's great: Making a sequel to Stanley Kubrick's 1980 horror masterwork "The Shining" is an impossible task for anyone to undertake. But with beautiful visuals, meticulous directing, the best female child performance of 2019 from Kyliegh Curran, and a heart-wrenching turn from Ewan McGregor, Mike Flanagan somehow did the impossible, and made "Doctor Sleep", a film that stands on its own as a great film, even if it doesn't reach the perfect heights of the original. Make sure to watch the director's cut, it's a necessity for the full experience.
"Doctor Sleep: Director's Cut" is available to watch on HBO Max.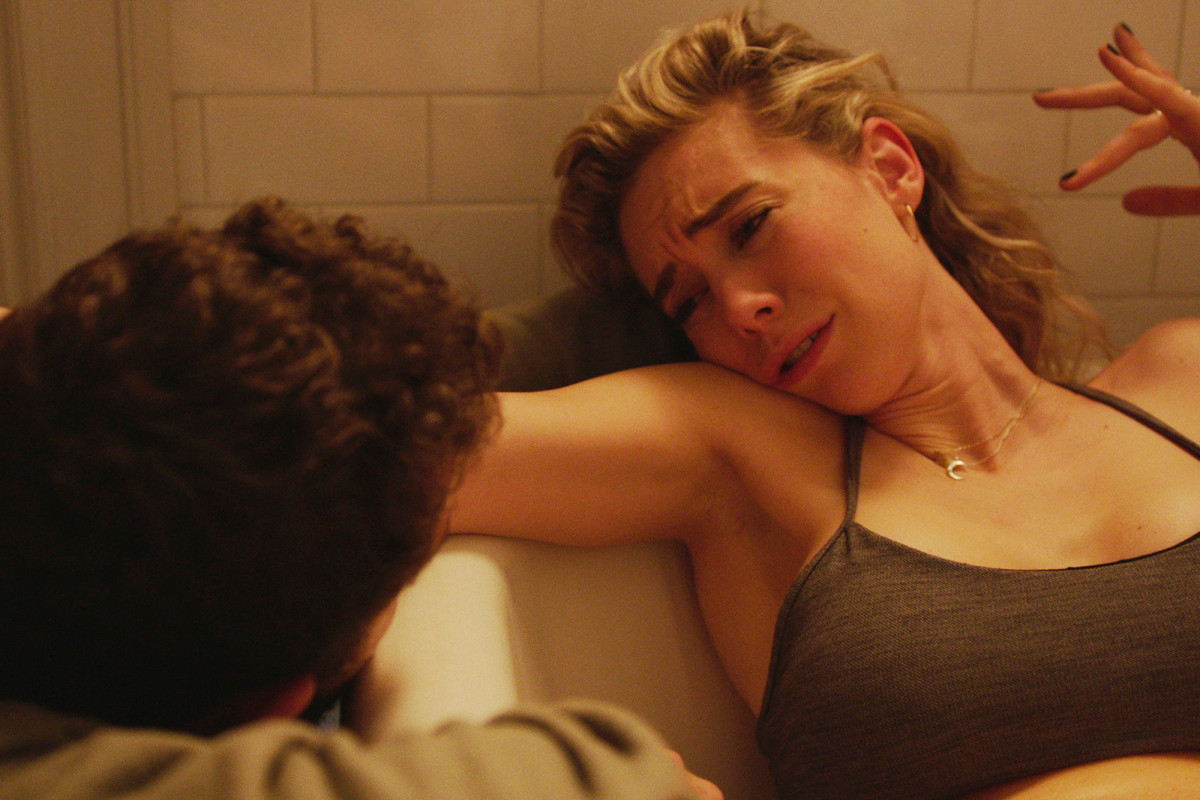 36:

"Pieces of a Woman" (2020)
Cast: Vanessa Kirby, Shia LaBeouf, Ellen Burstyn
Director: Kornél Mundruczó
Plot: A heartbreaking home birth leaves a woman grappling with the profound emotional fallout, isolated from her partner and family by a chasm of grief.
Rating / 10: 8/10
Why it's great: For a film that opens with an unbroken 30-minute one-take of a traumatizing miscarriage, it would be so easy for all of it to come off as exploitative and manipulative, but Mundruczó's direction and his wife's Kata Weber's visceral and heartbreaking script (based on their own miscarriage) for "Pieces of a Woman" brings this film an unmistakable authenticity to its story. With Benjamin Loeb's gimbal-mounted camera weaving through the scenes like the omniscient perspective of their unborn child, the unbelievably haunting and complex performances from the main trio of Kirby, LaBeouf, and Burstyn is really something to behold.This is a film of unfiltered, raw emotion, and it successfully balances everything it is setting out to do, which in the hands of a lesser filmmaker would have never worked as well.
"Pieces of a Woman" is available to watch on Netflix.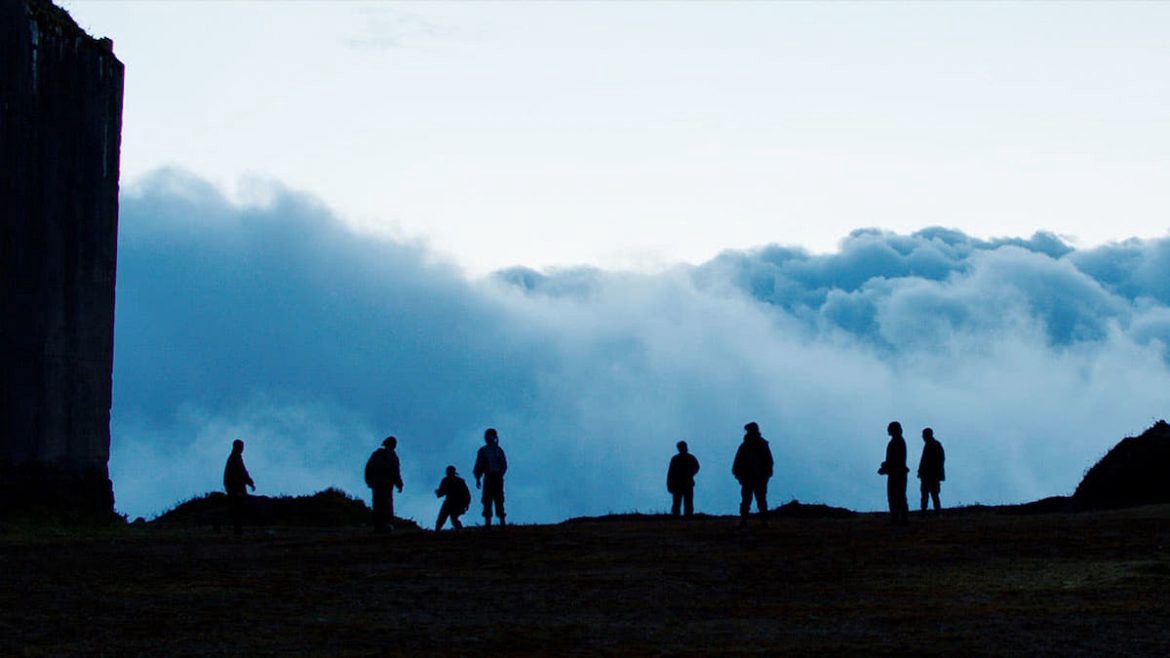 35:

"Monos" (2019)
Cast: Moisés Arias, Julianne Nicholson, Sofia Buenaventura
Director: Alejandro Landes
Plot: On a faraway mountaintop, eight kids with guns watch over a hostage and a conscripted milk cow.
Rating / 10: 8/10
Why it's great: A wild sensory experience like no other, Landes' third feature "Monos" is the mark of an artist going above and beyond in creating an atmosphere that is infectious. With an amazingly otherworldly score from Mica Levi, mind-blowing cinematography and practical effects, and a truly terrifying turn from Moisés Arias, it leaves me with excitement for whatever intoxicating feast Alejandro Landes is cooking up next.
"Monos" is available to watch on HULU.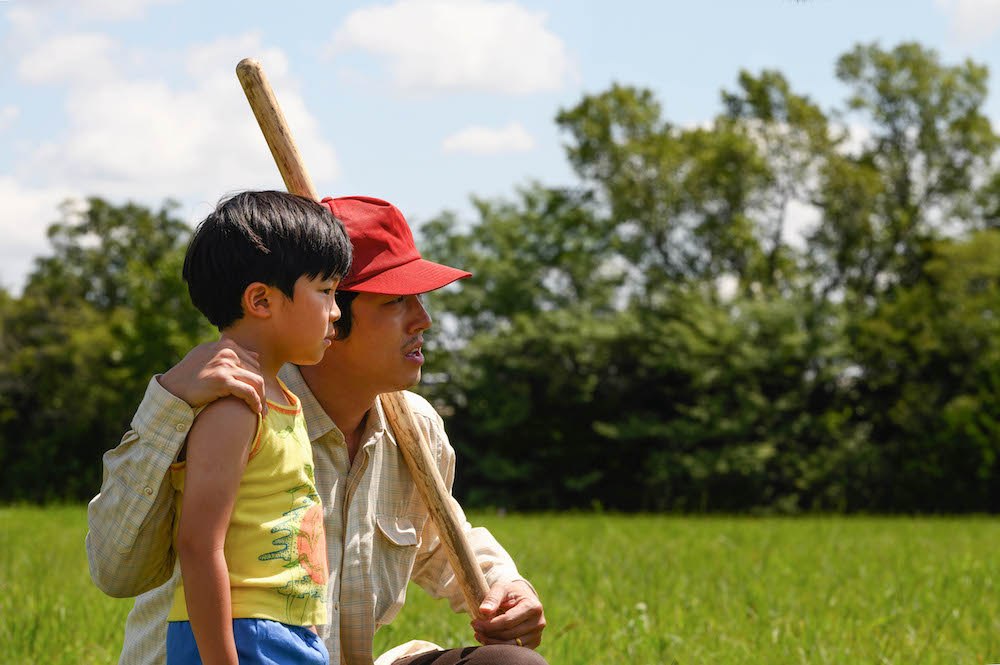 34:

"Minari" (2020)
Cast: Steven Yeun, Han Ye-ri, Youn Yuh-jung, Alan Kim
Director: Lee Isaac Chung
Plot: A Korean American family searches for a better life when they move to a small farm in Arkansas.
Rating / 10: 8/10
Why it's great: An incredibly beautiful film about the American dream, "Minari" functions as both a deeply personal film for Chung and a vivid character study of a man determined to cease the mundanity of his existence. It is both introspective and heartfelt, with a quintet of powerful performances, a brilliant musical score from Emile Mosseri, and a feeling of dreamy nostalgia that permeates every corner of the film's DNA.
"Minari" is available to rent or buy on Amazon Prime Video, iTunes, Google Play, etc.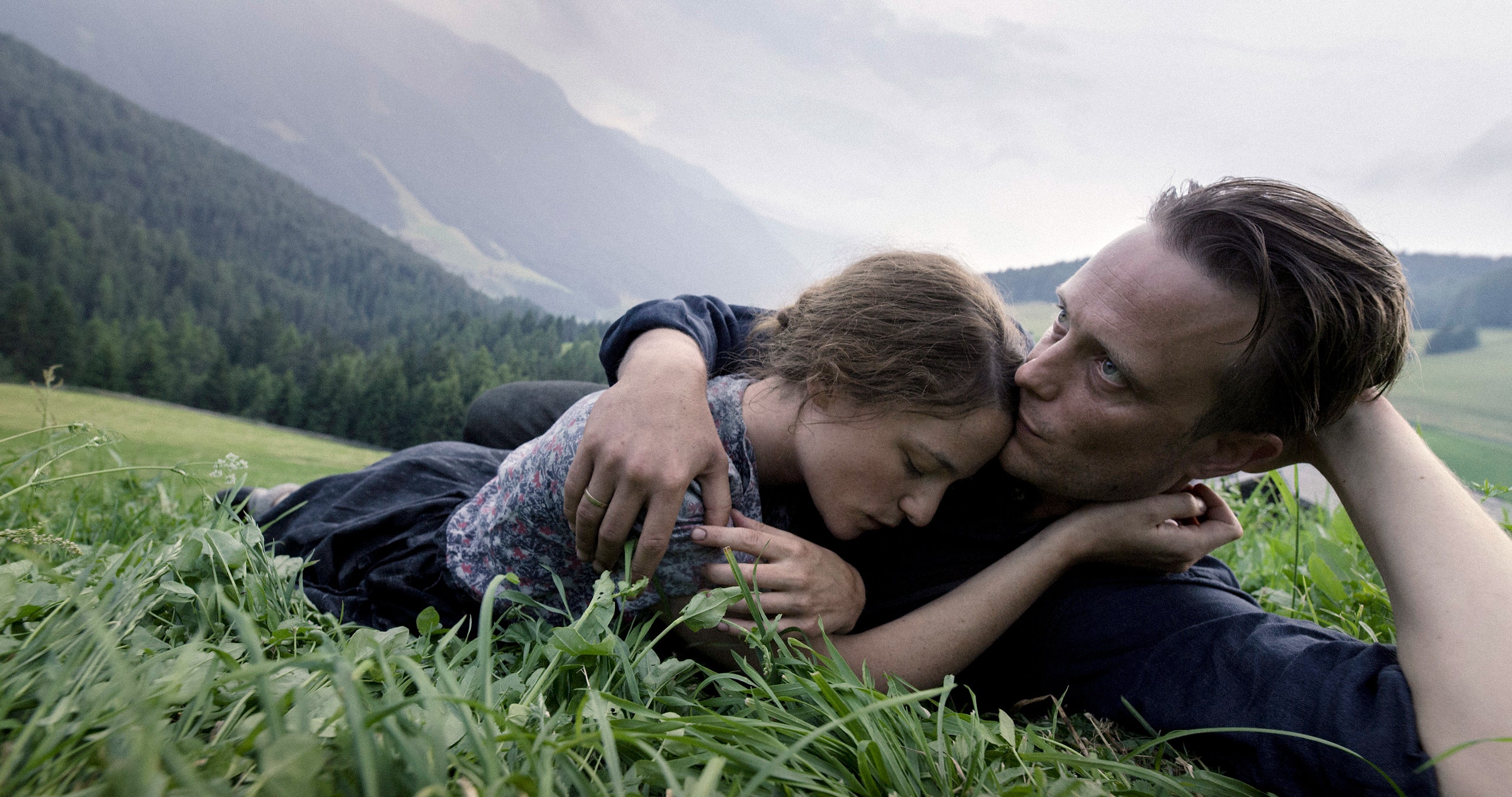 33:

"A Hidden Life" (2019)
Cast: August Diehl, Valerie Pachner, Michael Nyqvist
Director: Terrence Malick
Plot: Austrian farmer Franz Jägerstätter faces the threat of execution for refusing to fight for the Nazis during World War II.
Rating / 10: 8/10
Why it's great: An emotionally brutal and stunningly gorgeous cinematic experience, "A Hidden Life" is the first Terrence Malick film in quite a while to follow a straightforward narrative, while still maintaining the same masterful visuals and dreamlike quality. If the entire film was just as strong as its first half, this would undoubtedly be in my top 10, but despite the only problem with the film being its length, the 173-minute runtime could have been an hour shorter and significantly improved the overall Movie. Still, the absolutely amazing career-best score from James Newton Howard, career-best performances from August Diehl and Valerie Pachner, and some of the best cinematography of the last decade makes this film incredibly worth watching.
"A Hidden Life" is available to watch on HBO Max.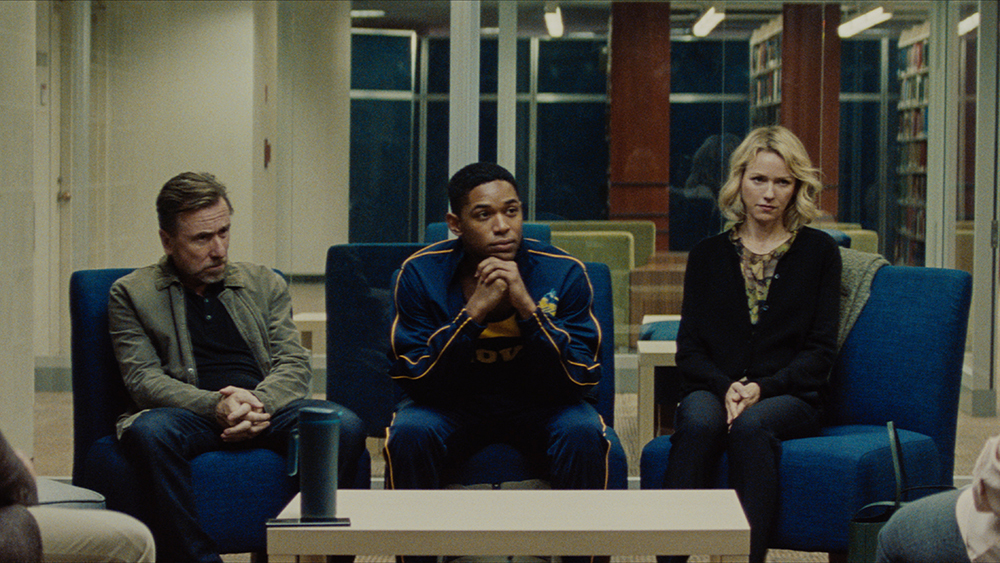 32:

"Luce" (2019)
Cast: Kelvin Harrison Jr, Octavia Spencer, Naomi Watts, Tim Roth
Director: Julius Onah
Plot: A star athlete and top student, Luce's idealized image is challenged by one of his teachers when his unsettling views on political violence come to light, putting a strain on family bonds while igniting intense debates on race and identity.
Rating / 10: 8/10
Why it's great: In a wild turn of events, "Luce" is possibly the most drastic shift in quality for a director in a single-year span since Tim Burton in 2012 with the fantastic "Frankenweenie" and the abysmal "Dark Shadows", Julius Onah has turned from the 2018 cinematic disaster known as "The Cloverfield Paradox" to the 2019 Sundance breakout "Luce", a brilliantly written and incredibly well-performed high-school drama with the intensity and chaotic energy of a Safdie Brothers film. Surrounded by a fantastic score from Ben Salisbury and Portishead's Geoff Barrow, along with razor-sharp editing and a master tightrope balance of themes of race, racial expectations, manipulation, social injustice, and cultural stereotypes that would be rendered exploitative if not for the assured direction of Onah.Kelvin Harrison Jr. is a force to be reckoned with,
"Luce" is available to watch on HULU.
31:

"John Wick: Chapter 3 – Parabellum" (2019)
Cast: Keanu Reeves, Halle Berry, Laurence Fishburne
Director: Chad Stahelski
Plot: Super-assassin John Wick returns with a $ 14 million price tag on his head and an army of bounty-hunting killers on his trail.
Rating / 10: 8/10
Why it's great: A 143-minute blood-soaked hyper-violent extravaganza of martial arts, gunfire, and Yakuza motorcycle battles, Chad Stahelski's third outing for the John Wick saga "Parabellum" is not only the most ambitious and entertaining thus far, but contains some of the greatest action scenes ever put on the silver screen. This is a film with enough energy to power a Tesla car battery for 10 generations, and the utterly jaw-dropping stunt work and martial arts work, the gorgeous cinematography from DP guru Dan Laustsen, and the pulsating musical score keeps your heart at a consistent rhythm of an AK-47 firing.
John Wick: Chapter 3 – Parabellum "is available to watch on CINEMAX.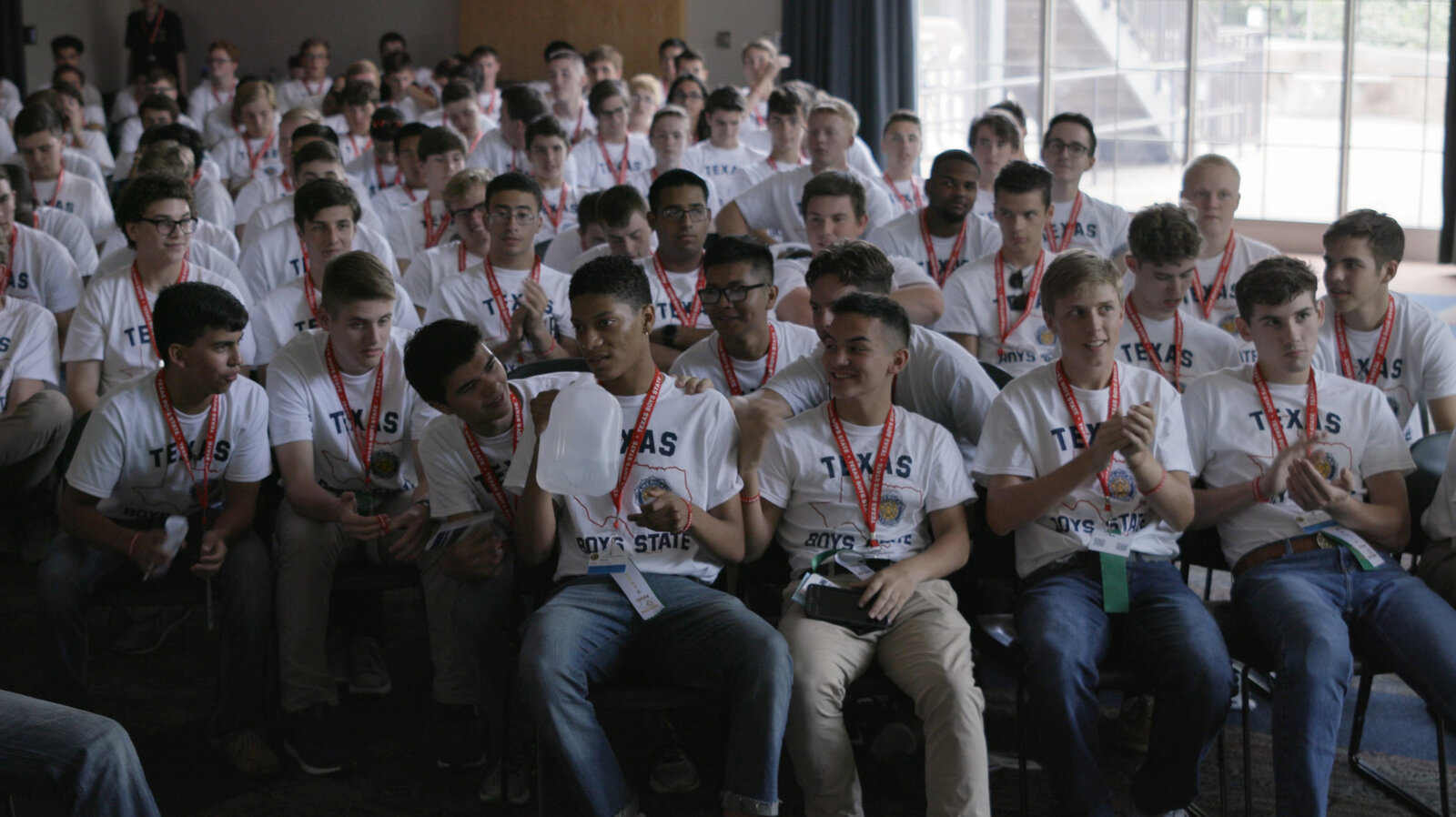 30

:

"Boys State" (2020)
Cast: Ben Feinstein, Steven Garza, Robert MacDougall, René Otero
Director: Jesse Moss, Amanda McBaine
Plot: In an unusual experiment, a thousand 17-year-old boys from Texas join together to build a representative government from the ground up.
Rating / 10: 8/10
Why it's great: As someone who was never expecting to be so engaged in a group of teenage boys staging American politics, I was so incredibly glued to "Boys State" the whole way through. A documentary with the presentation and radiating energy of a David Fincher film, it perfectly shows how terrifyingly easy it is to manipulate people in political races, but also shows a heartwarming and invigorating glimmer of hope in the future of politics when brilliant people have the ability to rally people behind them. To make a long story short, René Otero for President.
"Boys State" is available to watch on Apple TV +.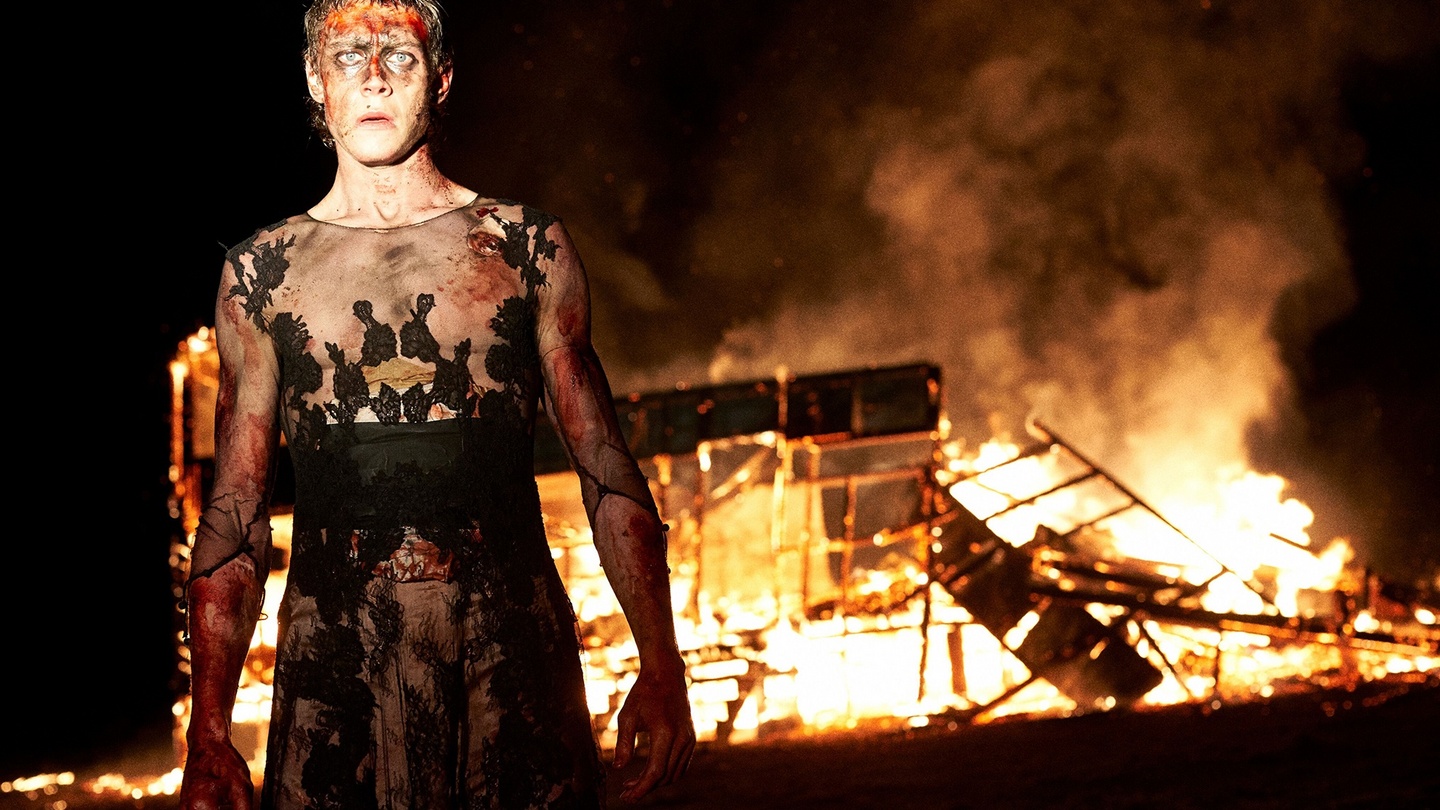 29:

"True History of the Kelly Gang" (2019)
Cast: George MacKay, Nicholas Hoult, Essie Davis, Russell Crowe
Director: Justin Kurzel
Plot: An exploration of Australian bushranger Ned Kelly and his gang as they attempt to evade authorities during the 1870s.
Rating / 10: 8/10
Why it's great: An incredibly brutal and visceral film that is on a whole nother level of insanity from Kurzel's previous work, "True History of the Kelly Gang" is a propulsive and delirious period piece that revels in its horrifying atmosphere, from its ear- piercing sound design and brooding music, Ari Wegner's immaculate wide-angled camerawork, and its blistering and daring lead performance from George McKay. It is an incredibly ambitious film that goes through so many character beats and satisfying moments, and the ensemble of fantastic supporting performances, with a Russell Crowe role that is better than anything he has done in two decades, really fills out this universe as a living , breathing animal.
"True History of the Kelly Gang" is available to rent or buy on Amazon Prime Video, iTunes, Google Play, etc.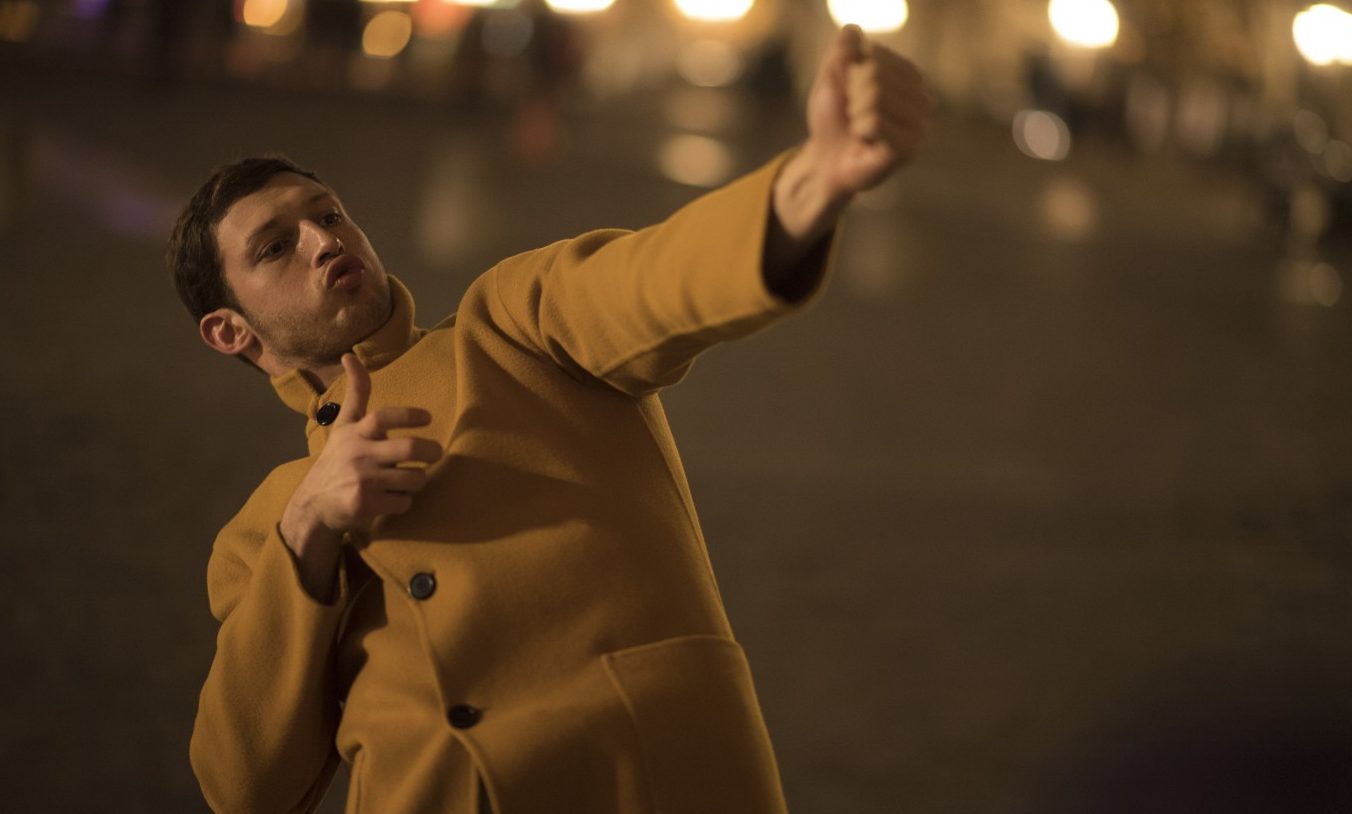 28:

"Synonyms" (2019)
Cast: Tom Mercier, Louise Chevillotte, Quentin Dolmaire
Director: Nadav Lapid
Plot: A young Israeli man absconds to Paris to flee his nationality, aided by his trusty Franco-Israeli dictionary.
Rating / 10: 8/10
Why it's great: As visceral as it is unhinged, Nadav Lapid's third feature "Synonyms" is a wild ride of rejecting identity that pushes the envelope to comic extremity. The wild transitions of low-definition shaky handheld chaos to gorgeous widescreen anamorphic cinematography is nearly as jarring as our main character, played with unmatched energetic virility by Tom Mercier. This is one of the more inaccessible films on this list, as its overwhelming nature and graphic content are very disorienting and anxiety-inducing, but for anyone willing to take the ride, it is an unabashedly ferocious and engaging commentary on nationalism and identity.
"Synonyms" is available to watch on the Criterion Channel.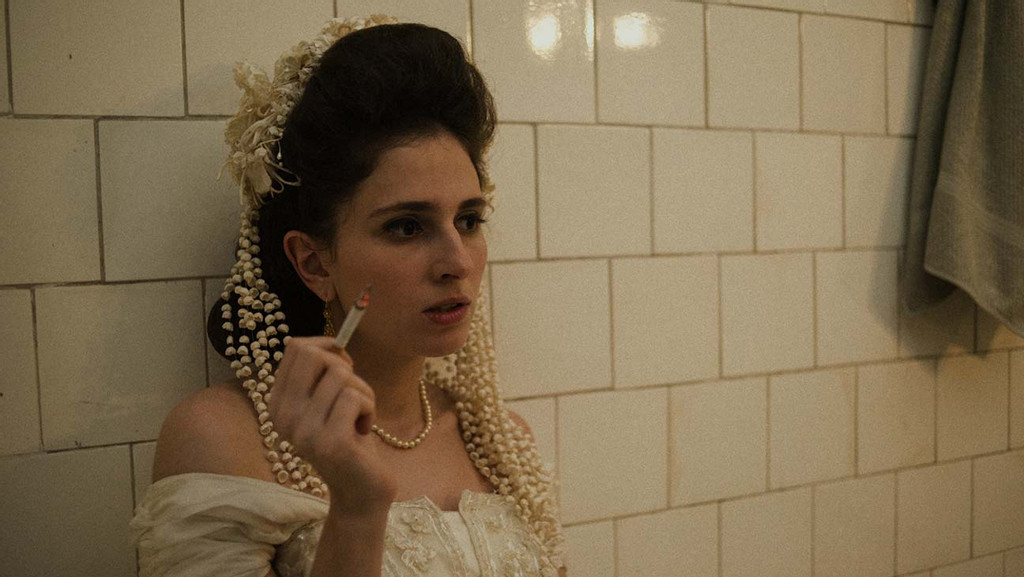 27:

"Invisible Life" (2019)
Cast: Carol Duarte, Julia Stockle, Gregório Duvivier
Director: Karim Ainouz
Plot: Kept apart by a terrible lie, years pass as two sisters forge their respective paths through their city's teeming bustle, each believing the other to be half a world away.
Rating / 10: 8/10
Why it's great: An incredibly ambitious and sprawling story told with resounding intimacy, "Invisible Life" is an incredibly intelligently presented social commentary on female sexuality vs religious suppression, female rights, and parenthood. The sensory experience of watching this film is quite breathtaking, with beautifully atmospheric and detailed sound design, magnificent camerawork, and a gorgeously composed musical score. It helps that the film is filled with colorful and period-accurate production design and costumes, and this world created is heavily elevated by the two fantastic central performances from Carol Duarte and Julia Stockler. It leaves me with nothing but excitement for Ainouz's next feature.
"A Vida Invisível" is available to watch on Amazon Prime Video.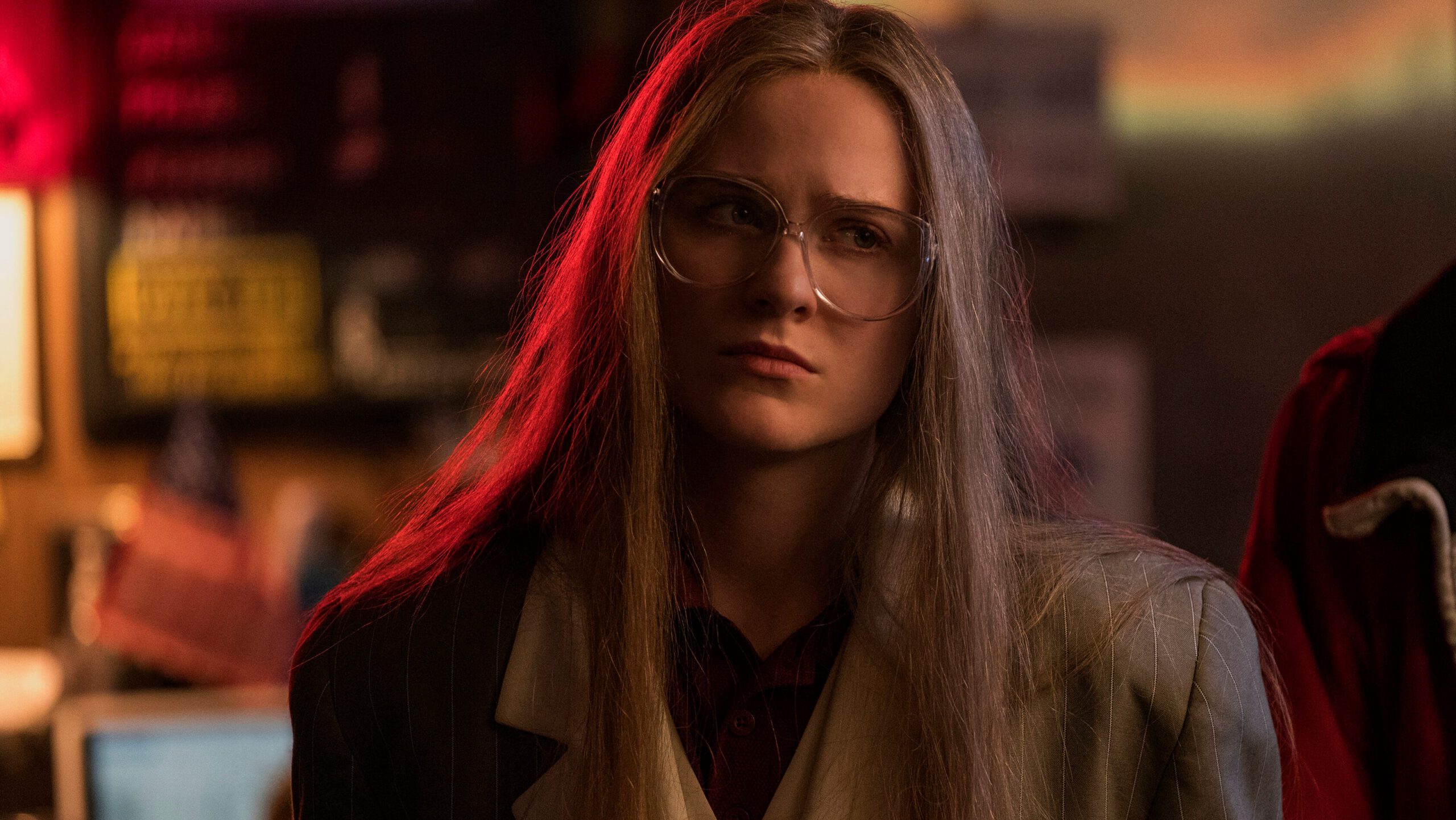 26:

"Kajillionaire" (2020)
Cast: Evan Rachel Wood, Gina Rodriguez, Richard Jenkins, Debra Winger
Director: Miranda July
Plot: Two con artists have spent 26 years training their only daughter to swindle, scam, and steal at every turn. During a desperate and hastily conceived heist, they charm a stranger into joining them, only to have their entire world turned upside down.
Rating / 10: 8/10
Why it's great: A wholesome and beautifully made film about love and its importance, "Kajillionaire" achieves the feat of being both the best heist film in years and the most heartwarming film of 2020. This is a film that operates on a very specific wavelength , and every aspect of the production follows this. Evan Rachel Wood's performance is incredibly odd and unique in a very touching way, Emile Mosseri's score is fantastic and very complementary to the film, and the script and direction from Miranda July are so meticulous and precise that it punctuates every moment of kindness and warmth with so much soul. Such a worthwhile and emotionally cathartic experience everyone should enjoy.
"Kajillionaire " is available to rent or buy on Amazon Prime Video, iTunes, Google Play, etc.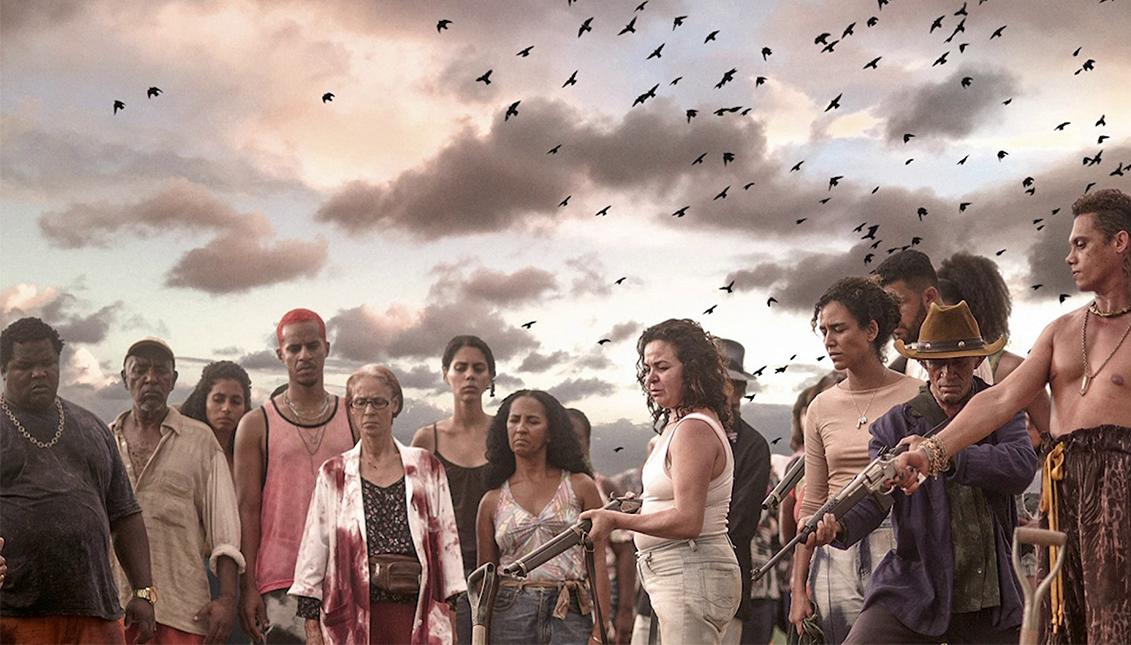 25: "Bacurau" (2019)
Cast: Bárbara Colen, Udo Kier, Sônia Braga, Thomas Aquino
Director: Kleber Mendonça Filho, Juliano Dornelles
Plot: Bacurau, a small town in the Brazilian sertão, mourns the loss of its matriarch, Carmelita, who lived to be 94.
Rating / 10: 8/10
Why it's great: A genre-bending rollercoaster of emotion, few films in recent memory are more necessary to go into blind as "Bacurau", a western-mystery-action-thriller with hints of incredibly dark humor and a sprawling allegorical commentary behind it all. Filho and Dornelles craft a film with such a unique palette of atmospheres, weaving its way through nostalgic depression, bizarre psychosexual conflicts, energetic action set pieces, culminating in a psychedelic supernatural head trip you do not want to miss. Bárbara Colen and Udo Kier are total MVPs.
"Bacurau" is available to rent or buy on Amazon Prime Video, iTunes, Google Play, etc.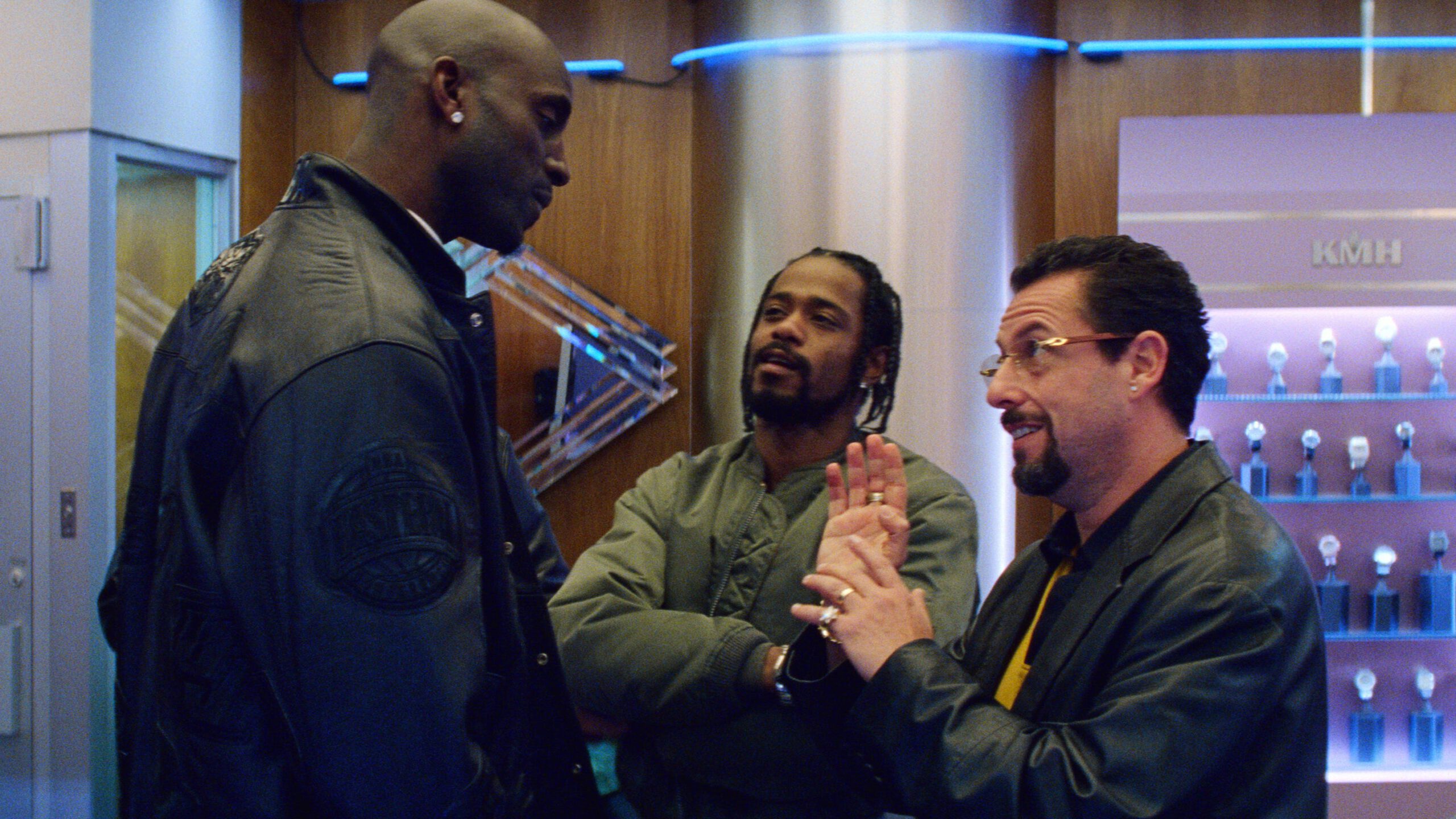 24:

"Uncut Gems" (2019)
Cast: Adam Sandler, Lakeith Stanfield, Julia Fox, Kevin Garnett
Director: Josh Safdie, Benny Safdie
Plot: A charismatic jeweler makes a high-stakes bet that could lead to the windfall of a lifetime. In a precarious high-wire act, he must balance business, family, and adversaries on all sides in pursuit of the ultimate win.
Rating / 10: 8/10
Why it's great: Radiating the spirit of a fireworks shop burning down with its grimy, chaotic aesthetic firing on all cylinders, "Uncut Gems" is another notch in the belt of the illuminating filmography of Josh and Benny Safdie. Following up one of my absolute favorite films of the last decade, "Good Time", is no easy feat, and while I still prefer "Good Time", "Uncut Gems" is an even more tumultuous, frenetic cinematic experience. The grainy, claustrophobic camerawork in tandem with Oneohtrix Point Never's dizzying original score is a perfect match for Adam Sandler's out-of-control amazing performance. He transforms into Howard Ratner, and the greedy, unhinged nature of his character is a perfect metaphor for the battling mix of outrageously hilarious comedy and nauseating high-strung tension. Rounding out with amazing direction and a pitch-perfect ensemble,
"Uncut Gems" is available to watch on Netflix.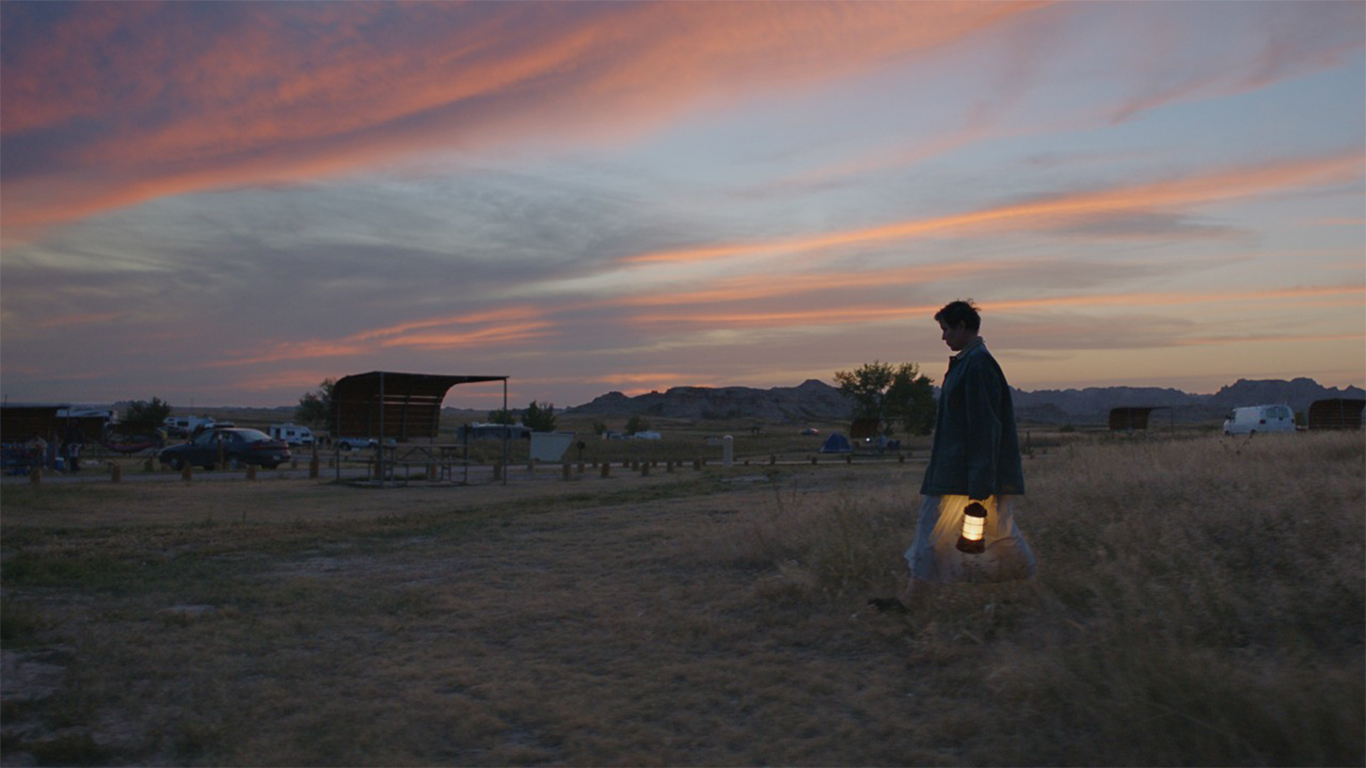 23:

"Nomadland" (2020)
Cast: Frances McDormand, David Strathairn
Director: Chloé Zhao
Plot: A woman in her sixties embarks on a journey through the Western United States after losing everything in the Great Recession, living as a van-dwelling modern-day nomad.
Rating / 10: 8/10
Why it's great: A gorgeous film about humanity and the meaning of life, Chloé Zhao's phenomenal sophomore feature "Nomadland" says so much with so little. A film that thrives on its atmosphere and the simplicity in its story, Zhao allows our main character Fern and the real-life nomads in this film to explore the endless complexity of human longing for something greater, something that puts their lives back into their own hands without being tethered to the outside world. Frances McDormand gives one of my favorite performances from her entire career, and the realism and emotional weight she brings to Fern is awe-inspiring. The cinematography by Joshua James Richard is stunning, the sound design adds so much to the intensely spiritual journey we are taken on, and it can not be overstated how confident and marvelous Chloé Zhao's directing is.
"Nomadland" is available to watch on HULU.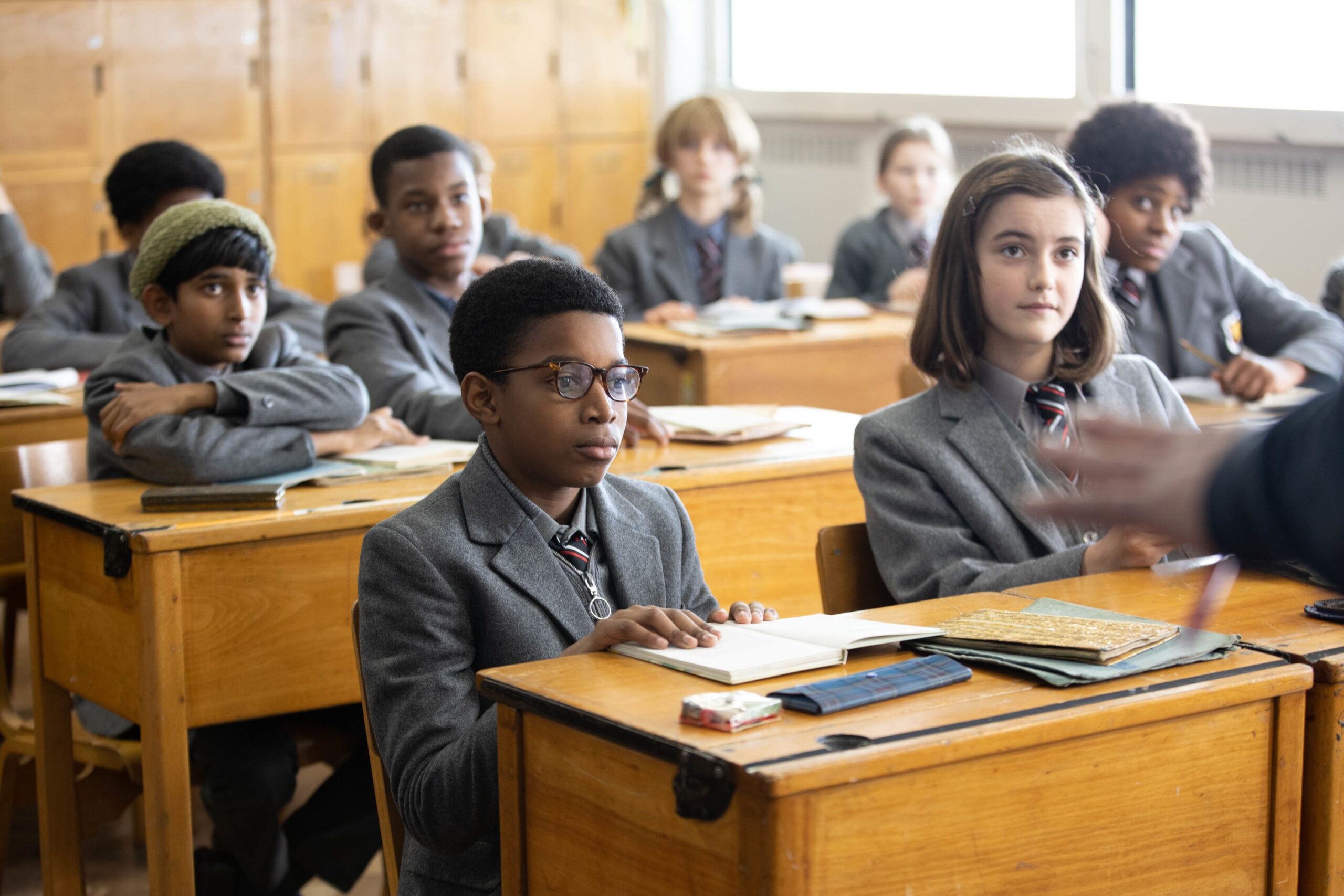 22:

"Small Axe: Education" (2020)
Cast: Kenyah Sandy, Sharlene Whyte, Tamara Lawrance
Director: Steve McQueen
Plot: Kingsley, a 12-year-old boy with a fascination for astronauts and rockets, discovers he's being sent to a school for those with "special needs".
Rating / 10: 9/10
Why it's great: Intimate in ways most films can only dream of, "Education" is the fifth and final entry in director Steve McQueen's "Small Axe" series. An anthology of films chronicling the injustice towards London's West Indian community in the 1960s and 1970s, there is no shortage of astonishing filmmaking on display throughout all of these films. But for me, the most subdued and heart-wrenching film for me is "Education". An incredibly brutally honest look at the broken schooling system using children with disabilities as a front for segregation, the realistic and grounded story is brought to life with stunning 16mm cinematography from Shabier Kirchner. Kenyah Sandy, who despite being only 11 at the time of filming, gives one of the absolute best performances of the year, and every supporting actor is fantastic as-per-usual for all of McQueen's films. As a person who grew up with special needs, this film hit incredibly hard for me and this is probably the most I've cried for any film from 2020. Its 63-minute runtime is very short, but its impact lasts for long after the credits roll.
"Small Axe: Education" is available to watch on Amazon Prime Video.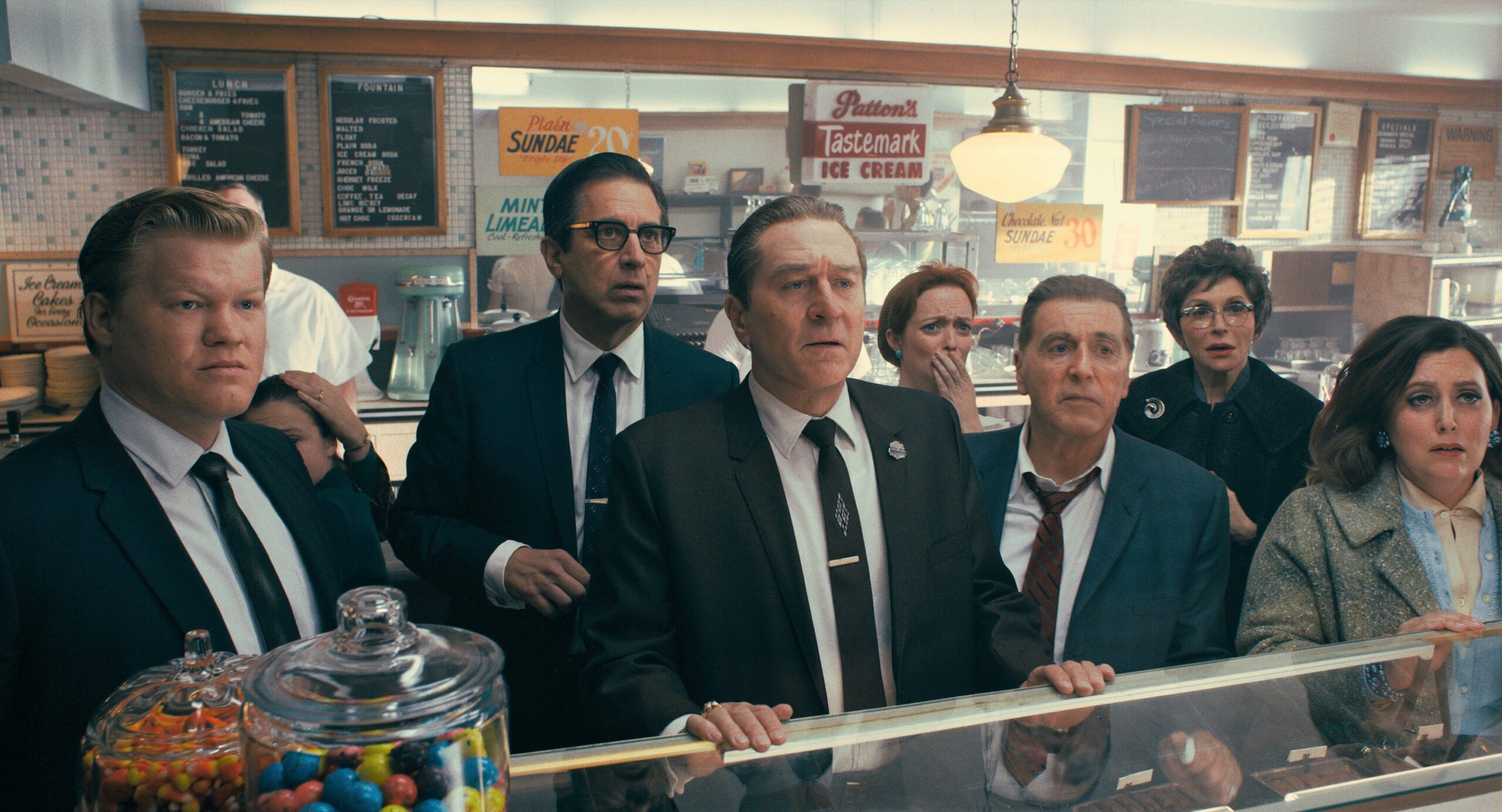 21:

"The Irishman" (2019)
Cast: Robert De Niro, Joe Pesci, Al Pacino, Stephen Graham
Director: Martin Scorsese
Plot: In the 1950s, truck driver Frank Sheeran gets involved with Russell Bufalino and his Pennsylvania crime family. As Sheeran climbs the ranks to become a top hitman, he also goes to work for Jimmy Hoffa – a powerful teamster tied to organized crime.
Rating / 10: 9/10
Why it's great: A phenomenally scripted mafia film that spends a lot of time exploring the psychology of these corrupt politicians and gangsters, "The Irishman" is a much, much different mafia film for Scorsese. There is a depressing maturity that surrounds this film, and it's all the more emotionally devastating for it. Robert DeNiro, Al Pacino, and Joe Pesci each give their best performance since the 1990s, and the absolutely mind-blowing makeup and visual effects to bring these characters from their thirties to their seventies are the best de-aging effects in any film thus far. It helps that the rest of the technical filmmaking on display is just as good. Rodrigo Prieto's immaculate cinematography, the flawless production design and costumes, Thelma Schoonmaker's superb editing, it is all so incredibly good.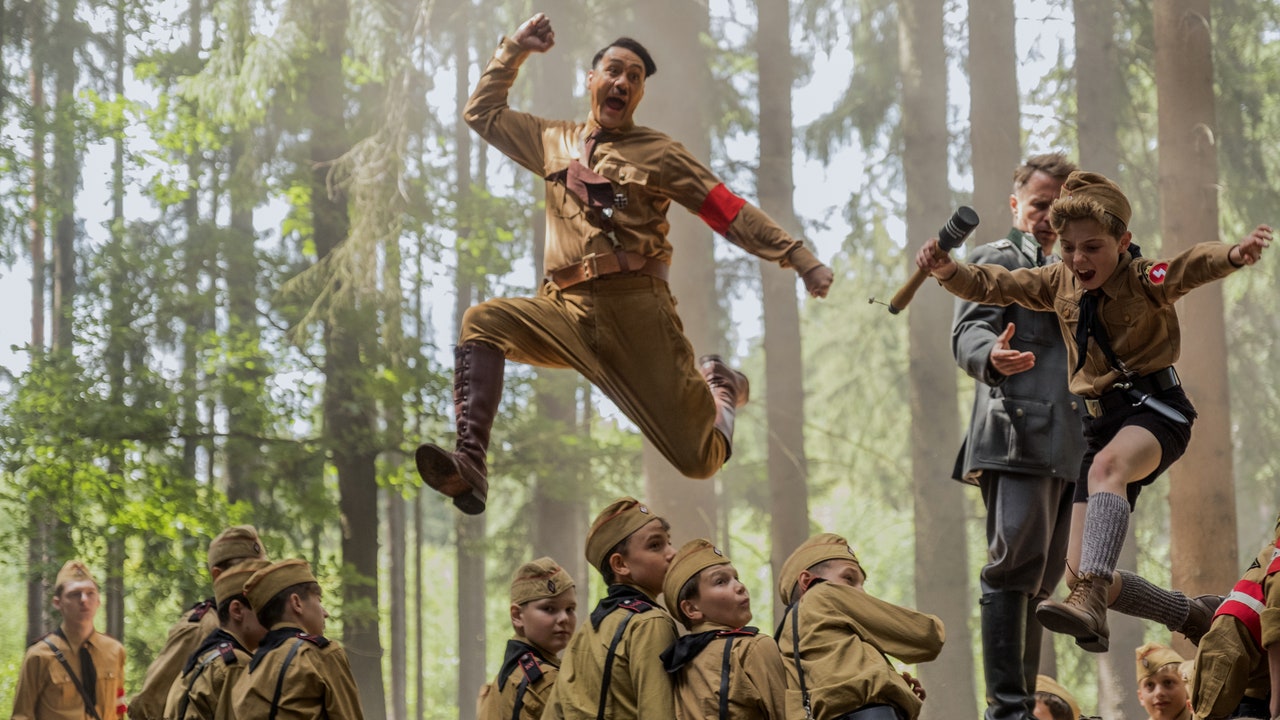 20

: "

Jojo Rabbit" (2019)
Cast: Roman Griffin Davis, Thomasin McKenzie, Taika Waititi
Director: Taika Waititi
Plot: A lonely German boy has his world view turned upside down when he discovers his single mother is hiding a young Jewish girl in their attic. Aided only by his idiotic imaginary friend, Adolf Hitler, Jojo must confront his blind nationalism.
Rating / 10: 9/10
Why it's great: A beautifully told story of a young child rejecting the hatred he is surrounded by, "Jojo Rabbit" is what I would consider to be Taika Waititi's best film thus far. With great films like the hidden gem "Boy" to the uproarious New Zealand vampire mockumentary "What We Do in the Shadows", Waititi had created quite a name for himself in comedy filmmaking, and landed Marvel's "Thor: Ragnarok", and he used the goodwill from Disney and the money he received from that film, and sunk his heart and soul into his passion project. That passion project is an amazingly written and gorgeously shot satire on the idiocy of the Third Reich, with one of the best child performances in recent memory at the helm. Roman Griffith Davis is an absolute joy to watch, and his ability to run the entire gamut of emotions so well and outshine every other adult actor in the ensemble is astounding. Thomasin McKenzie as Elsa is also absolutely fantastic, and her friendship with Jojo is the heart of the film. The film also has an amazing soundtrack, and every element of filmmaking is just at the top of its game. This is a film that I hope will be remembered for years to come, and I can't wait to see Waititi's next projects. 
"Jojo Rabbit" is available to watch on HBO Max.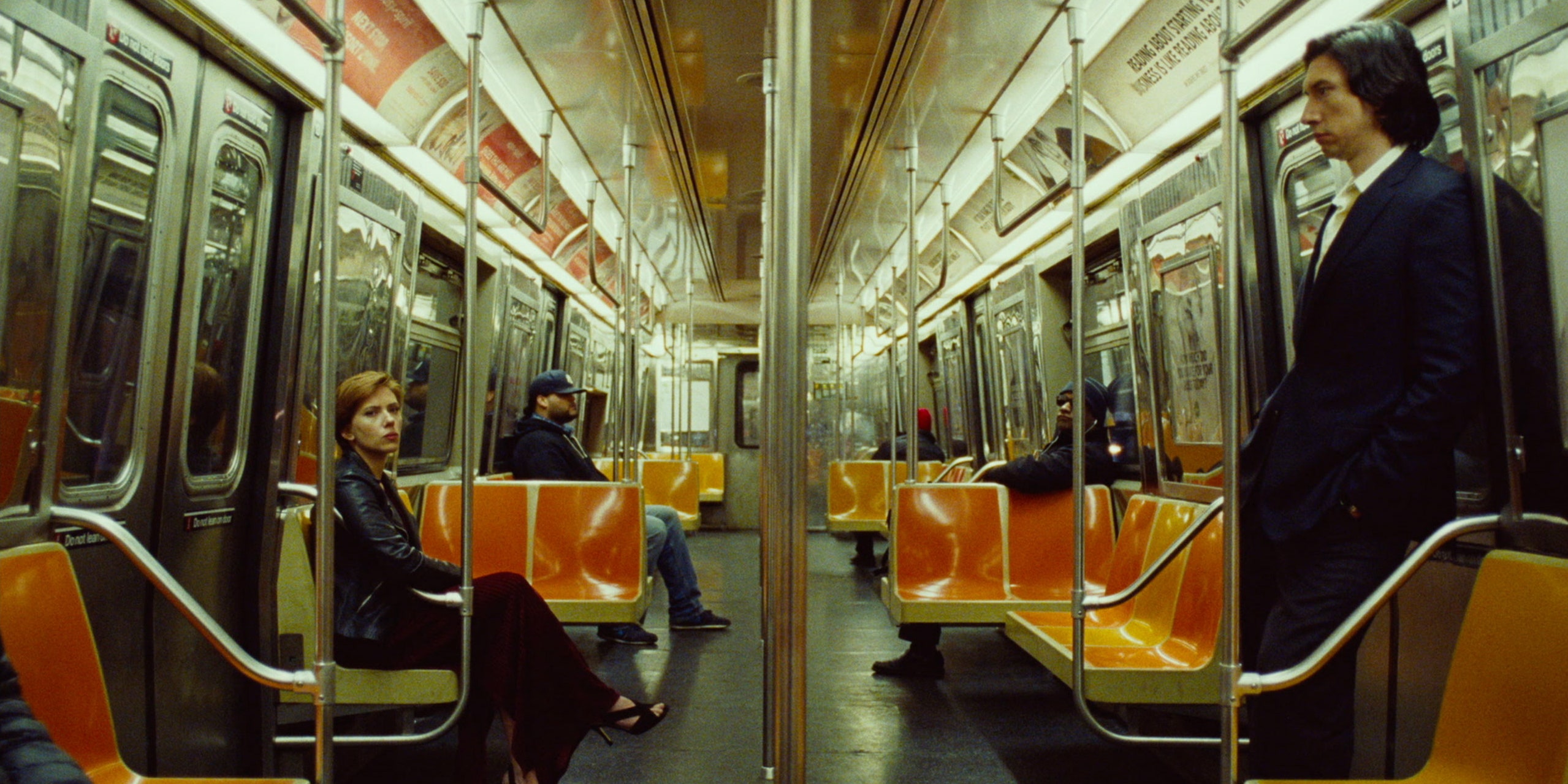 19

: "Marriage Story" (2019)
Cast: Scarlett Johansson, Adam Driver, Laura Dern, Ray Liotta
Director: Noah Baumbach
Plot: A stage director and an actress struggle through a grueling, coast-to-coast divorce that pushes them to their personal extremes.
Rating / 10: 9/10
Why it's great: An emotionally gut-punch and a half, "Marriage Story" is one of the most brutally honest and emotionally devastating depictions of a crumbling relationship I can remember. The writing from Noah Baumbach on display here is just unbelievable. The way he is able to so realistically write conversations and characters makes it so it is almost uncomfortable to watch unfold. The technical aspects of the film serve more as a backbone to tell the story, but they are all very well-done, especially the beautiful original score by Randy Newman. Adam Driver and Scarlett Johannson both give the best performances of their careers, and they quite honestly were the most deserving to win of all the nominees for Best Actor and Best Actress at the 2020 Oscar ceremony. This is by no means an enjoyable film, and despite the hilarious moments of comedy, the whole film is infused with an unmistakable aura of regret and sadness. This is an emotional powerhouse of filmmaking, and if Noah Baumbach ever makes something even greater than this masterwork, then we might just be looking at an all-time classic.
"Marriage Story" is available to watch on Netflix.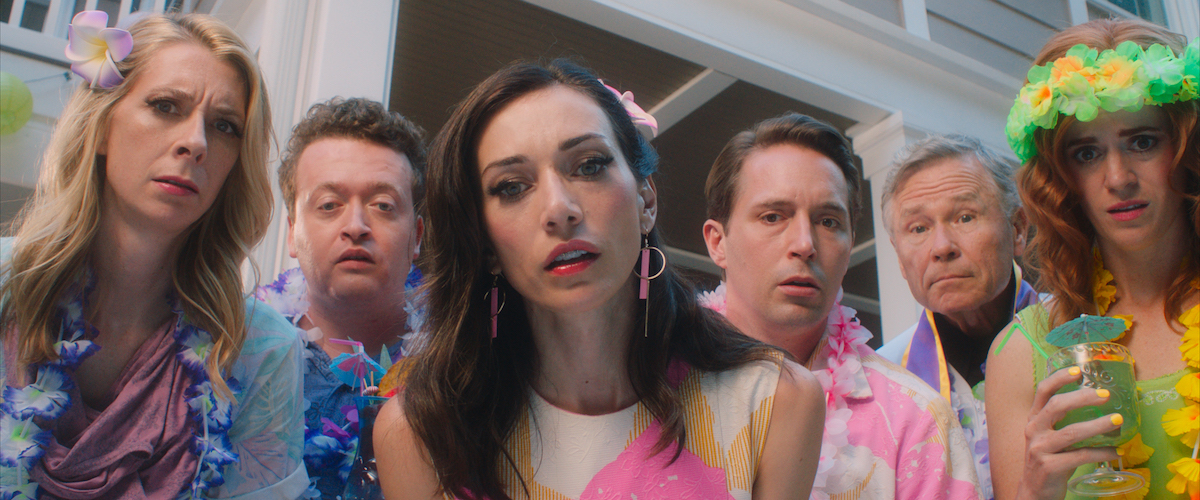 18

: "Greener Grass" (2019)
Cast: Jocelyn DeBoer, Dawn Luebbe, Beck Bennett, Neil Casey 
Director: Jocelyn DeBoer, Dawn Luebbe
Plot: Suburban soccer moms find themselves constantly competing against each other in their personal lives as their kids settle their differences on the field.
Rating / 10: 9/10
Why it's great: One of the most bizarre, uncomfortable, and absurd films I've ever seen, "Greener Grass," written, directed, produced, and starring Jocelyn DeBoer and Dawn Luebbe, is without exaggeration the most hysterical comedy I've seen in years. The only way to properly describe this film is to tell you that this is what would happen if aliens tried to make a film about humans. Every character wears braces, they all drive golf carts, and it seems to be set in an alternate universe where every single person acts like a creature from a space vortex. There are few films where genuinely there is not a single joke that doesn't land, and this is one of them. For a 95-minute film, I laughed more than a couple of times every minute.
The shocking thing about "Greener Grass" is just how well-made it is. It is the energy of an Adult Swim sketch turned up to the nth degree on steroids, paired with meticulous perfectionist filmmaking. Every single set and costume is wild and bizarre, the musical score is fantastic, the purposeful camera zooms and sickeningly candy-colored palette add so much to the comedy, and the commentary on suburbia and identity is so deeply layered that it demands multiple rewatches. The comedic timing in the performances is just pitch-perfect, and the unpredictable nature makes every scene more deranged than the last. This is a film that achieves everything it sets out to do and more.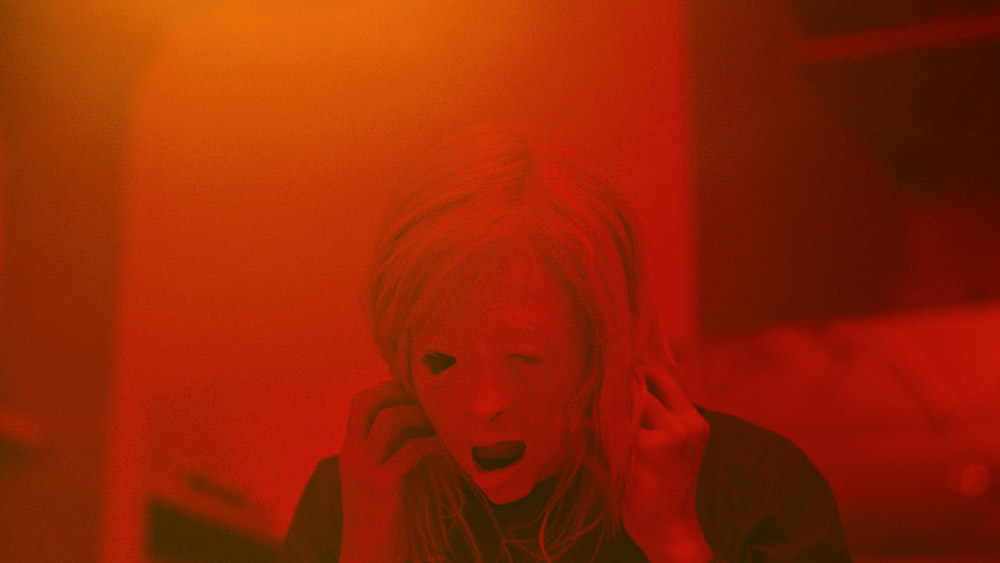 17

: "Possessor" (2020)
Cast: Andrea Riseborough, Christopher Abbott, Sean Bean
Director: Brandon Cronenberg
Plot: Tasya Vos, an elite corporate assassin, takes control of other people's bodies using brain-implant technology to execute high-profile targets.
Rating / 10: 9/10
Why it's great: A delirious, lurid techno-thriller with grotesque imagery for days, "Possessor" is a visceral filmmaking experience that challenges you throughout. The sophomore feature of Brandon Cronenberg, son of horror icon David Cronenberg, this film is a true mark of a filmmaker's potential starting sky-high. The level of confidence in the artistry here is astounding, from the mix of futuristic and retro production design, the phenomenal cinematography and editing, and the wild execution of this surreal concept. The stilted dialogue and performances accentuate the constant feeling of something being wrong, and Christopher Abbott gives a great performance as usual. It really is one of the clearest examples in recent memory of just every aspect of assured filmmaking coming together to create this unnerving, queasy aura that sticks long after the credits roll.
"Possessor" is available to rent or buy on Amazon Prime Video, iTunes, Google Play, etc.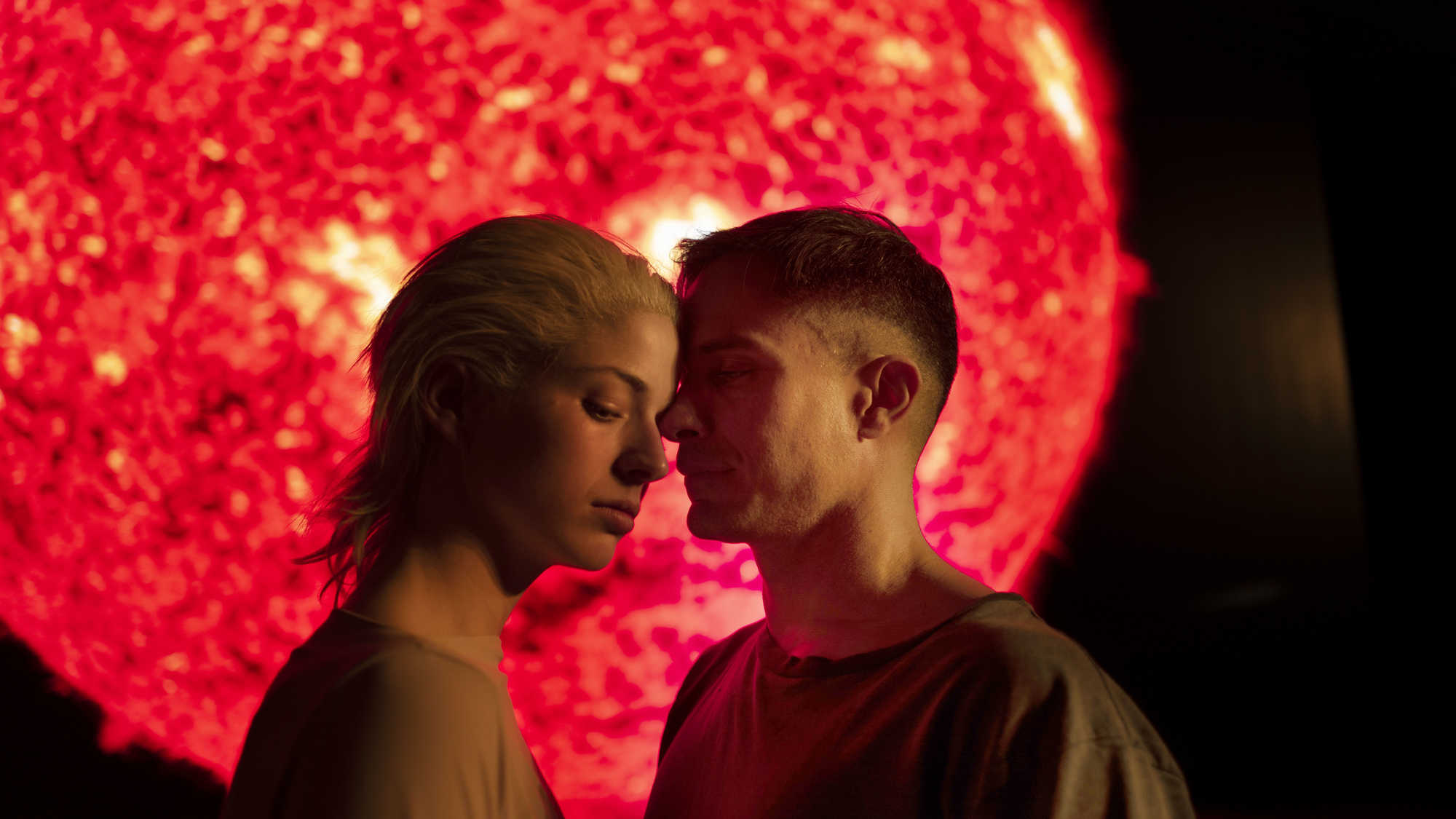 16

: "Ema" (2019)
Cast: Mariana Di Girolamo, Gael García Bernal, Santiago Cabrera 
Director: Pablo Larraín
Plot: A couple deals with the aftermath of an adoption that goes awry as their household falls apart.
Rating / 10: 9/10
Why it's great: A twisted and electrifying cinematic experience, Pablo Larraín's "Ema" is an absolutely insane film, and no major American film studio would ever have the guts to release a film as morally bankrupt as this. To this day, the film has yet to be released past the film festival circuit, and having been able to experience its shock and awe at the 2019 Toronto International Film Festival, I can only hope it becomes available to more people soon. This film is an assault on the senses, from its vivid, trippy lighting and phenomenal visuals, the pulsating reggaeton soundtrack, and the wild and incredibly impressive dance choreography. It's extremely well-written, the main performance from Mariana Di Girólamo is one of the absolute best of the year, and it has one of my favorite opening scenes of 2019. It is a mesmerizing character study with every aspect of production at the top of its game. This is just potent and unfiltered artistic madness, and I can't wait to experience it again and again.
"Ema" is currently not available anywhere as of April of 2021.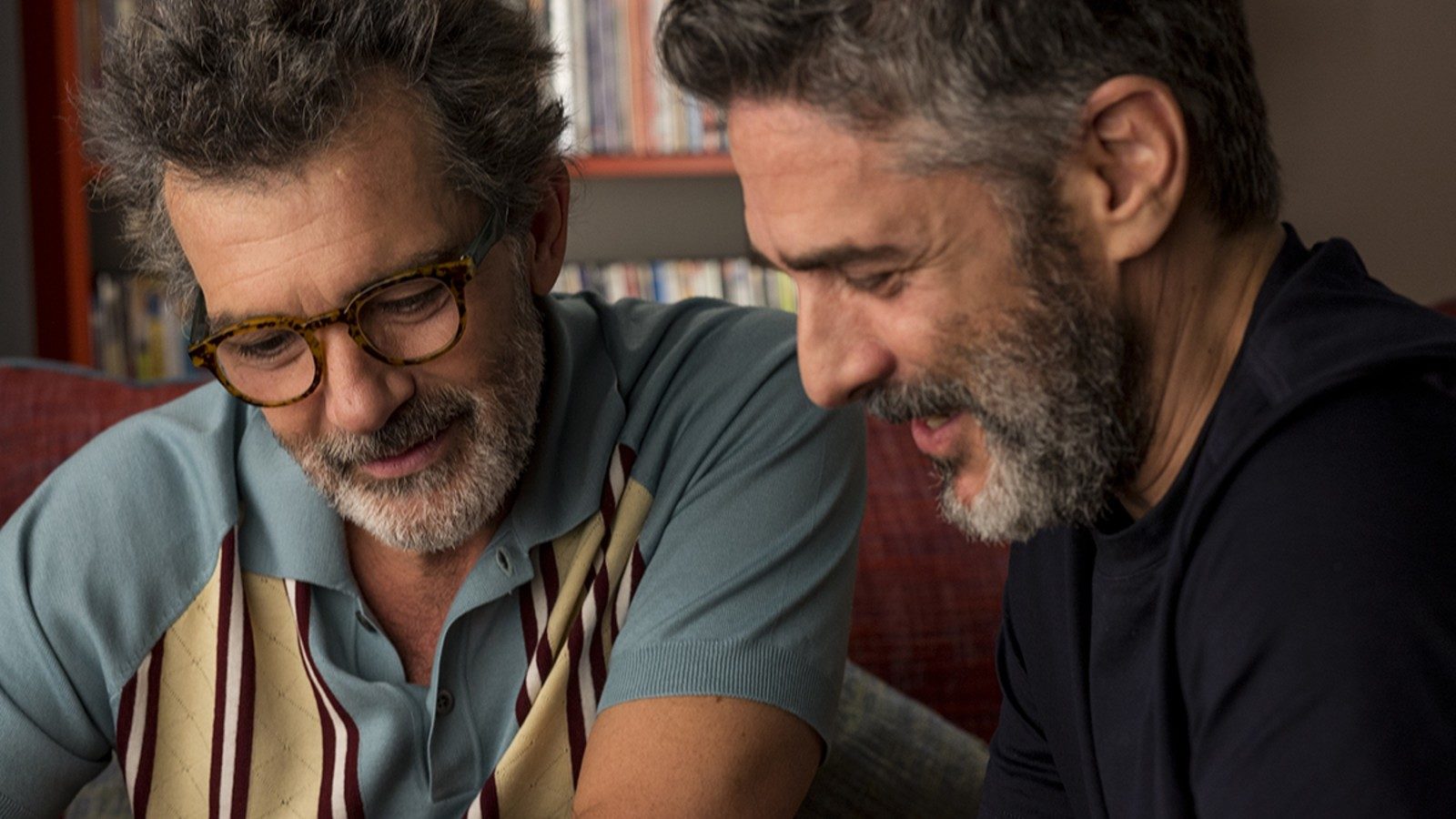 15

: "Pain & Glory" (2019)
Cast: Antonio Banderas, Asier Etxeandia, Leonardo Sbaraglia
Director: Pedro Almodóvar
Plot: A film director reflects on the choices he's made in life as the past and present come crashing down around him.
Rating / 10: 9/10
Why it's great: A fearless and profoundly vulnerable piece of art that reminds every film lover why cinema is so impactful, "Pain & Glory" is an emotionally powerful and incredibly meticulous departure from Pedro Almodóvar's previous filmography. His films are often very disturbing and morbid, and tackle taboo and unusual subject matter, but "PAIN & GLORY" is a film that is so gorgeous and intimate. From the first frame, it is so incredibly obvious how much love and care is put into every single aspect of filmmaking here. Antonio Banderas was absolutely brilliant, and this is probably the best performance of his career. He honestly gave a transformative performance, and I couldn't see him as anything but the character.
It is also gorgeously shot, with every composition framed like a beautiful painting. Almodóvar uses color in a way that no other director can, and this is one film that takes full advantage of that gift. The music was fantastic and appropriately used, the utilization of graphic design was super interesting and special, and more than anything else, it was a one-of-a-kind experience that thrives off of its personality. It has a great sense of humor, but is also heartbreaking. This really stood out as one of the most emotional films of 2019, in a year flooded with powerhouses of emotion.
"Pain & Glory" is available to watch on STARZ.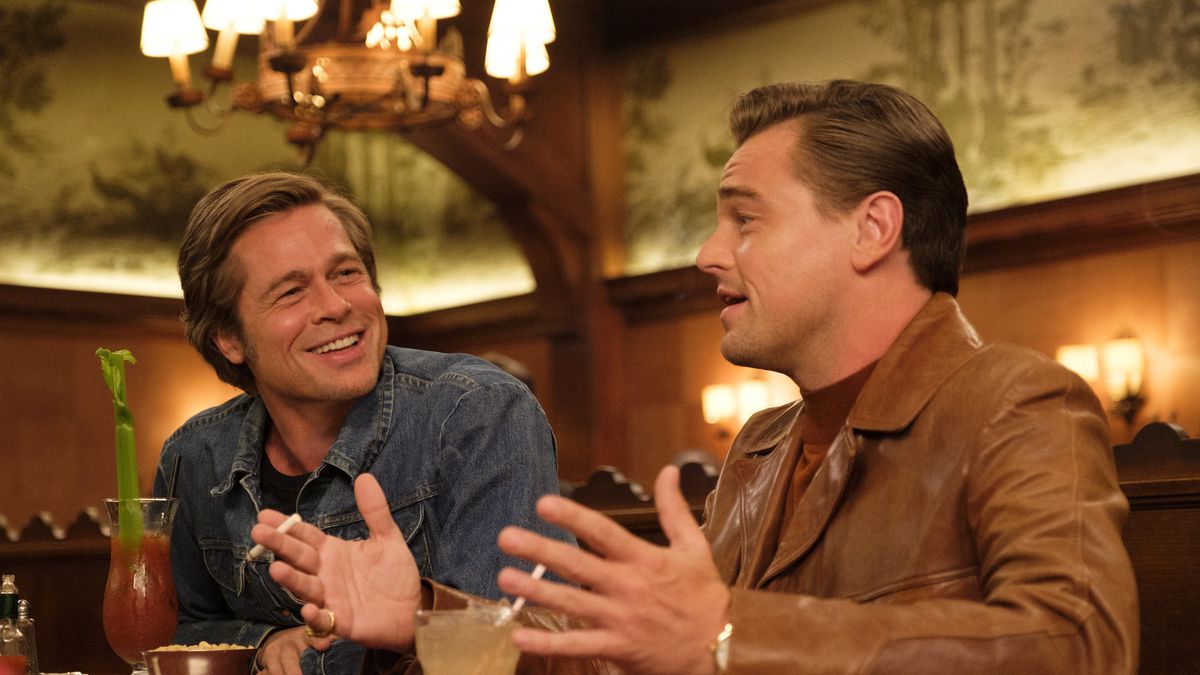 14

: "Once Upon a Time… in Hollywood" (2019)
Cast: Leonardo DiCaprio, Brad Pitt, Margot Robbie
Director: Quentin Tarantino
Plot: A faded television actor and his stunt double strive to achieve fame and success in the final years of Hollywood's Golden Age in 1969 Los Angeles.
Rating / 10: 9/10
Why it's great: Cinematic ecstasy at its most nostalgic and transportive, "Once Upon a Time … in Hollywood" is my favorite film from Quentin Tarantino since "Kill Bill". A film that is so incredibly easy to lose yourself in, from the addictive period soundtrack, to the stunning 35mm cinematography lensed with vintage Panavision anamorphics by Robert Richardson, to the impeccable production design. It so painfully recreates this era to make you feel this overwhelming sense of nostalgia for a time you were most likely not alive for, while also being Quentin's most mature film.
All of Tarantino's other works up to this point have such an energetic pace that the film flies by, but this film really marinates in the regret and sorrow of its characters. Leonardo DiCaprio and Margot Robbie give amazing performances, the supporting roles are all incredibly well-acted, and this is probably Brad Pitt's best performance ever. The chemistry he shares with Leonardo is just so watchable and entertaining. This is just a phenomenal film overall that proves once again why Quentin Tarantino is so well-regarded in the filmmaking sphere.
"Once Upon a Time … in Hollywood" is available to watch on STARZ.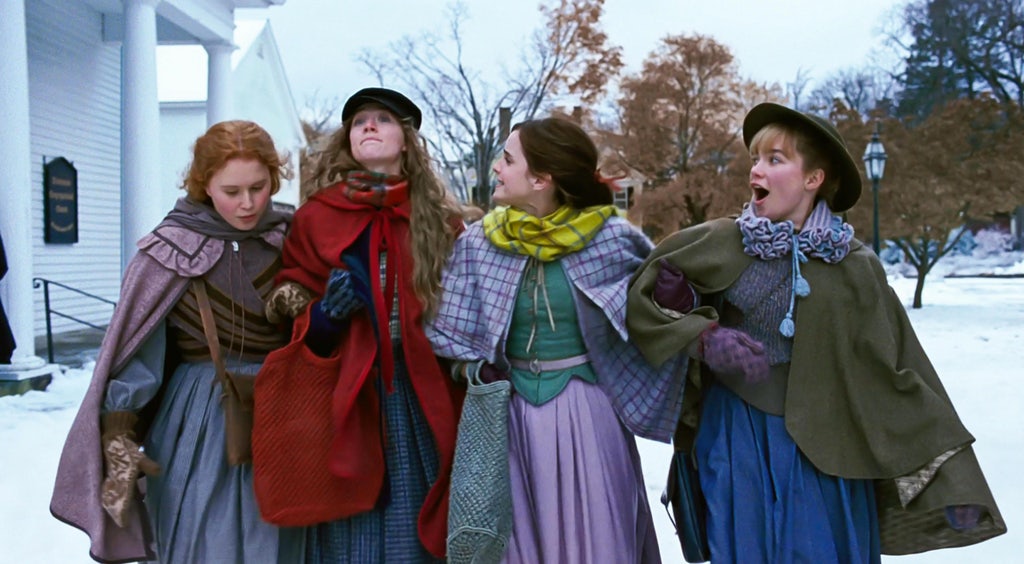 13

: "Little Women" (2019)
Cast: Saoirse Ronan, Florence Pugh, Timothée Chalamet
Director: Greta Gerwig
Plot: Four sisters come of age in America in the aftermath of the Civil War.
Rating / 10: 9/10
Why it's great: The dictionary definition of an instant classic, "Little Women" is a magical cinematic experience that is hard to put into words how incredible it really is, but I will try my best to do so. Greta Gerwig is an incredibly talented actress, writer, and director, and while I enjoyed her previous film "Lady Bird" due to her fantastic script and great performances, it was still incredibly underwhelming in every technical aspect, with bland music, bland visuals, and bland blocking. In "Little Women", it genuinely feels like her filmmaking craft jumped lightyears ahead. This is a film that feels like it was made by someone who has been directing for decades, and with how incredibly confident every single moment of this film is, it's easy to see why.
The extraordinary cinematography and lighting, the fantastic original score, the beautiful costume, and production design, the mind-blowing editing, it all works so well as a whole and it feels like I'm watching Greta Gerwig realizing her genius in real-time. The writing is obviously exceptional, and all of the characters are just as lovable and layered as they were 153 years ago, if not more so. The acting was all absolutely great, and Saoirse Ronan, Emma Watson, and Eliza Scanlen all gave career-best performances, with Florence Pugh continuing to amaze after giving the best performance of the decade, which we will be talking about shortly. No other film in 2019 put as big of a smile on my face, and despite that, I still managed to sob about five times. This movie is cinematic magic, and people will remember it decades from now.
"Little Women" is available to watch on STARZ.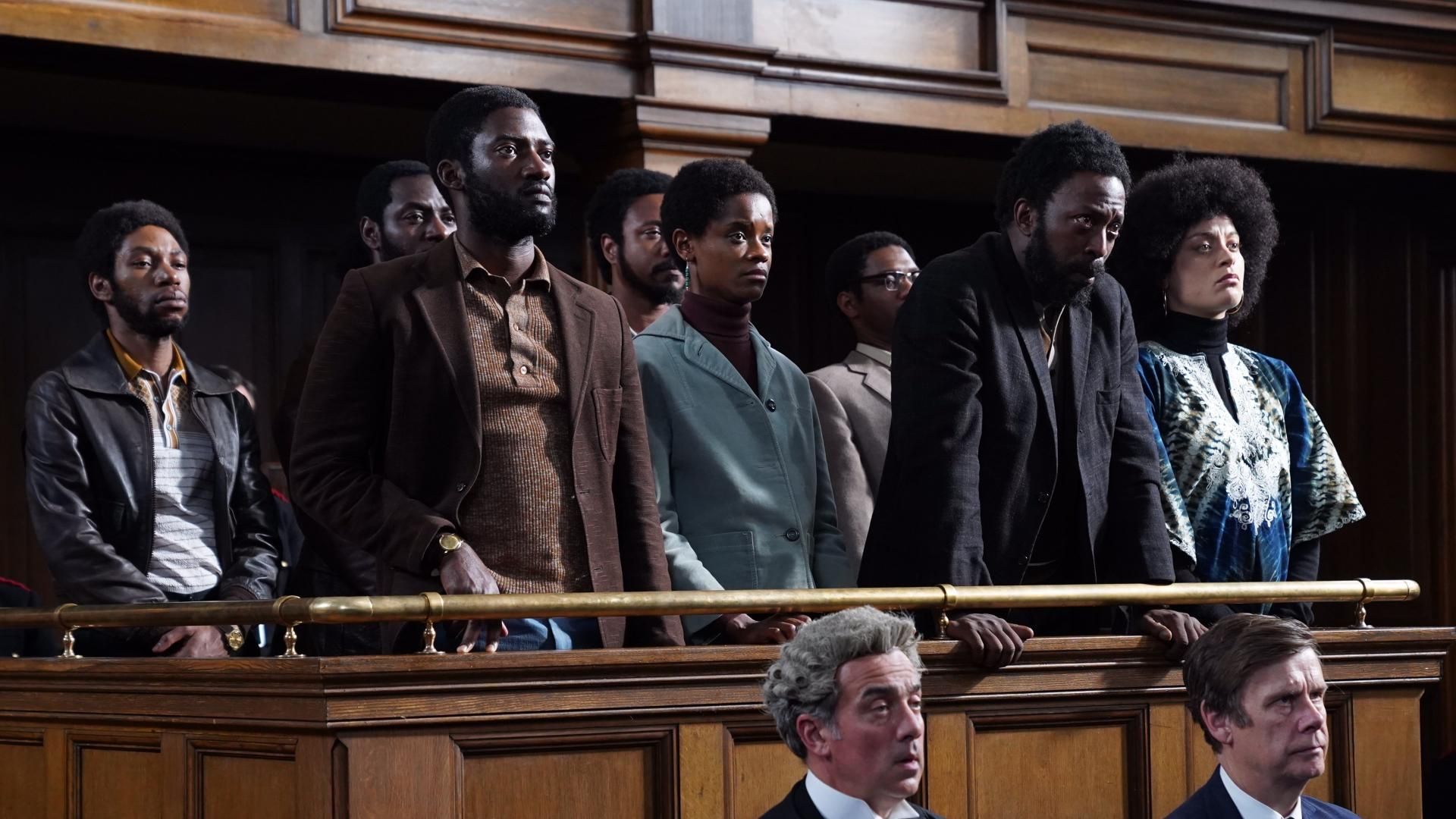 12

: "Small Axe: Mangrove" (2020)
Cast: Letitia Wright, Shaun Parkes, Malachi Kirby, Jodhi May
Director: Steve McQueen
Plot: The true story of the Mangrove Nine, Frank Crichlow, and the trial that took place at the Old Bailey in 1970.
Rating / 10: 9/10
Why it's great: An intensely immersive and gutturally upsetting true story that leaves you speechless through the credits, Steve McQueen's first entry "Mangrove" in his five-part "Small Axe" anthology is an absolute powerhouse of emotion. In typical perfectionist form, McQueen delves deep into the exploration of the racial hatred and police brutality plaguing black people, leaving no stone unturned in the horrifying and painful real-life events this film is based on, and the hateful brutality that is still happening today. The performances are absolutely phenomenal, especially from Malachi Kirby and Letitia Wright, who both give career-defining performances.
The amazing visuals, the beautiful music, the uncompromising script, and the phenomenal direction all come together so incredibly well to create a haunting and visceral film. This is what happens when you get a brilliant filmmaker to direct every aspect of a production to tell a real-life story that could so easily be exploited as pandering Oscar bait (ahem, "Trial of the Chicago 7"). This is not an easy watch by any means, and it will not leave your mind for a long time, and I can not recommend it enough.
"Small Axe: Mangrove" is available to watch on Amazon Prime Video.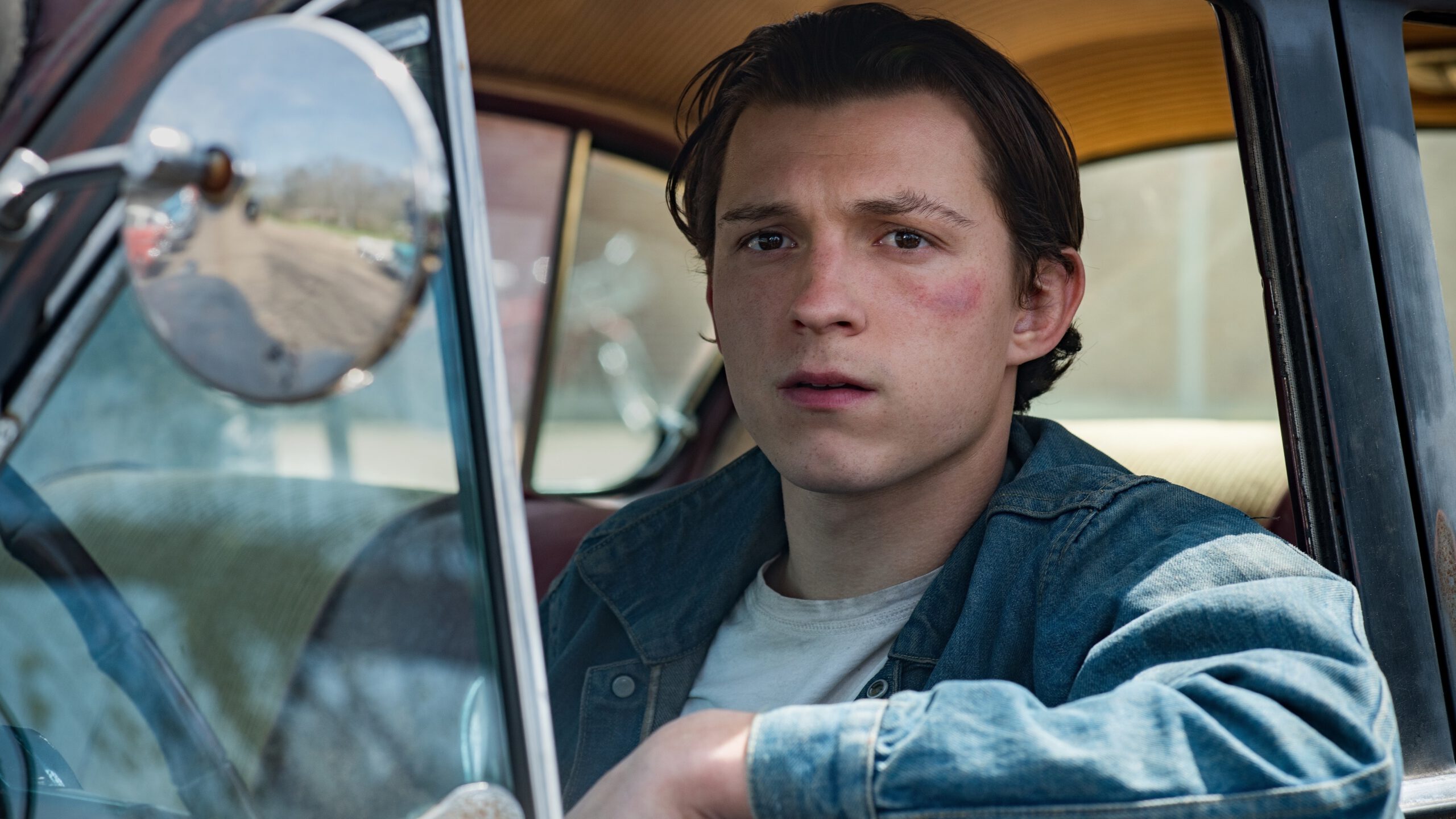 11

: "The Devil All the Time" (2020)
Cast: Tom Holland, Robert Pattinson, Bill Skarsgård
Director: Antonio Campos
Plot: In Knockemstiff, Ohio and its neighboring backwoods, sinister characters converge around young Arvin Russell as he fights the evil forces that threaten him and his family.
Rating / 10: 9/10
Why it's great: A brutally effective, emotionally draining magnum opus from one of the best voices in independent cinema today, Antonio Campos' "The Devil All the Time" is a jaw-dropping cinematic experience. What is so incredibly special about "The Devil All The Time" is its unwavering commitment to its tone. The absolutely extraordinary screenplay, co-written by Campos and his brother Paulo Campos, has an incredible ability to make you sympathize and care about so many of these wounded and broken people as they traverse a world of suffering.
Every camera movement has a purpose to the story, the blocking of the mise-en-scene is detailed and filled with small details to pick up on, and the pacing makes this 139-minute epic feel like an hour had gone by. Lol Crawley's cinematography is breathtaking, the music by Saunder Jurriaans and Danny Bensi fits perfectly, and every performance is absolutely fantastic. Tom Holland gave my male performance of 2020, and Robert Pattinson was an absolute blast to watch, This is one of the harder films to recommend on this list, as it's incredibly violent and relentlessly depressing, with an unconventional narrative and presentation, but if you Enjoy bleak filmmaking, this is a masterful stroke of genius in the crowded landscape of Netflix original films that I can not gush about enough.
"The Devil All the Time" is available to watch on Netflix.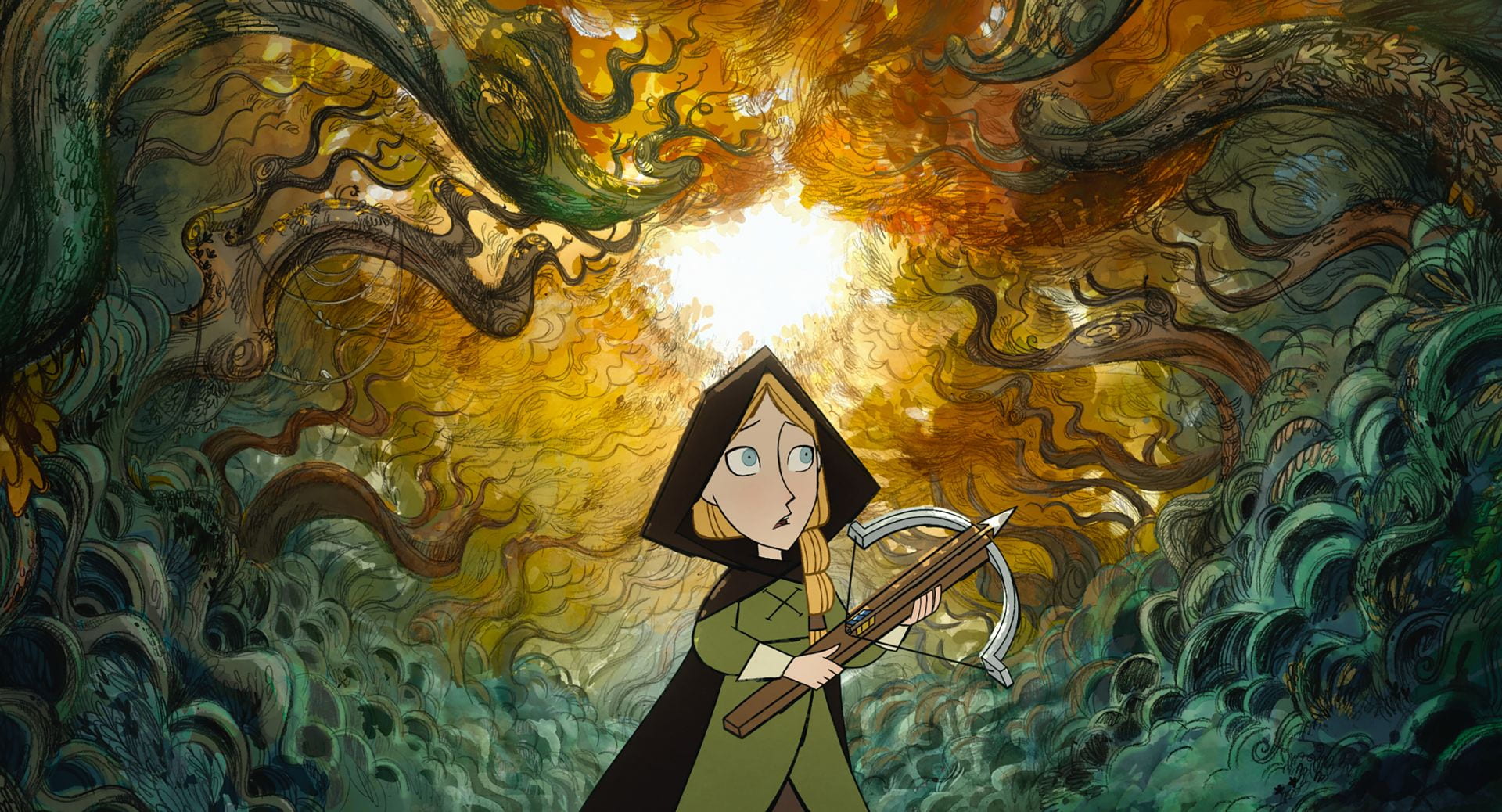 10

: "Wolfwalkers" (2020)
Cast: Honor Kneafsey, Eva Whittaker, Sean Bean
Director: Tomm Moore, Ross Stewart
Plot: A young apprentice hunter and her father journey to Ireland to help wipe out the last wolf pack. But everything changes when she befriends a free-spirited girl from a mysterious tribe rumored to transform into wolves by night.
Rating / 10: 9/10
Why it's great: The best animated film of the past 6 years, "Wolfwalkers" is truly mind-blowing. The first time I saw this film, I was so astonished that it was a near-spiritual experience. The combination of the animation, musical score, and art direction worked so incredibly well to sonically and visually bring this story to life that is just overflowing with personality. The main characters are incredibly likable, the stakes of the story are surprisingly high for what is a family-oriented film, and the film's story is held up by some of the most imaginative filmmaking I've seen in a very long time.
The animation is quite honestly the best hand-drawn animation I have ever seen, The editing heavily compliments the animation, and there are a lot of creative uses of transitions, the music is phenomenal, and the voice acting is absolutely incredible. The child performances from Honor Kneafsey and Eva Whittaker are the best child performances in an animated film I can remember, and they both bring so much life to their colorful characters. I was just having an absolute blast as the film kept getting better and better each minute. This is just a masterpiece of cinema that reminds everyone exactly why animation is one of the greatest art forms to ever exist.
"Wolfwalkers" is available to watch on Apple TV +.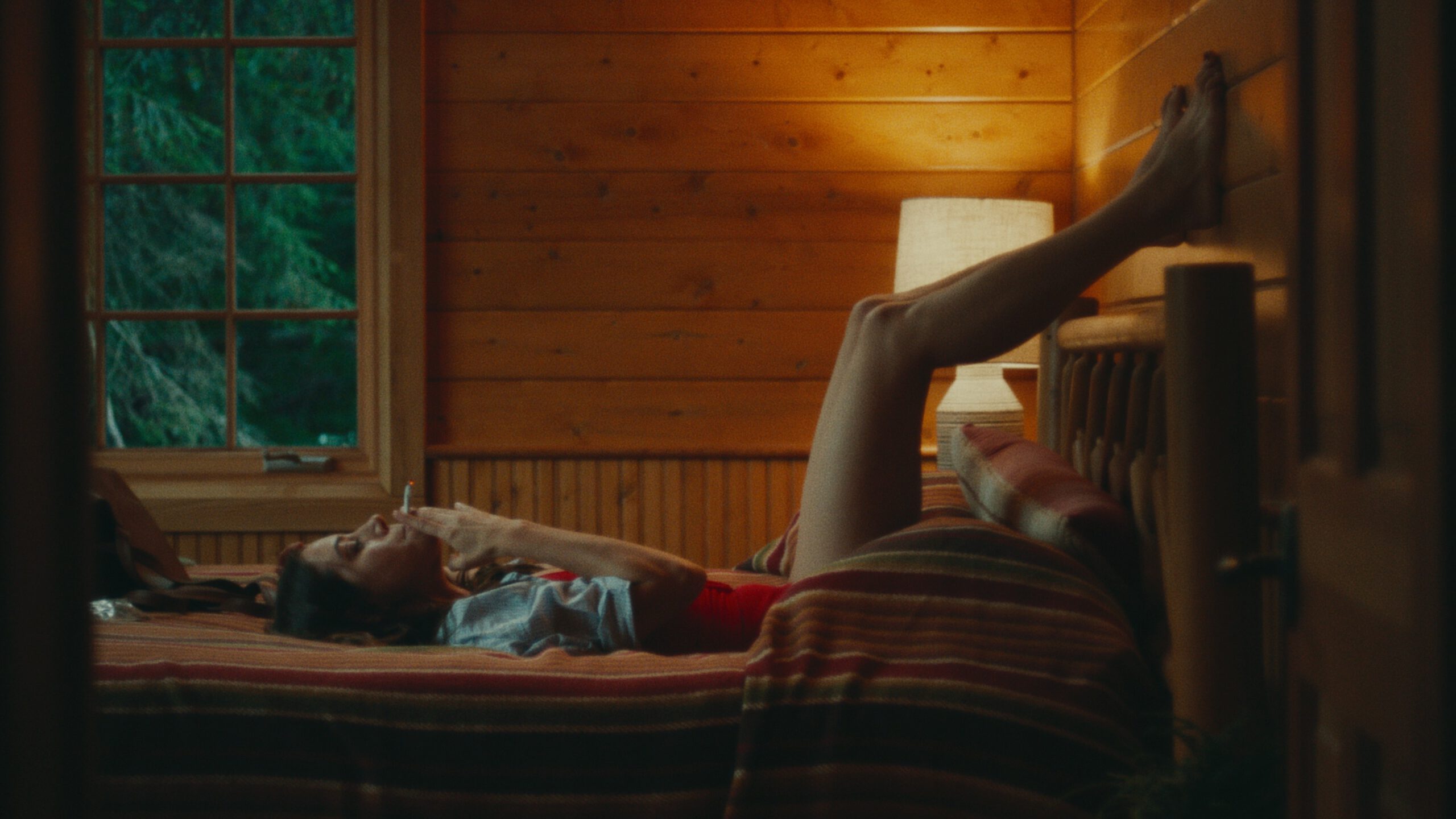 9

: "Black Bear" (2020)
Cast: Aubrey Plaza, Christopher Abbott, Sarah Gadon
Director: Lawrence Michael Levine
Plot: A filmmaker at a creative impasse seeks solace from her tumultuous past at a rural retreat, only to find that the woods summon her inner demons in intense and surprising ways.
Rating / 10: 9/10
Why it's great: A meta-comedy with a devilish sense of dark humor, "Black Bear" is a truly uncompromising film. Lawrence Michael Levine's sophomore film is an absolute nightmare of a film in the best way possible, with a cast of characters that are as watchable as they are sociopathic. The tone is so incredibly well-presented, with this tightrope walk of comedic awkwardness, stressful tension, and ominous mind-melting meta-commentary giving such an odd and unique atmosphere that envelops every moment of screentime.The performances are fantastic, with Aubrey Plaza giving the best performance of 2020. It is quite honestly an absolutely astonishing performance that is enamoring for every second, and her chemistry with the as-per-usual phenomenal Christopher Abbott adds so much to the film. The moody cinematography, unsettling music,
"Black Bear" is available to rent or buy on Amazon Prime Video, iTunes, Google Play, etc.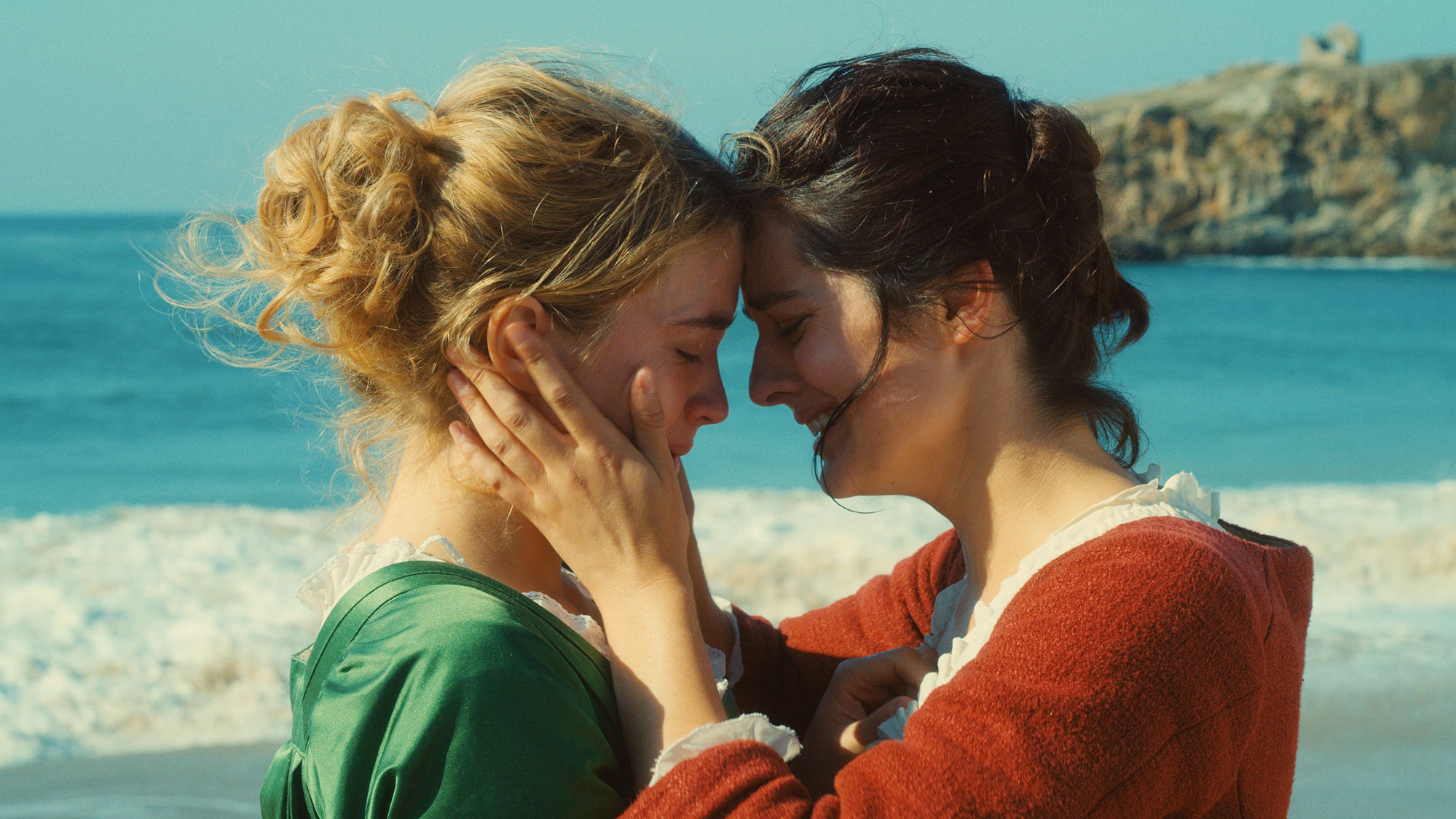 8

: "Portrait of a Lady on Fire" (2019)
Cast: Noémie Merlant, Adèle Haenel, Luàna Bajrami
Director: Celine Sciamma
Plot: On an isolated island in Brittany at the end of the eighteenth century, a female painter is obliged to paint a wedding portrait of a young woman.
Rating / 10: 9/10
Why it's great: I think this is an important time to address just how amazing 2019 was for cinema. The final year of each decade is always overflowing with masterpieces, but even by that standard, 2019 is incomprehensibly great. Around the last week of 2019, I honestly thought I had reached a point where no more films could surpass what had already come out, but then this absolute masterpiece came along and my soul shattered into a million pieces.
"Portrait of a Lady on Fire" is a film where every single artist in front of and behind the camera is firing on all cylinders. Claire Mathon's cinematography is on another dimension of beauty, with the thematic relevance of painting informing the fact that every frame in this film could be in a museum. Adèle Haenel and Noémie Merlant are both incredible, and their chemistry is magnetic. It's almost ironic that such an operational film doesn't even have a musical score, but it isn't missed in the slightest. I irrationally love film scores more than most anyone, but it is so impressive when a film functions so well without one.
The screenplay is so perfectly written, and the characters and dialogue feel so real and honest that it is hard to see it as scripted. The ending left me speechless, and this is quite honestly one of the most beautiful love stories I have seen in my life, and the benefit of a female director here not only removes the all-too-common male gaze, but it is so potent with a raw sensuality that few films are able to convey with such grandeur and artistry. I am in love with this film, and it was nothing short of excellent. History will cement this as one of the best love stories of the 21st century.
"Portrait of a Lady on Fire" is available to watch on HULU.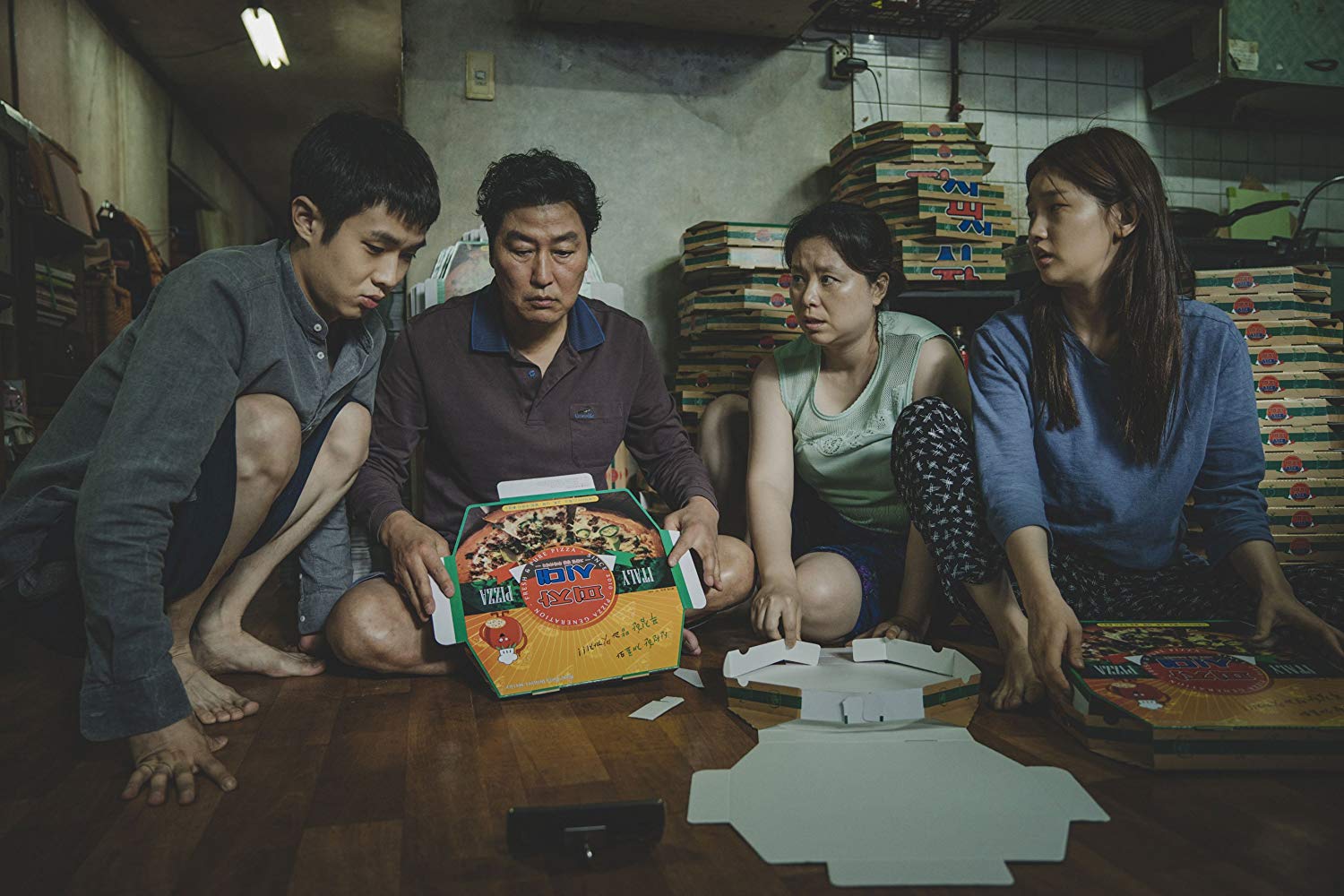 7

: "Parasite" (2019)
Cast: Choi Woo-shik, Park So-dam, Song Kang-ho, Cho Yeo-jeong
Director: Bong Joon-ho
Plot: All unemployed, Ki-taek's family takes peculiar interest in the wealthy and glamorous parks for their livelihood until they get entangled in an unexpected incident.
Rating / 10: 9/10
Why it's great: A masterful cocktail of several genres to create something entirely new and innovative, "Parasite" is deserving of every single ounce of praise it gets and then some. As an unbelievably huge fan of Bong Joon-ho and his films "Memories of Murder" and "Mother", to see him get mainstream recognition on this level has been so satisfying to see, and it only helps that "Parasite 'is his best film yet. This is one of the best films you can possibly watch when knowing nothing going into it about the story. This is one of the most creative and brilliantly written films of the 2010s, and the range of emotions it makes you feel is seriously mind-boggling.
I was laughing so hard, I was crying my eyes out, I was sweating from the tension, I was terrified, and above all else, I was mesmerized all the way until the last second of the end credits. The amazing cinematography, Jeong Jae-il's wildly pulsating original score, and the unbelievable production value only amplify this masterclass in writing and directing. All of the performances are amazing, every single decision and detail in a frame is so meaningful, and everything down to the paintings on the wall have a purpose to the narrative. This is one of those films that will be remembered for generations, and it is easily one of the best films of the decade.
"Parasite" is available to watch on HULU.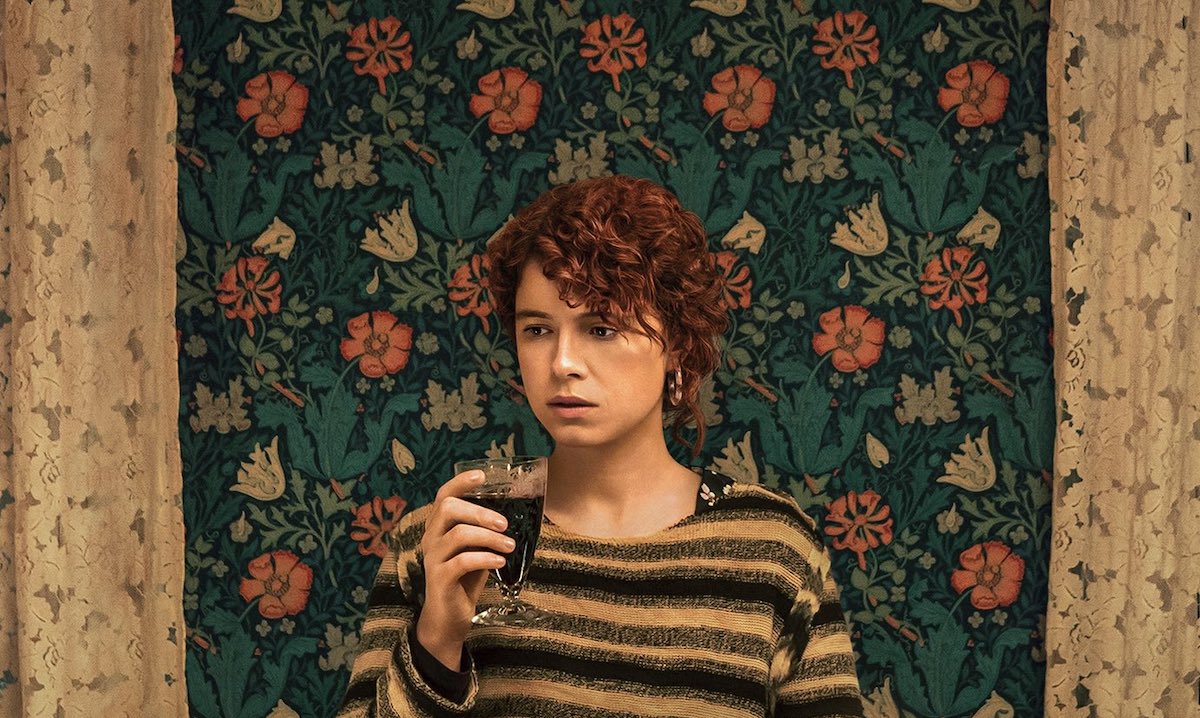 6
: "I'm Thinking of Ending Things" (2020)
Cast: Jessie Buckley, Jesse Plemons, Toni Collette, David Thewlis
Director: Charlie Kaufman
Plot: Nothing is as it seems when a woman experiencing misgivings about her new boyfriend joins him on a road trip to meet his parents at their remote farm.
Rating / 10: 10/10
Why it's great: A crowning achievement of artistic expression, "I'm Thinking of Ending Things" is one of those films that you watch and you are never the same afterwards. This is a film that is so incredibly easy to get lost in, and while that is usually a positive attribute for a film's experience, it doesn't help at all when the film in question is an emotionally draining, brain-melting psychological horror film about the scariest thing of all; humanity. Charlie Kaufman is quite honestly the greatest screenwriter currently living, and the way he unlocks a separate dimension of your brain for you to question everything you know is like a DNA-altering drug.
Every line of dialogue has a purpose to the story at a later moment. Every time a character wears a certain color, it is reincorporated in the set design or in a later scene. Nothing is left without being articulately placed there by Kaufman, and it makes for one of the most active and engaging cinematic experiences in a very long time. The cinematography is absolutely phenomenal, the music from Jay Wadley works wonders in contrasting a balance of picturesque nostalgia and queasy unnerving panic, and to the absolute shock of no one, the four main performances from Jessie Buckley, Jesse Plemons, Toni Colette, and David Thewlis are extraordinary.
The final act is one of the most mystifying and intoxicating climaxes I have seen from the 21st century, and it will leave most viewers scratching their heads for eternity. This entire film is an experience that most will find extremely unpleasant and confusing, which could be said about all of Kaufman's work, but here even more so. There's a pretty split chance on whether you will absolutely fall in love with this experience, or be repulsed by it. It is a masterful film that completely throws your brain into an existential crisis.
"I'm Thinking of Ending Things" is available to watch on Netflix.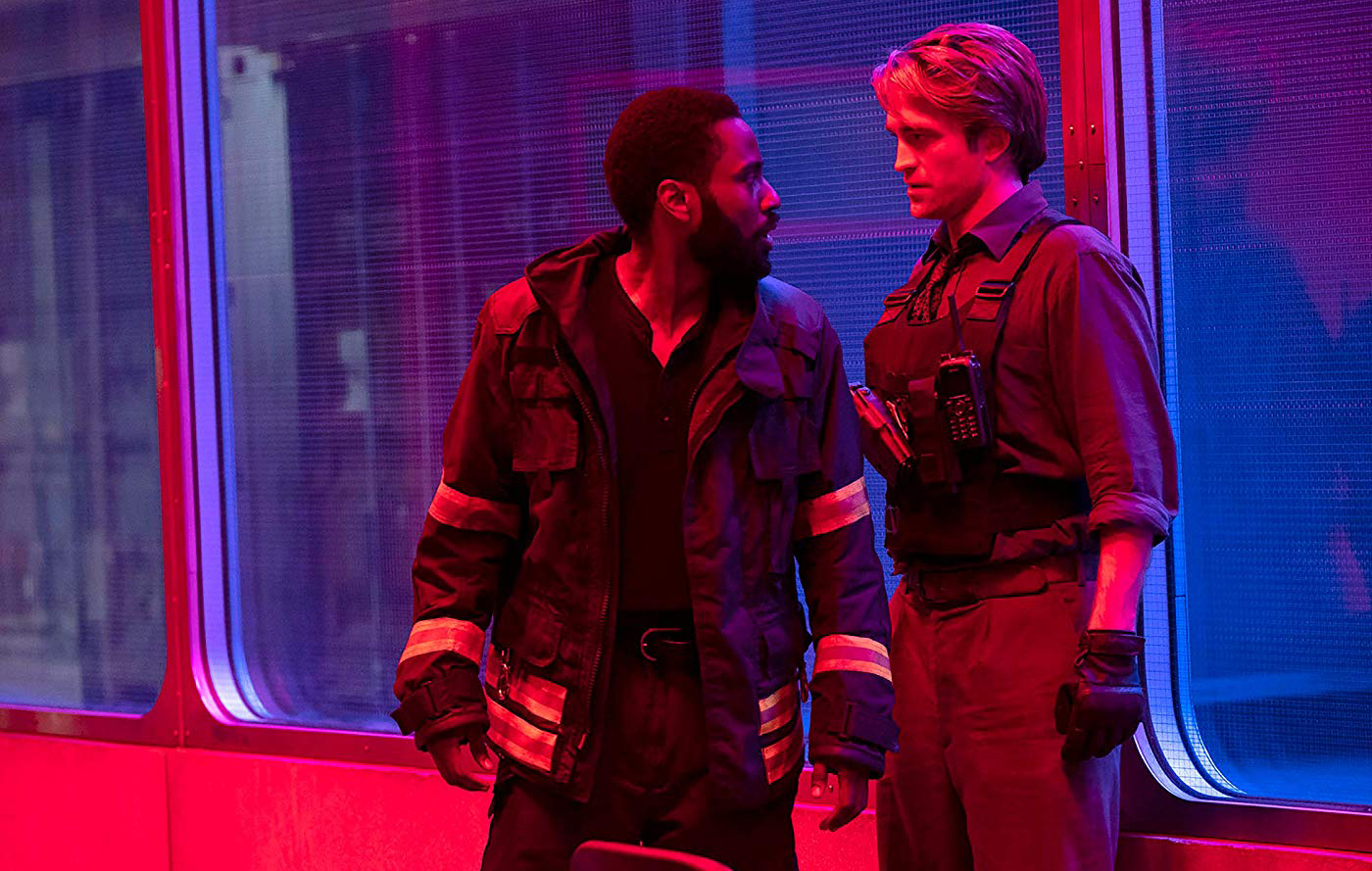 5
: "Tenet" (2020)
Cast: John David Washington, Robert Pattinson, Elizabeth Debicki
Director: Christopher Nolan
Plot: A secret agent is given a single word as his weapon and sent to prevent the onset of World War III. He must travel through time and bend the laws of nature in order to be successful in his mission.
Rating / 10: 7/10
Why it's great: "TENET" is many things. Ludicrous to no end, bombastic on a parodic level, jam-packed with convoluted exposition and cheesy dialogue with no rhyme or reason, and somehow so loud that it breaks your eardrums while also being impossible to watch without subtitles. It is easily the most flawed film on this entire list. The script somehow is simultaneously brilliant and mind-numbingly stupid. It takes itself so ridiculously seriously. But despite all of that, it somehow still works absolutely perfectly. So much of why this film is just magnetic from start to finish is the astonishing technical aspects. Without any exaggeration, the original score from Ludwig Ludwig Göransson is one of my favorite pieces of music in any film ever.
The propulsive energy of this musical sorcery is unbelievable, and it is helped so incredibly well by some of the best action sequences of all time, mind-blowing practical effects, charismatic performances, some beautiful suits, impeccable direction from Nolan, and the best cinematography ever put to IMAX 70MM film. Not to mention the opening scene is not only my favorite of 2020, but one of my favorite opening scenes of all time. I have seen this film at least 40 times, and there are few films that I find more entertaining than this. There are so many massive problems that are just cascading out of the woodwork of this film, but in a very rare instance, I couldn't care less. The things "TENET" does right are some of the best examples of huge spectacle filmmaking of all time, and it more than makes up for the gaping wounds in its fractured foundations. I love this film with every piece of my heart and soul, problems and all.
"Tenet" is available to rent or buy on Amazon Prime Video, iTunes, Google Play, etc.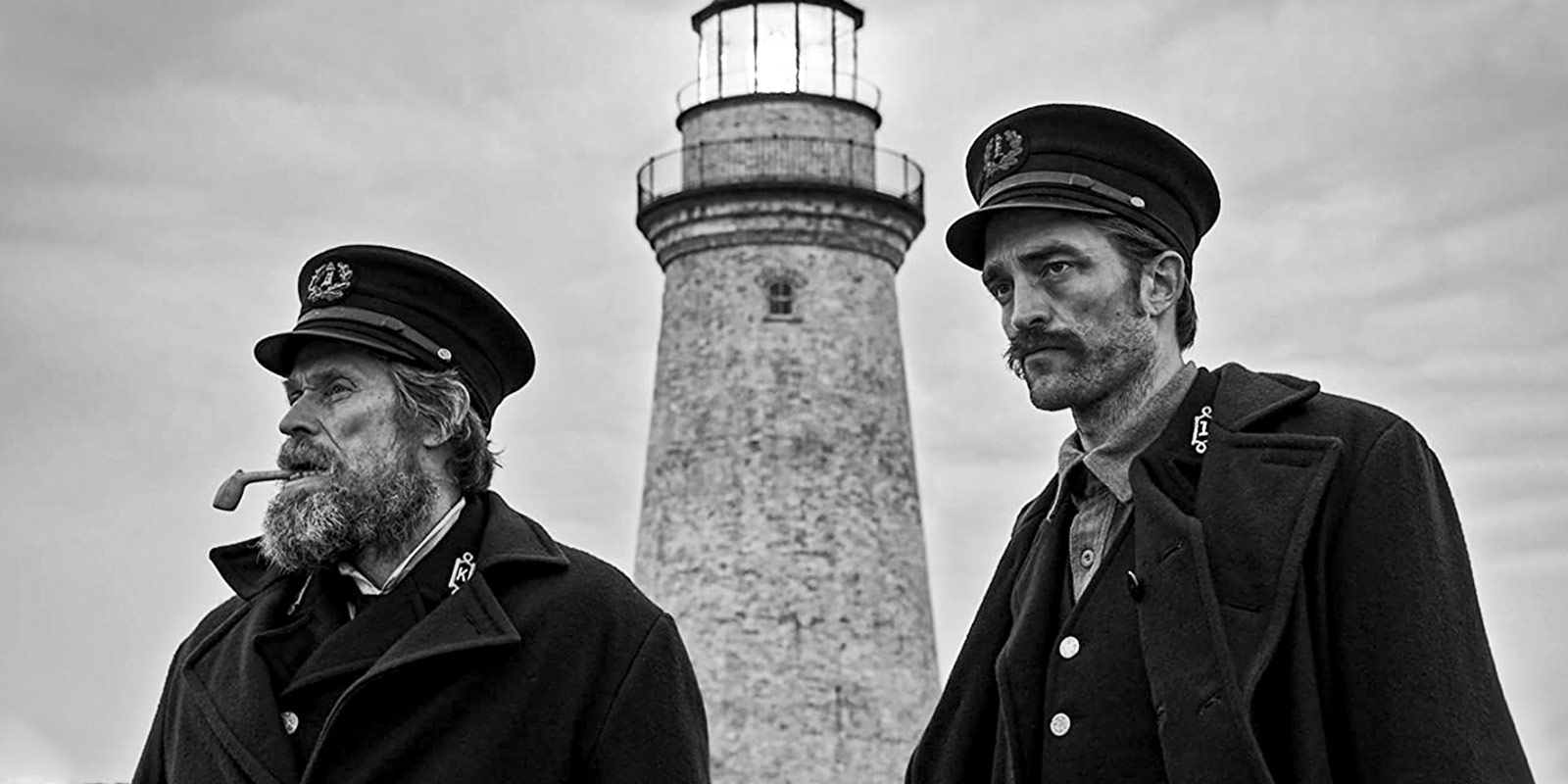 4

: "The Lighthouse" (2019)
Cast: Robert Pattinson, Willem Dafoe
Director: Robert Eggers
Plot: Two lighthouse keepers try to maintain their sanity while living on a remote and mysterious New England island in the 1890s.
Rating / 10: 10/10
Why it's great: A dizzying and astounding feat of filmmaking that ranks in the best psychological horror films ever made, "The Lighthouse" is an overstimulating cinematic experience that is mesmerizing from the first sound to long after the credits end. Willem Dafoe and Robert Pattinson are giving the best performances of their career here, and for me to say that of two of my favorite actors is a testament to the electrifying level of talent radiating from the screen. Jarin Blaschke's cinematography is so outstanding, and the choice to shoot the film with a mono audio mix and prime lenses from the 1930s on 35mm monochromatic film stock is not only brilliant and heavily attributes to the staggering atmosphere, but it enhances the composition of shots that can only be described as eye candy.
Mark Korven's blisteringly eerie and violent musical score is absolutely fantastic, and the production design was so incredibly fantastic that I genuinely have no clue what was filmed in Nova Scotia and what was filmed on a soundstage. Not only is the film often incredibly tense and unnerving, but it is also a screwball comedy, and I genuinely don't think a film with such contrasting horror and comedy elements has ever worked so well without lessening the impact of either. This film feels like a lost artifact found buried at the bottom of the ocean, and I can't wait to see this film become a cult classic for generations to come.
"The Lighthouse" is available to watch on Amazon Prime Video.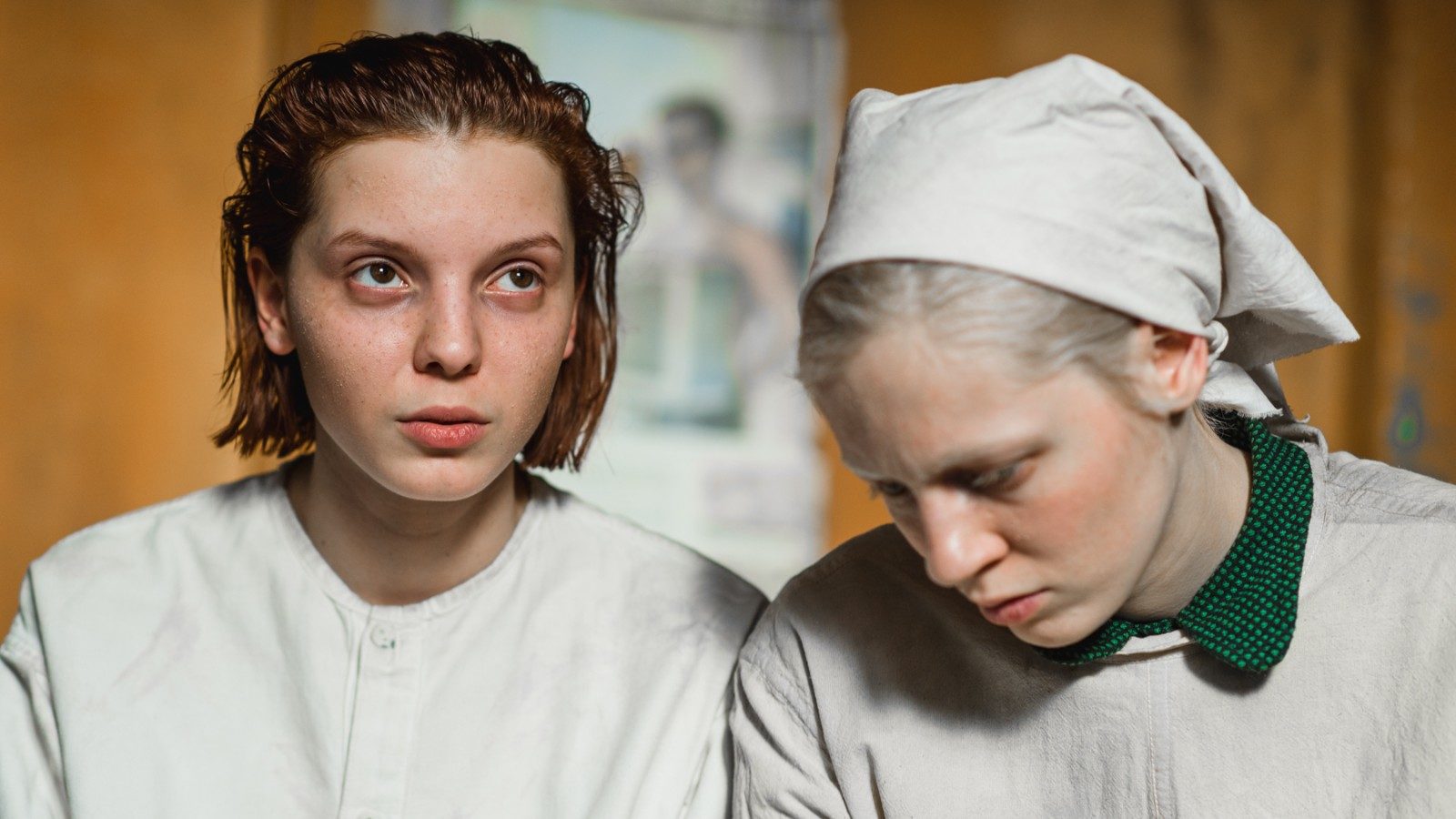 3:

"Beanpole" (2019)
Cast: Viktoriya Miroshnichenko, Vasilisa Perelygina
Director: Kantemir Balagov
Plot: Set in post-WWII Leningrad as two female soldiers return from war and attempt to rebuild their lives in the ravaged city.
Rating / 10: 10/10
Why it's great: One of the most heart-wrenching and brutally realistic films I've seen in my entire life, "Beanpole" is perhaps the most surprised I've ever been watching a film ever. This was the last film that I had to watch for films released in 2019, I had not a single clue what it was about or seen any reviews, and the only reason I was seeing it was because of its Best Director win in the Un Certain Regard section of the 2019 Cannes Film Festival. This horrifyingly bleak atmosphere of complete hopelessness permeates the film so painfully, and every aspect of filmmaking reflects that in such a way that makes it almost hurt to watch.
Viktoria Miroshnichenko and Vasilisa Perelygina both gave two of the absolute best performances of the entire decade, despite this being their acting debuts. Both bring such emotionally vulnerable performances to life. It's so incredibly impressive for a 28-year-old to make an extraordinarily well-written film with a maturity that rivals that of the final films of elderly auteurs. It also has one of the most distinctive uses of cinematography, costuming, and set design I've seen in a long time. It's uncompromising, incredibly disturbing, and nothing short of absolute genius. This was an instant favorite of mine after I saw it, and despite its incredibly slow pacing that will turn most off, it deserves to be seen and discussed for decades to come.
"Beanpole" is available to watch on MUBI.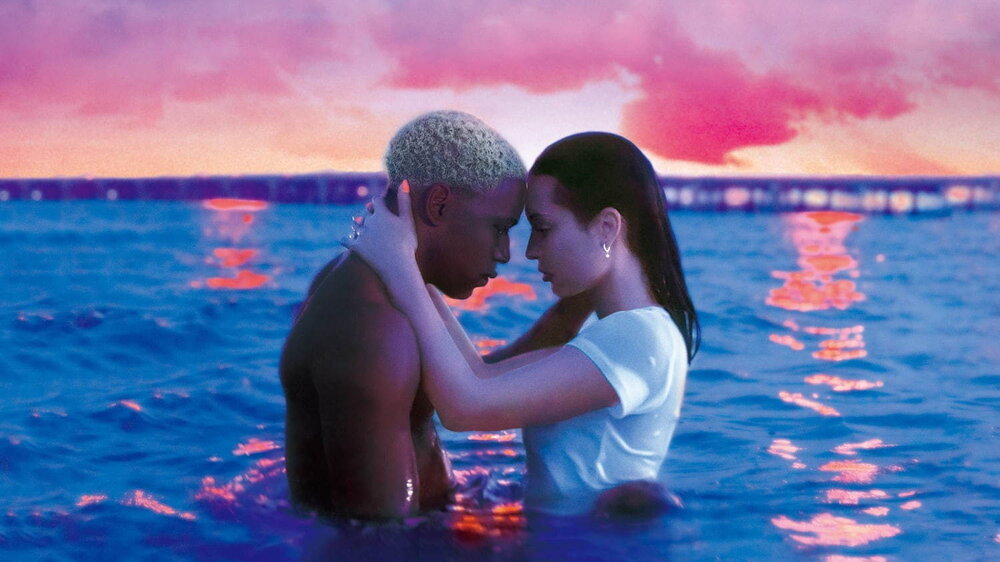 2

: "Waves" (2019)
Cast: Kelvin Harrison Jr, Sterling K. Brown, Taylor Russell
Director: Trey Edward Shults
Plot: A controlling father's attempts to ensure that his two children succeed in high school backfire after his son experiences a career-ending sports injury. Their familial bonds are eventually placed under severe strain by an unexpected tragedy.
Rating / 10: 10/10
Why it's great: "Waves" is one of the most immersive films I have ever seen. The way the film is split into two distinct halves gives Shults the ability to run the entire gamut of emotions, adding an incredibly ethereal and unique quality to such a grounded story. The first half is permeated by a persistent unnerving energy that becomes more and more uncomfortable throughout this portion of the film, until we are at the peak of guttural stress, when the film changes tone and rhythm quite drastically at the beginning of the second half of the film, where we see a polar opposite experience. While the first half oversees the deconstruction of a relationship, the second half oversees the blossoming of a new one.
Both halves of the film take on the quality and personality of the main character in the visuals, the music, and the pacing, which makes the film feel like a living, breathing entity. It is not something I can say I have ever seen before in a film, and with a budget of $ 6 million, it is rare to see something so ambitious to be created in such a small-scale production. Every single moment of the film is directed with a level of perfectionism and careful planning that would make Stanley Kubrick blush.
The cinematography by Drew Daniels is absolutely mind-blowing, the music is incredibly fitting and amazing in its own right, and the six central performances that make up the main ensemble of "Waves" are the best performances for each of these actors' respective careers . "Waves" isn't an easy watch, but the heart-wrenching and stressful chaos of the first half combined with the serene and emotionally cathartic second half makes for an unforgettable experience that is challenging, awe-inspiring, and downright extraordinary. I've shown this film to many friends of mine, and for some of them, it's now their favorite film of all time.It is a film that gives you an immersive and visceral experience few filmmakers can ever give you. This film is the reason I am a film critic. The reason I watch hundreds of tedious and average films each year is so that I can find the diamonds in the sea of ​​glass, and "Waves" isn't a diamond. It's a towering, titanic-sized platinum jewel.
"Waves" is available to rent or buy on Amazon Prime Video, iTunes, Google Play, etc.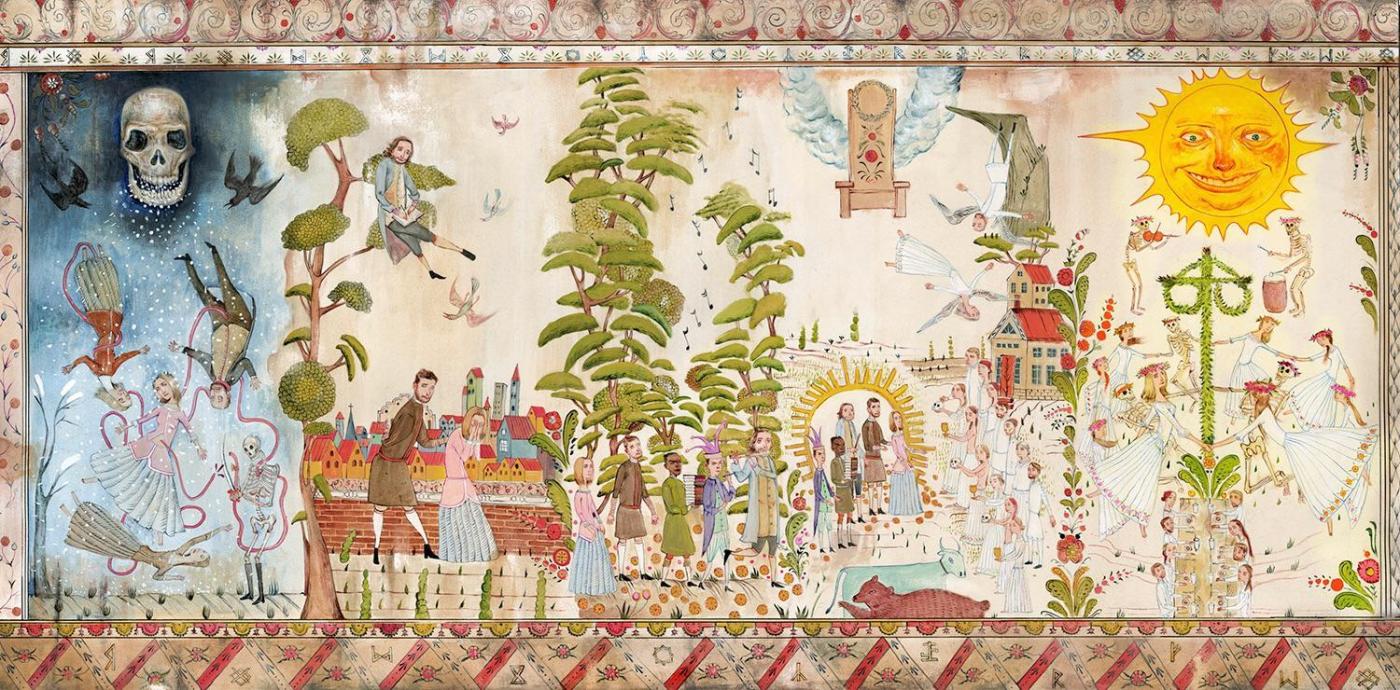 1

: "Midsommar" (2019)
Cast: Florence Pugh, Jack Reynor, Vilhelm Blomgren, Will Poulter
Director: Ari Aster
Plot: A couple travels to Sweden to visit their friend's rural hometown for its fabled midsummer festival, but what begins as an idyllic retreat quickly devolves into an increasingly violent and bizarre competition.
Rating / 10: 10/10
Why it's great: "Midsommar" is the amalgamation of everything I love in a film. There is no better way to describe how much I love this film than the review I wrote here on FILM & GLORY, click here to read. In summation, it is an absolutely mind-blowing cinematic experience that I have seen over 40 times, and will gladly watch 40 more. 
Thank you very much for reading, I hope that I have been able to introduce you to a film you will love!