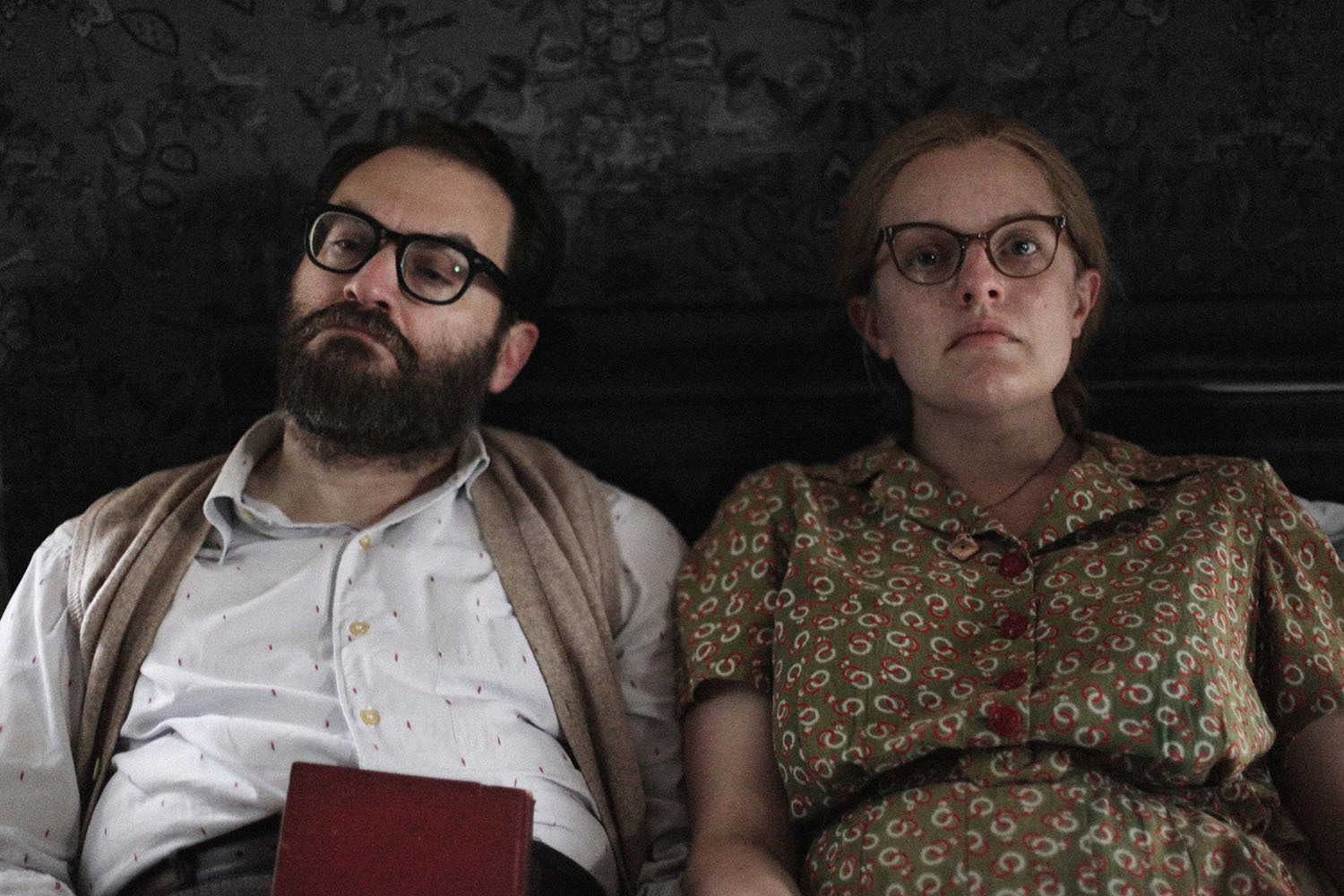 The pattern of filmed biopics is a dire and desolate one. Ever since the 78th Academy Awards in 2005, when the manipulative and dull film "Crash" won Best Picture for its shallow depiction of racial tension, filmmaker Spike Lee coined the term "Oscar bait", a type of film that studios saw the potential of producing solely for collecting Award nominations like their studio executives try and fail to collect trophy wives. One of the defining characteristics production companies love to fall back on time and time again is films that are "based on a true story".
In those coming two decades, an overflow of incredibly mundane and simplistic biopics took storm, from "The King's Speech", to "Spotlight", to "Green Book", all three of which walked home with the Best Picture statuette in their respective ceremonies. While the occasional oddball biopic would break the boundaries of conventional structure and make something truly great, such as "Jackie" or "Beautiful Boy", few and far films between would push the envelope and attempt to achieve something greater than to simply be crowd-pleasing. Even fewer films in general ever attempt its primary emotional response to be discomfort and uneasiness.
Enter Josephine Decker, a performance artist, actor, and experimental filmmaker. Some souls may know of her from when she disrobed and stood naked in front of performance artist Marina Abramovic at her Museum of Modern Art retrospective "The Artist is Present", before being hauled away by security guards. Nothing Decker touches could be classified as normal or pleasant, and her films are most definitely not the exception to the rule. With her previous cinematic effort "Madeline's Madeline" blurring the lines between theater and reality, "Shirley" breaks the fine line between fictional novelized characters and real people.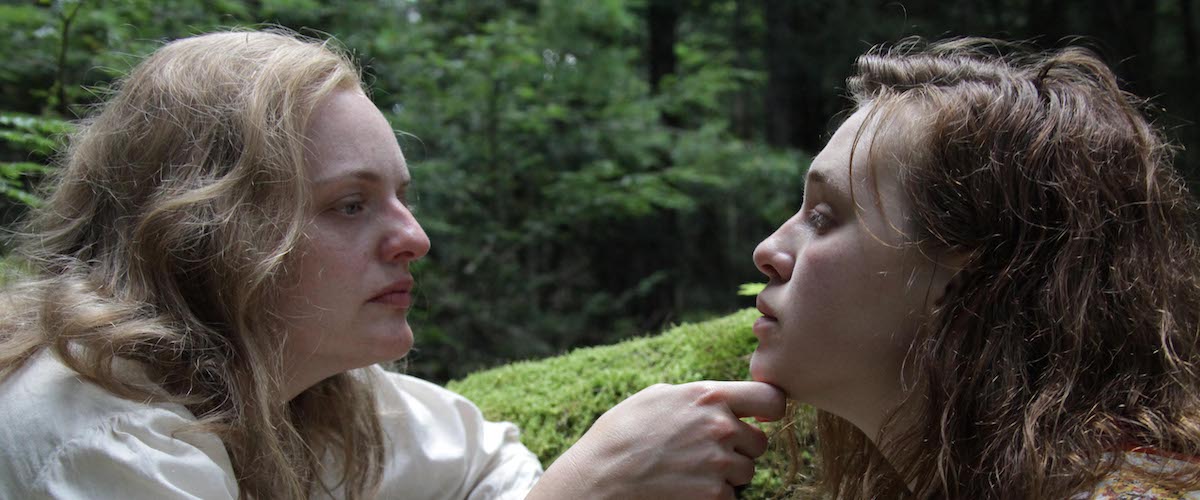 Following the life of horror author Shirley Jackson in 1964 during her declining health and stability, a young couple, Rose and Fred Nemser, move in with Jackson and her professor-husband Stanley Hyman, in hopes of starting a new life. As Shirley takes more and more interest in the lovers, they find their lives being leeched off of and manipulated as they begin to blur their reality and their fictional personas.
Most artists seem to have an aversion to creating art that will deeply challenge the viewer or dare to make them feel nauseated. Most human beings view art as escapist fodder to shut their minds off and be stimulated for a few hours, which is absolutely valid and there are plenty of very entertaining films that fill that quota. For me personally, I prefer to be put in a submissive position as a viewer and experience something that evokes guttural emotion and confusion. Most of my favorite filmmakers are the ones that create work that horrifies or perplexes me, and Decker is a master at conveying lurid and sickly films that leave you thinking long after the credits roll.
"Shirley" takes this in strides, and every aspect of the filmmaking reflects this bilious atmosphere. Norweigan cinematographer Sturla Brandth Grøvlen, DP of the 138-minute continuous one-take film "Victoria", adds a very claustrophobic and surreal look to the narrow production design of the house, with garish overtones of queasy oranges and greens and yellows adding to the everpresent discomfort the characters are feeling. The film was shot on the Arri Alexa Mini with Bausch & Lomb Super Baltar lenses from the late 1960s, which adds a level of filmic nostalgia to the costumes and peeling wallpaper strewn about the mise-en-scène.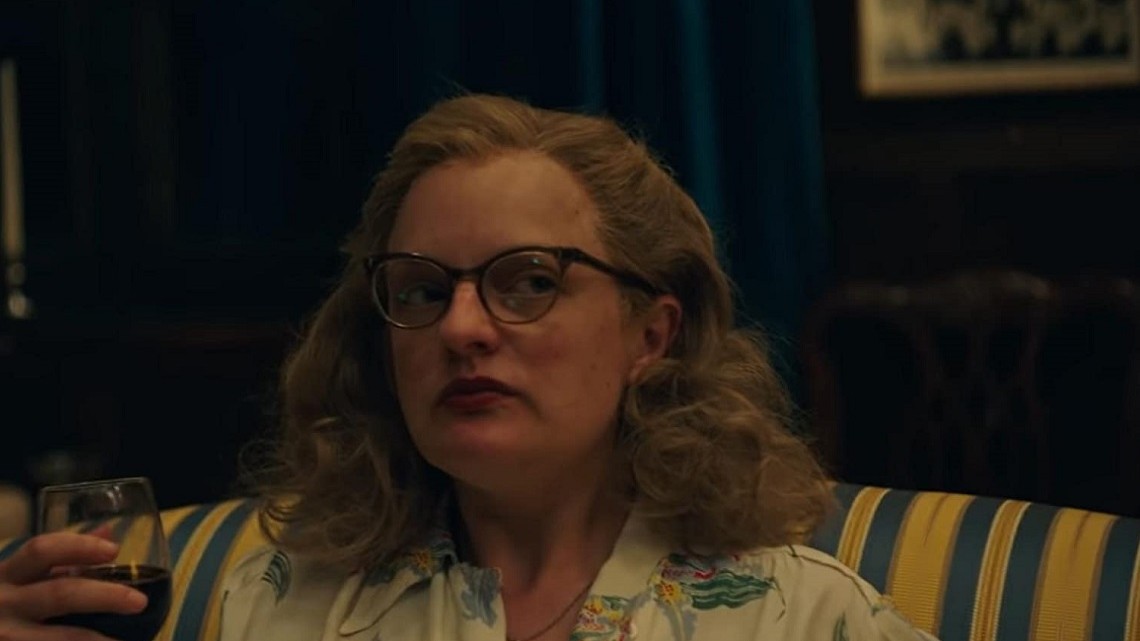 Sarah Gubbins' adapted script from the original written work by Susan Scarf Merrell is fittingly chaotic and delirious, with incredible and naturally unnatural dialogue, fleshed-out character building, and a bizarre and engaging relationship between Shirley and Rose working as the glue that holds the emotional core of the story. The acting is perhaps the best aspect of the film, with each actor giving nothing less than outstanding performances. Michael Stuhlbarg's smarmy and arrogant persona is an absolute blast to watch, "Assassination Nation's" Odessa Young is a wonderfully subdued fireball who has many scenes to explode, and this is Elisabeth Moss' best performance to date. She disappears into a skinsuit of Jackson, and completely transforms, down to the way she holds her glass of wine and the way she curls her upper lip.
The incredibly uneasy and off-kilter musical score by Tamar-kali is filled with strings sharp enough to cut blades of grass, as an oddball mixture of in-universe sound effects and foley interplay and match to the beats of the musical composition. Mixed with a wild blend of cascading choral hymns and experimental instruments, the music matches the mind of Shirley Jackson in a resounding way. This is currently the best film I've seen this year. This is a film of pure ambition and unadulterated creativity, and the more films like it that can be made, the closer we are to making incredible auteur filmmakers like Josephine Decker get larger and larger projects. With an executive producing credit from Martin Scorsese on this newest film of hers, I'd say Decker has big plans on the horizon.
"Shirley" can be rented on Amazon Prime Video here, and Google Play Streaming here.