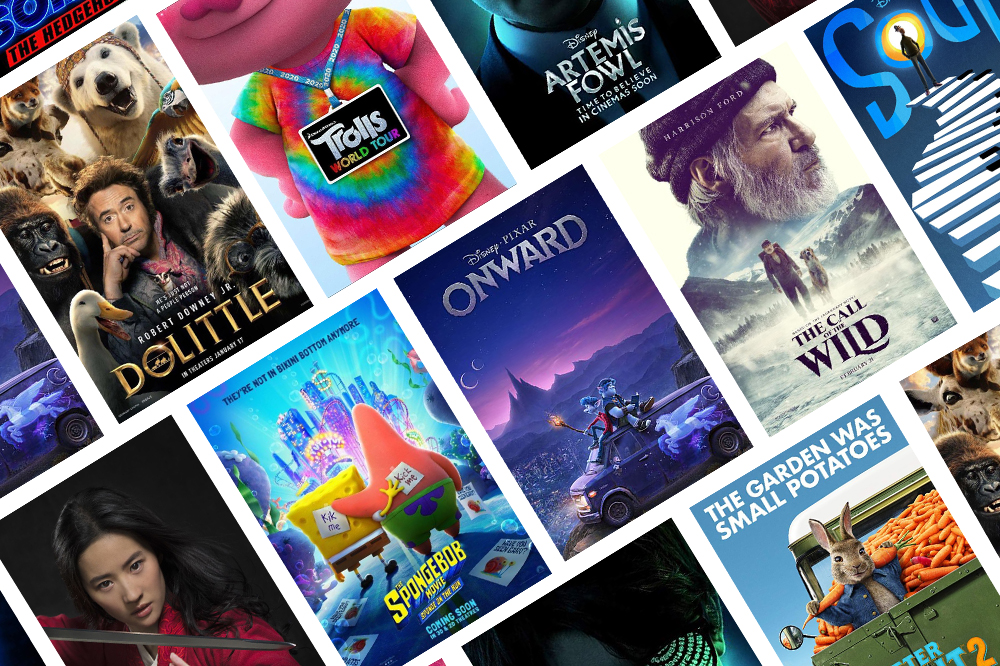 It's no secret to proclaim that 2020 was a forgettable year. One that one would not want to repeat so quickly. It was also hard for movies to find a platform this year, many were postponed and postponed again – some of them even until 2022 or 2023. But fortunately there was a little hope – some movies have found a remedy in this so dreary 2020 and thus sweetened the time.
Today I present you my ten favorite films from the year 2020 and hope that you will get one or the other tip and catch up with these treasures.
---
10. "Shithouse"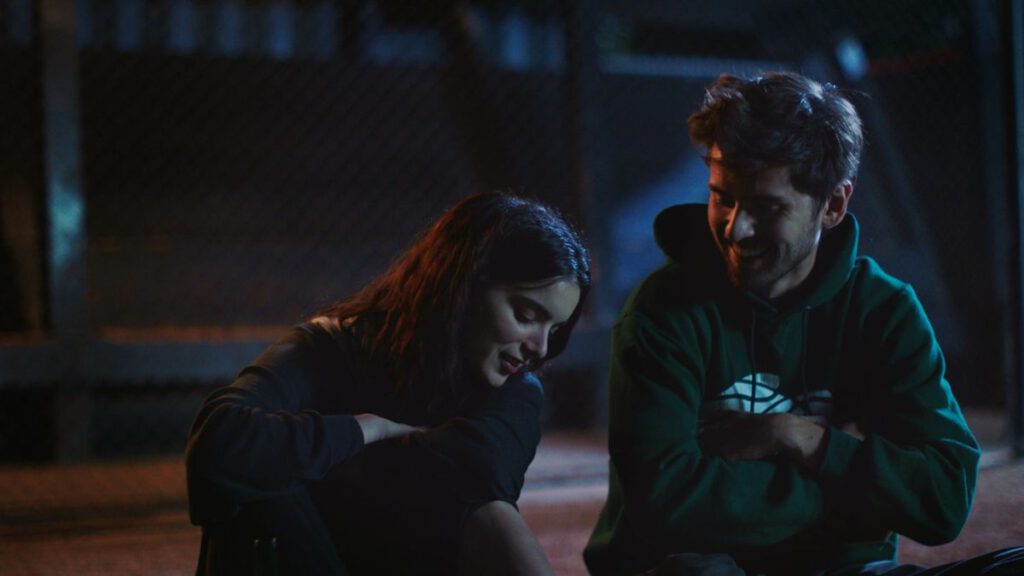 Cast: Cooper Raiff, Dylan Gelula, Logan Miller
Director: Cooper Raiff
Plot: Lonely college freshman Alex has closed himself off from his peers, who all appear to have this whole "college thing" figured out. But everything changes one night when Alex takes a leap and attends a party at Shithouse – a legendary party fraternity – where he forges a strong connection with Maggie.
Why it's great: Don't be fooled by the title — "Shithouse" is an endearing coming of age film with an honest and vulnerable portrayal of college life, in this stunning debut from a young cinematic talent.
And wow. It was exactly my thing! If I would ever direct or a write a movie about college life I'm sure it would come very close to Cooper Raiff's interpretation of being in your early 20s.
The film excels at capturing the emotional substance of what we think we remember about our pasts and it's a more emotionally mature, less grandiose examination of young people and their incipient strategies of coping with love and death.
Raiff perfectly captures familiar college experiences, like late-night adventures on a Friday night and parties spent nervously standing around, waiting to interact with someone. Even minor details like the awkward tension of trying to make conversation with a roommate, cold showers in residence hall bathrooms, and being locked outside your dorm show us the unromantic, everyday side of college life that deepen our immersion into a realistic cinematic world.
An excellent first feature film that imagines college onscreen in ways that few films achieve, navigating themes of loneliness, romantic naivety, and even sex with honesty and vulnerability, perfectly balancing emotional drama and comedic beats with ease.
---
9. "Wolfwalkers"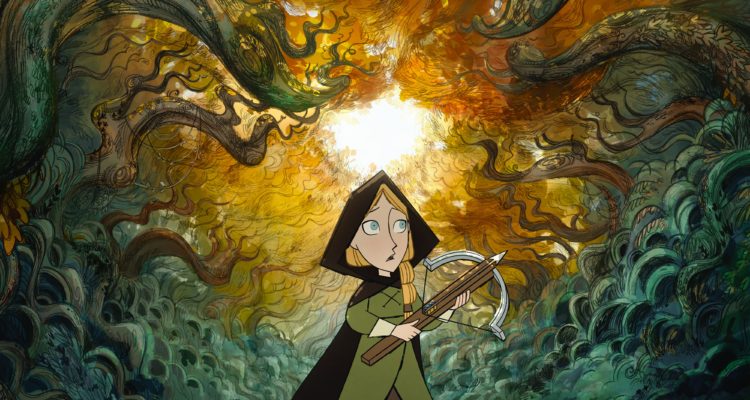 Cast: Honor Kneafsey, Eva Whittaker, Sean Bean
Director: Tomm Moore, Ross Stewart
Plot: In a time of superstition and magic, when wolves are seen as demonic and nature an evil to be tamed, a young apprentice hunter comes to Ireland with her father to wipe out the last pack. But when she saves a wild native girl, their friendship leads her to discover the world of the Wolfwalkers and transform her into the very thing her father is tasked to destroy.
Why it's great: "Wolfwalkers" is the miraculous magical tale, I wish I could've already experienced when I was a kid – I've been loving folklore myths and legends all my life, so this animated film made my dreams come true and made me become a part of the forests of Ireland. The family film, reminiscent of "Princess Mononoke" in terms of story, impresses with hand-drawn cartoon art, a big heart and great characters. An absolute original and creative gem that deserves as much attention as possible – so get enchanted and lose yourself in this mysterious world.
Check out Seans review for Wolfwalkers (here)! 
---
8. "Dick Johnson Is Dead"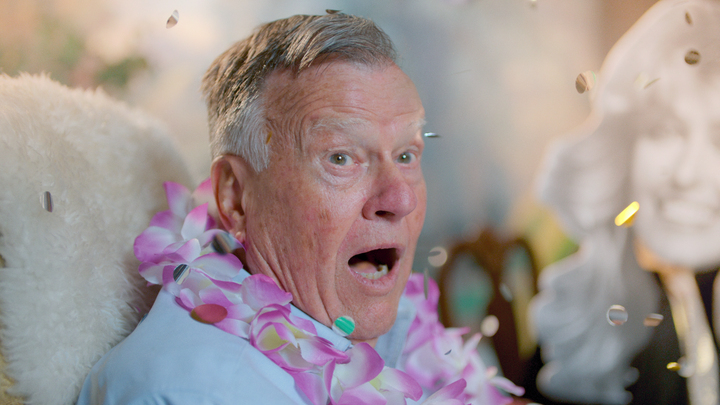 Cast: Richard Johnson, Kirsten Johnson
Director: Kirsten Johnson
Plot: With this inventive portrait, director Kirsten Johnson seeks a way to keep her 86-year-old father alive forever. Utilizing moviemaking magic and her family's dark humor, she celebrates Dr. Dick Johnson's last years by staging fantasies of death and beyond. Together, dad and daughter confront the great inevitability awaiting us all.
Why it's great: In her latest documentary, Dick Johnson Is Dead, ace cinematographer and filmmaker Kirsten Johnson grapples with this actuality. In a bid to preserve the fondest memories of her father before his suspected descent into dementia (the same disease she lost her mother to) Johnson prepares a kind of premature mock burial ceremony for her father, Richard "Dick" Johnson. She creates a series of violent scenarios of her father's imagined death and shoots them in dark humour, with assistance from an adorable and willing accomplice—her living father. The idea seems macabre. But the documentary bases itself in laughter, which comes forth entirely through the cheerfulness of the protagonist, her father Dick Johnson, and the considerate gaze of Johnson's camera. Death becomes real if we think of it enough. Death becomes real when we don't.
There is a sadness and fear rooted in the heart of "Dick Johnson is Dead," itself an unyielding and intimate look at the relationship between father and daughter to death and its inevitability. In the final scene of the movie, Johnson is in a closet recording a piece of narration, saying "all I can say is, Dick Johnson is dead. And all I want to say is, long live Dick Johnson." She opens the door to her father beaming at her and death becomes a little less real for the time being.
---
7. "Kajillionaire"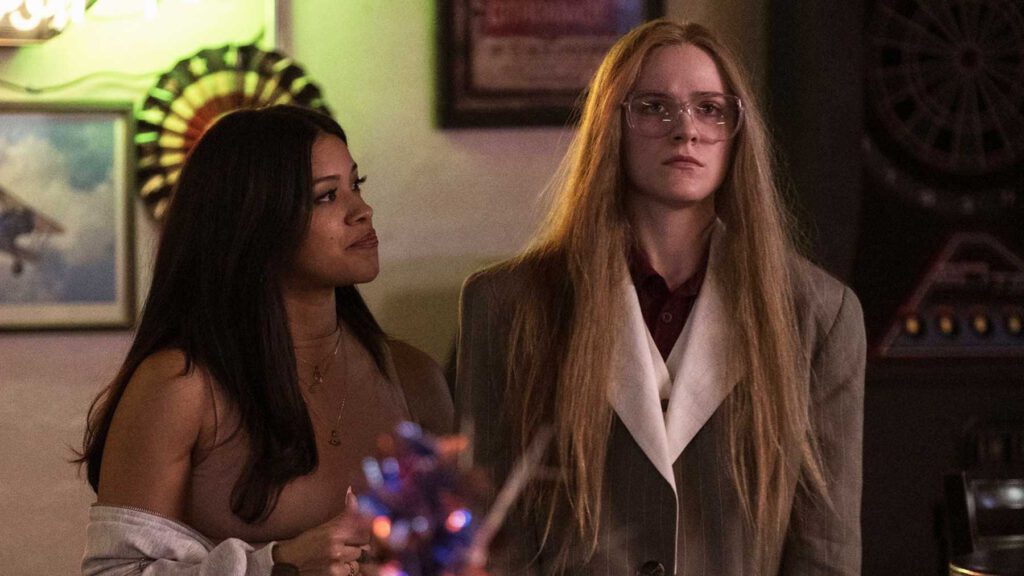 Cast: Evan Rachel Wood, Richard Jenkins, Debra Winger, Gina Rodriguez
Director: Miranda July
Plot: Two con artists have spent 26 years training their only daughter to swindle, scam and steal at every turn. During a desperate and hastily conceived heist, they charm a stranger into joining them, only to have their entire world turned upside down.
Why it's great: Fans of weird films that are at the same time somehow close to life should not miss this insider tip. Especially the performance of Evan Rachel Wood is heartwarming. She seems like a foreign body in her own life, full of longing for warmth, but unable to accept it. A lanky dolt who was taught from an early age not to stand out – otherwise you can't steal unnoticed – and who is now looking for a way to be more than just an accomplice. This form of self-assertion is of course an integral part of the coming of age film. Rarely, however, has this been done in such an idiosyncratic and yet miraculously touching way
Check out my review for Kajillionaire (here)! 
---
6. "Shirley"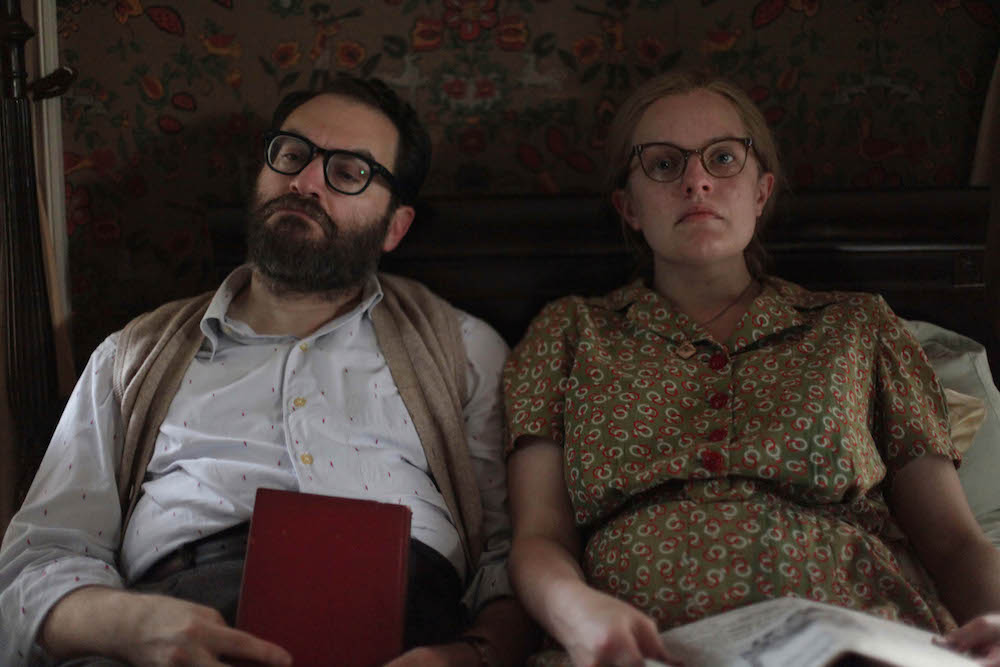 Cast: Elizabeth Moss, Michael Stuhlbarg, Logan Lerman, Odessa Young, Victoria Pedretti
Director: Josephine Decker
Plot: A famous horror writer finds inspiration for her next book after she and her husband take in a young couple.
Why it's great: "Shirley" is dreamlike, blends reality together with fiction and mixes drama with suspense. It almost feels like a dark fairytale, because it is completely hypnotizing, there is so much crammed into such a short of run time and oh my gosh is it visually beautiful. It often times feels like the mist in the morning that whirls up it's surroundings. It's a picture that is so good that you're connected even to the smallest detail. And believe me, this one will stay with you for a while.
---
5. "I'm Thinking Of Ending Things"
Cast: Jessie Buckley, Jesse Plemons, Toni Collette, David Thewlis
Director: Charlie Kaufman
Plot: Nothing is as it seems when a woman experiencing misgivings about her new boyfriend joins him on a road trip to meet his parents at their remote farm.
Why it's great: He's done it again. Charlie Kaufman proved once more that he is one of the most genius (you'll get that if you've seen the movie) screenwriters working today. Just admire him for the fact that you always identify with his chronically insecure narrators, while mastering blending reality and fiction together. A movie that you can watch over and over again and endlessly theorize about what it means and what it has to say. And these are my favourite kind of films to watch!
It's utterly fascinating and remarkable. And deservingly one of the best films of the year! The screenplay is just incredible. Treat yourself and watch it as soon as possible!
Check out Seans review for "I'm Thinking of Ending Things" (here)! 
---
4. "Nine Days"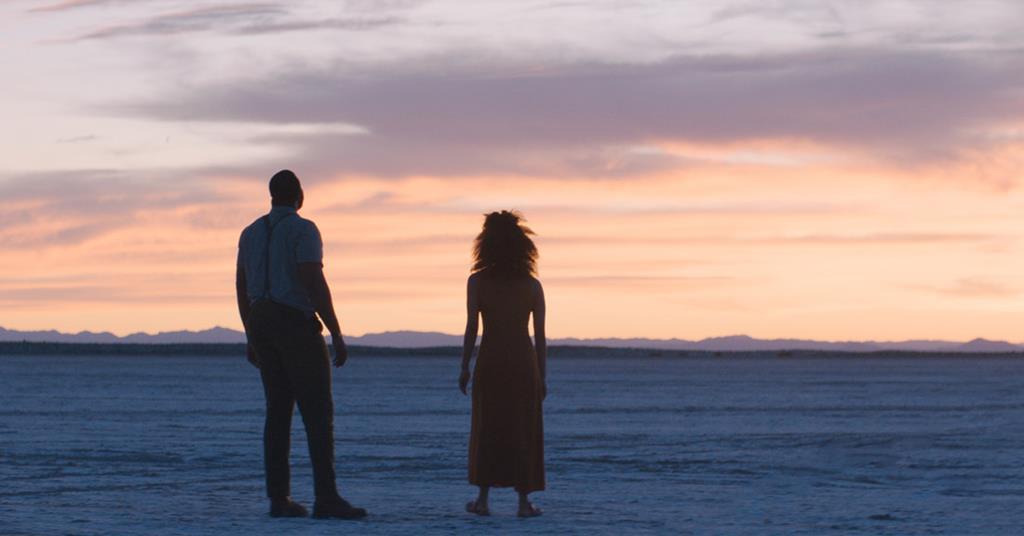 Cast: Winston Duke, Zazie Beetz, Bill Skarsgard, Benedict Wong
Director: Edson Oda
Plot: A reclusive man conducts a series of interviews with human souls for a chance to be born.
Why it's great:  When Winston Duke takes his notes while watching TV and guards the souls of the earth…
When Benedict Wong screams in joy…
When Tony Hale gets a longing for the sea and puts his feet in the water…
When Arianna Ortiz stretches out her arms while riding her bike and you can feel her freedom…
When Bill Skarsgard shows his stamina…
When Zazie Beetz touches your heart and makes you question your being…
When Winston Duke sees what life and humanity really means…
When you realize even after the credits roll that what you just saw is more than you could put into words and resists the heavy-handedness that its theme could easily provoke…
…this and much more proves that this film is something extraordinary. Indeed experimental, but a visual experience you may have never seen before. The result is not for everyone, but you can't deny that this is one of the most original concepts and most confident debuts you will ever come across. "Nine Days" hints at dread, quietly nurtures mirth, and flourishes in beauty-wafting through existence and the void in equal beguiling measure. A immersive picture, which is engendering a pathos on the part of the viewer to breathe in awe.
---
3. "Never Rarely Sometimes Always"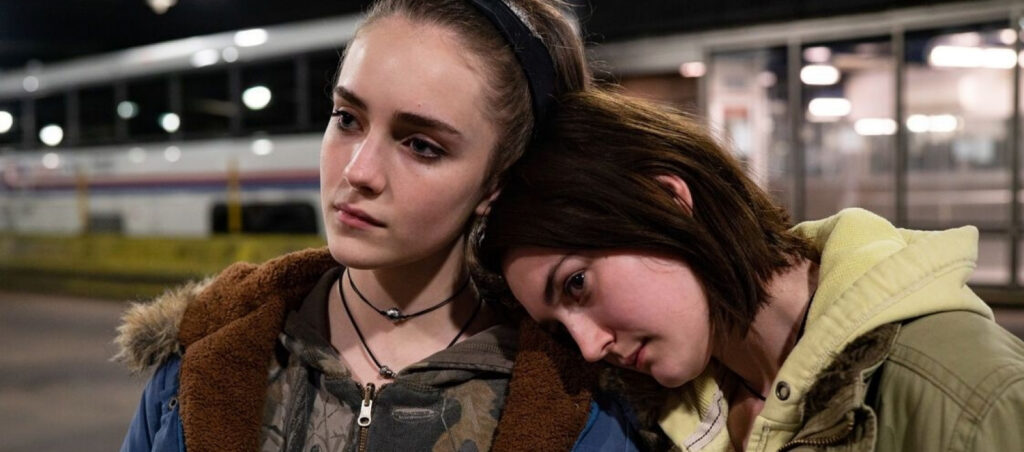 Cast: Sidney Flanigan, Talia Ryder
Director: Eliza Hittman
Plot: A pair of teenage girls in rural Pennsylvania travel to New York City to seek out medical help after an unintended pregnancy.
Why it's great: It's a very unique film where it's one that not much happens, but it gave a very realistic and beautiful portrayal of what it was tackling, and I found the characters to be very strong and well written. It says so much with, on the surface level, saying so little. I'm a sucker for character pieces, and I found this film to be very beautiful in its perspective of what it shows and how it shows it.
Eliza Hittmans way of telling a story is inspirational and she shows how many things you can say with just a camera and some actors. Having less can sometimes lead to something even more powerful. If a movie manages to hit me personally, but then even increases the need to create something artistic myself that is important, I know it's doing something right. As a creative person I value stories like this so much, because they mirror life as it really is without beautifying it.
Check out Joes review for "Never Rarely Sometimes Always" (here)! 
---
2. "Soul"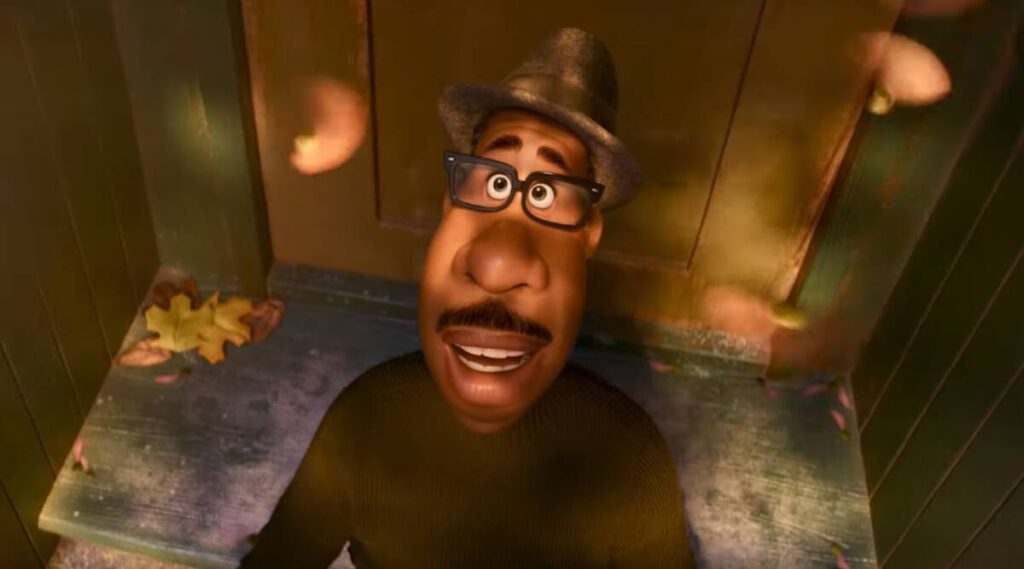 Cast: Jamie Foxx, Tina Fey
Director: Pete Docter
Plot: Joe Gardner is a middle school teacher with a love for jazz music. After a successful gig at the Half Note Club, he suddenly gets into an accident that separates his soul from his body and is transported to the You Seminar, a center in which souls develop and gain passions before being transported to a newborn child. Joe must enlist help from the other souls-in-training, like 22, a soul who has spent eons in the You Seminar, in order to get back to Earth.
Why it's great: Sometimes you're lucky enough to see films that have a lasting impact on you and make you wonder why they only now found a way into your life. You're so overwhelmed and surprised that they really exist and have such an effect on you that you embed them deep in your memory and, like a warm hug, never want to let go.
"Soul" is such a film – an experience, a revelation, a declaration of love for the things that really matter. The entire film lulled my senses and took me on a journey I want to repeat right away. A film so warm that its wonderful score and unique animations can only make you smile, and a story that shows you that even the very smallest things in life make it special. The film is like a motivational quote on a mug added to a great whole, and shows once again that animated films can show more than real-life adaptations.
"Soul" reminded me of the taste sequences in "Ratatouille" and works with perceptions, senses and sensations in an equally creative way – but here it's a whole 106 minutes that are balm for the soul and the most wonderful therapy you could wish for.
---
1. "Another Round (Druk)"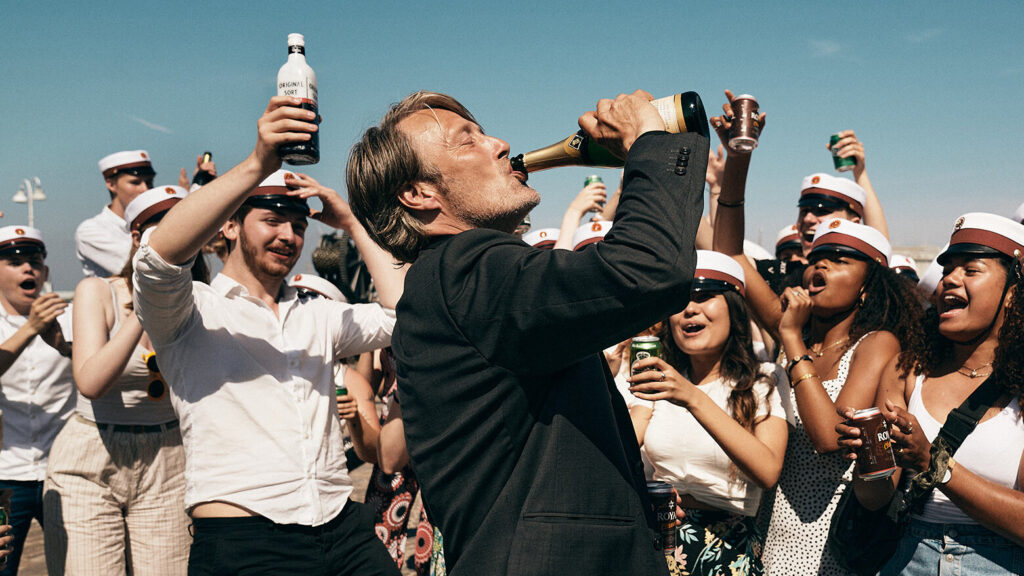 Cast: Mads Mikkelsen, Thomas Bo Larsen, Lars Ranthe, Magnus Milans
Director: Thomas Vinterberg
Plot: Four high school teachers launch a drinking experiment: upholding a constant low level of intoxication.
Why it's great:  "Another Round" is intoxicating. Vinterberg elevates what could have been a mope-fest with a magnificently defiant tone and a powerhouse performance from Mikkelsen. The film is a balanced and not-wholly-punitive take on one of our most socially acceptable addictions. Here's a film that's hilarious, preposterous, heart-breaking, and most importantly, self-aware. Cheers to that.
The final scene rounds out the entire film once again and procures the best movie moment from 2020 with its effect. If you weren't absolutely in love with the Danish tragicomedy before, you will be from the moment the credits roll at the latest.
Check out Martins review of "Another Round" (here)!