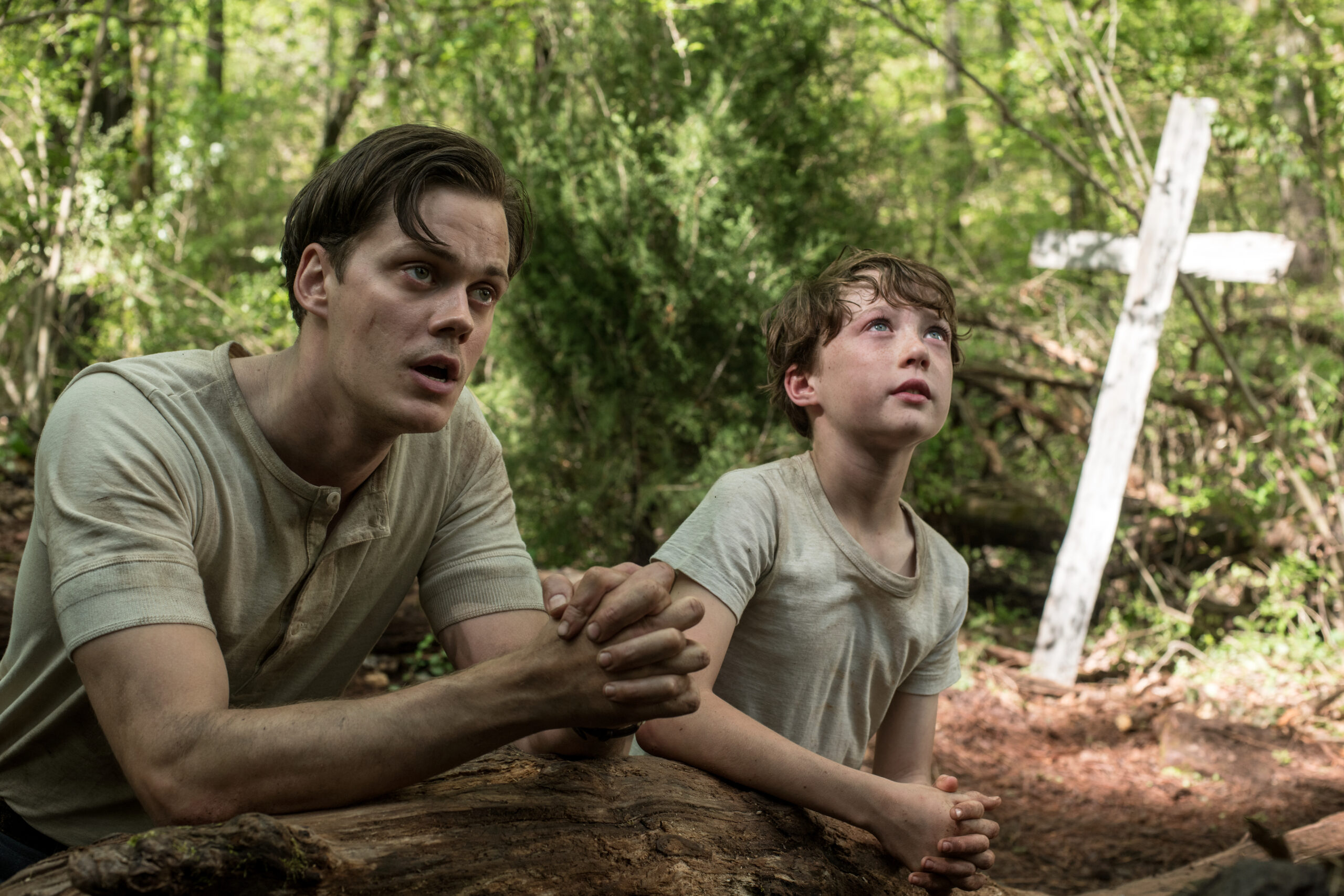 As the landscape of cinema is ever-evolving, filmmakers that look to challenge their audiences have less and less ability to find funding for large-scale projects. While directors like Christopher Nolan and Quentin Tarantino may have the resources to make their wild original projects, they only can do so with the backing of their studios that love the critical and commercial response they can generate. For small story-driven artists in this current era, one of the only companies that still allow these great and daring filmmakers a worldwide platform to showcase their films is Netflix. While there is plenty of subpar content from the production company / streaming service, their tenacity for bringing sizable budgets and resources to directors like Alfonso Cuaron, Martin Scorsese, Spike Lee, Noah Baumbach, Bong Joon-ho, and Mati Diop make them stand out exceptionally so in the indie film scene. One of these directors who have incredibly luckily given the assets to bring their vision to life is Antonio Campos.
Premiering his debut film "Afterschool" at the 2008 Cannes Film Festival, I didn't really start paying attention until I was lucky enough to see Campos' electrifying 2012 character study "Simon Killer". There was an incredible attention to detail in how Campos was able to use the camera to reveal the motivations of characters and information relevant to the story. I could tell that this was a director that had the ability to make something absolutely marvelous in the near-future. His fascinating character studies continued with his 2016 Sundance hit "Christine", a biographical film of the life of news reporter Christine Chubbuck, as she dealt with depression and professional frustrations whilst advancing her career. With two very impressive films in a row, it was clear just how much Campos could do with small-scale stories. When the time came to make an epic that spanned several stories and decades, Antonio Campos had the backing of Netflix to fulfill his complete vision, and he made a masterpiece.
What is so incredibly special about "The Devil All The Time" is its unwavering commitment to its tone. Many films that span across several intercutting storylines will become bloated and disjointed with its inconsistent presentation, but Campos is a master of atmosphere, and he is able to bring importance and purposeful filmmaking in every step of his execution. Based on the novel by Donald Ray Pollack (who narrates the film), the film follows Arvin, a young man who has been through incredible trauma, who becomes devoted to protecting who he loves as he encounters several menacing and evil characters. The absolutely extraordinary screenplay, co-written by Campos and his brother Paulo Campos, has an incredible ability to make you sympathize and care about so many of these wounded and broken people as they traverse a world of suffering.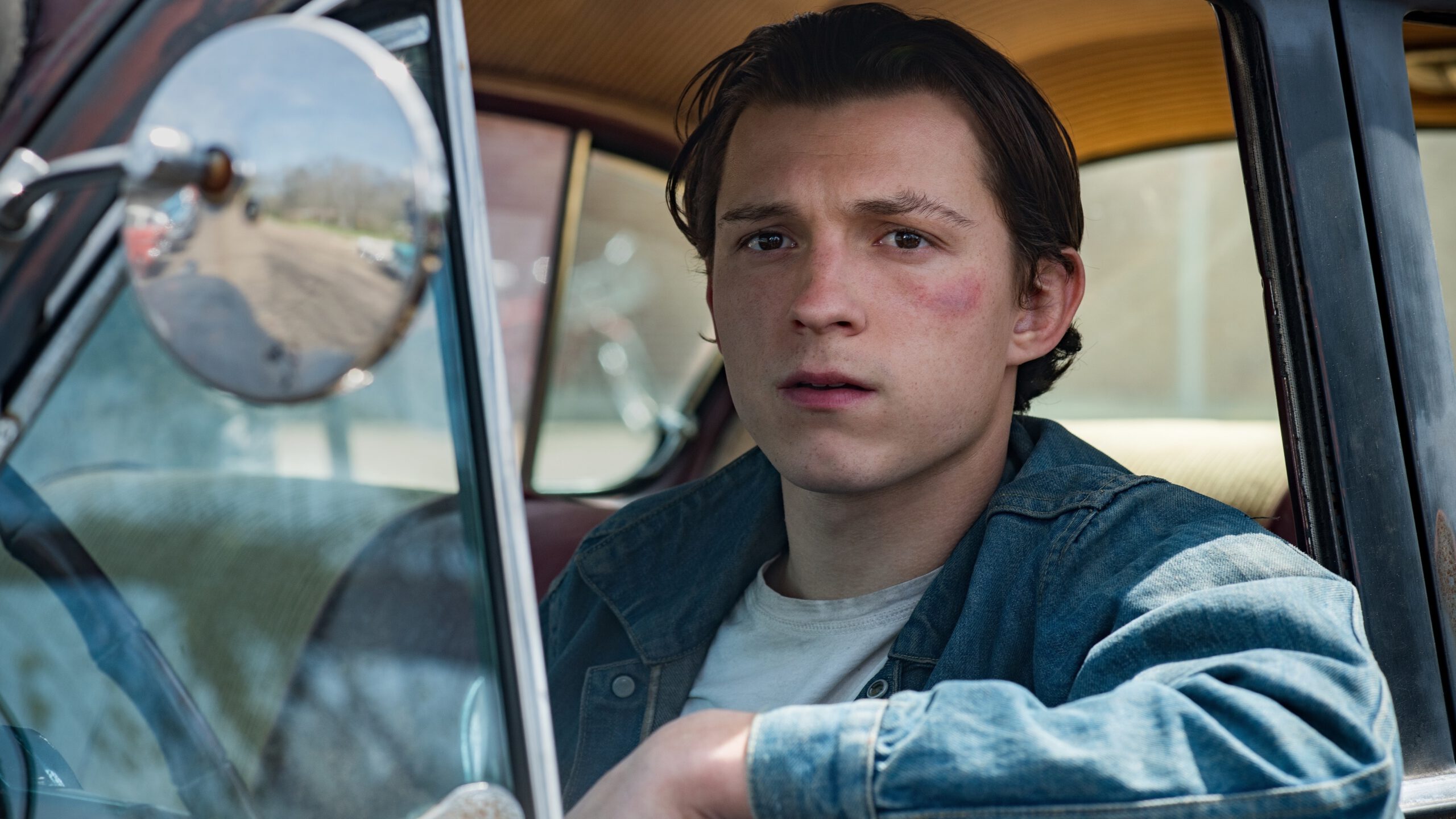 There are several incredibly violent sequences in the film, not allowing you to look away from the horror of the bloody carnage, but what makes them so much more brutal and visceral is how much they affect each character and how emotionally charged so many of them are. Nothing ever feels gratuitous or unnecessary, it all feels like it matters for the story being told. This is a film that is so unbelievably well-made in every conceivable way, and it raises the devastating and unforgettable script to an entirely new level. The directing in this film is just genius. Every camera movement has a purpose to the story, the blocking of the mise-en-scène is detailed and filled with small details to pick up on, the way every scene is structured towards the bigger picture and placed throughout is a joy to watch unfold, and the pacing makes this 139-minute epic feel like an hour had gone by.
Lol Crawley's cinematography is breathtaking, taking on an almost bruised color palette, reflecting the wounds in the characters being lensed. Shot on 35mm film (a rarity for Netflix original films), Campos and Lawley utilized the Arricam LT and ST cameras with Cooke S4 lenses. It was filmed on 3-perf Vision3 250D 5207 and Vision3 500T 5219 film stocks and finished at a 4K Digital Intermediate. The result is an absolutely gorgeous picture. The Cooke S4 lenses have an incredible warmth and clarity in skin tones and a second-to-none color reproduction, and they really help ground the film to have a vintage quality, with it taking place throughout the 1940s through the 1960s. The original score by Saunder Jurriaans and Danny Bensi is possibly my favorite technical element, with a bittersweet folk arrangement of somber pianos and strings offset with grisly guitar-plucking and fiddle. It feels like a living, breathing thing that surrounds the characters like a solemn fog in the air and refuses to let go. The pre-recorded period-accurate songs also add a lot to the tone and overall atmosphere and fit perfectly within the original music.
The production design is fittingly rustic and decayed, and really compliments the bruised color palette of the cinematography, as does the costume design. The dulled greys, muted blues, dark browns, and dusty whites of the clothes of the characters flawlessly fit each character, and speaking of characters, every performance is absolutely fantastic. This is career-best work from the vast majority of the actors, with Tom Holland giving his best performance ever and he should be up for serious Academy Award consideration. He showed a level of vulnerability matched with envious malice that was awe-inspiring, and I didn't see him as anything other than the character. Bill Skarsgård and Harry Melling were also notably fantastic, and Robert Pattinson was an absolute blast to watch. His character has an incredibly odd accent and demeanor, but Pattinson, as he always does, pulled it off without fault, and continues to show why he is one of the best actors of our generation.
This is not a film for everyone, and the brutal violence mixed with an incredibly ambitious narrative and unconventional presentation can turn a lot of viewers off, but the amazing filmmaking and writing behind this film makes it a must-see for anyone who can stomach its content and sprawling runtime. This is currently my second favorite film of this year, with "I'm Thinking of Ending Things" holding the top place. This is a brutally effective, emotionally draining magnum opus from one of the best voices in independent cinema today, and I can not wait for whatever Antonio Campos does next. Support this film and give it the time it deserves, so we can see more films like this being made.
"The Devil All The Time" is currently streaming worldwide on Netflix. Start your free trial here.