It's the best night of his life – Malcolm has just returned from the premiere of his first film, still overwhelmed by the encouragement and praise of his audience, but quickly has to find himself back in reality. His girlfriend Marie has perceived the events quite differently and confesses to him in all truth her view of things.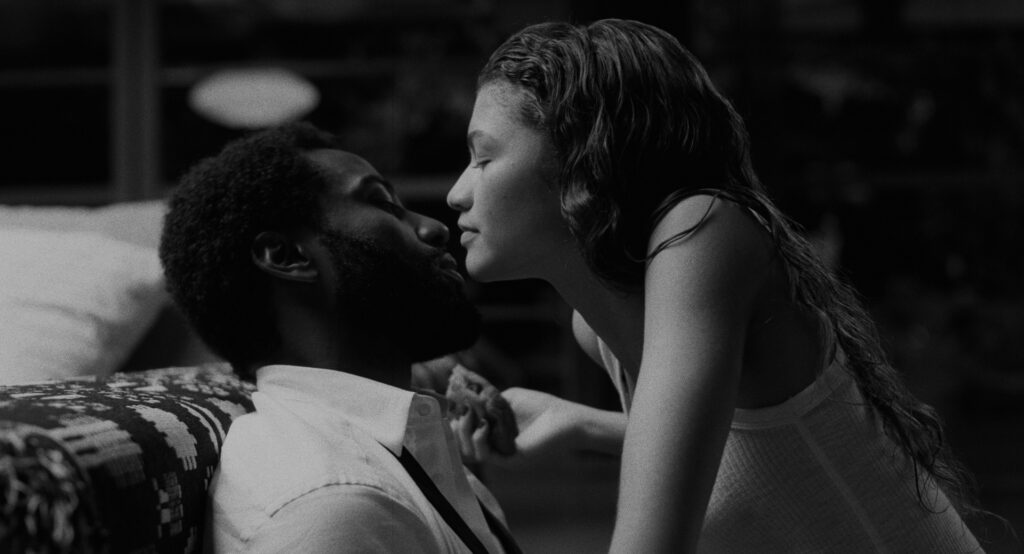 Over the course of 106 minutes, a conversation and an argument unfolds that is repeatedly revisited and not only questions the future of the couple, but also issues such as show business, criticism, authenticity and love. Do they really fit this well together or will they call quits after the end of the night?
And so the viewer finds himself in a tour de force of two brilliant young actors, whose characters are pulled into a whirlpool of incomprehension again and again. They suffer, and as an observer of the situation, so does one. And so it is probably only at the end of the third act, which stands out somewhat from the brilliant first two, that one can exhale and finally find peace.
However, I'm also aware that this film isn't for everyone – those who can't handle dialogue-heavy movies that come from a pitch perfect look that resembles a perfume commercial should keep their hands off "Malcolm & Marie". And also those who can't deal with critical thinking towards the film industry but instead feel quickly attacked by other opinions.
The profession of film criticism, which Malcolm so despises and yet whose judgment means so much to him, takes a similar approach: Works are observed and then commented upon with personal coloration. And just as Malcolm takes offense at film criticism (and in an upset mood simply reads over the positive remarks), Marie takes offense at Malcolm's behavior at the premiere, at parts of his film, and at his failure to recognize obvious parallels. The only difference is that Marie only reveals the reasons for her annoyance in spurts, while Malcolm trumpets everything that comes to his mind immediately. If you add up all the scenes in "Malcolm & Marie" that deal with Malcolm mocking the critics in some way, you come up with just twenty minutes. Twenty minutes in a 106-minute film – the priorities are obviously elsewhere.