2019 was a cataclysmic wave of masterpieces in the film world. More great films were released last year than other years combined, and there were some very important landmark achievements that were celebrated. "Parasite" is the first foreign-language film to win Best Picture, there were more female-directed films than any other year in history, "Avengers: Endgame" overtook "Avatar" as the highest-grossing film of all time, and "Joker" was the first R-rated film to join the $1 billion club at the box office. Films like "The Lighthouse", "Portrait of a Lady on Fire", "Little Women", "Marriage Story", "Midsommar", and "Uncut Gems" rank among the best films of the year, but in the sea of the tens of brilliant cinematic experiences, many extraordinary films were forgotten.
This is a retrospective on seven films that went under the radar in 2019, and what makes each one special and fantastic in their own way. I will be discussing them in ascending order of my personal preference, with the last being my favorite.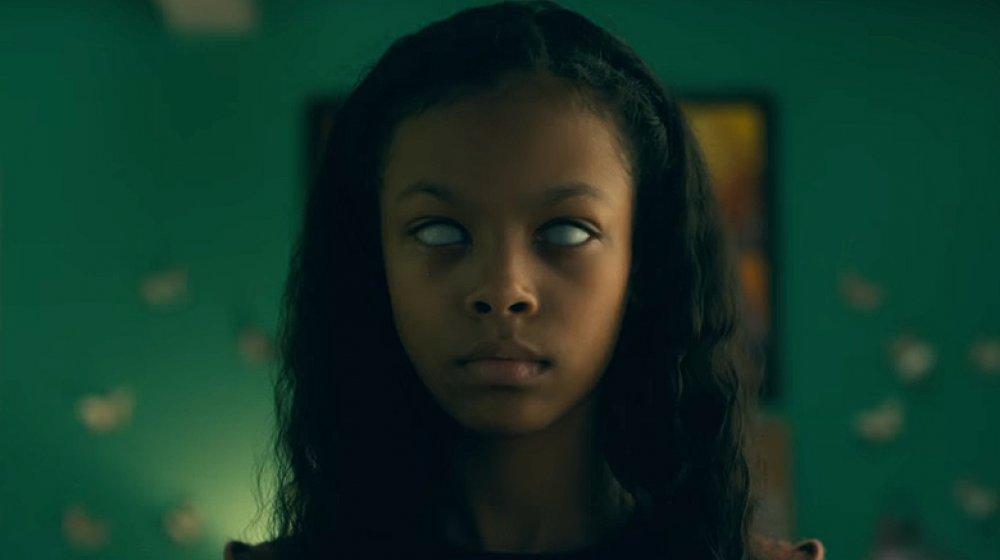 Starting is the director's cut of "Doctor Sleep", directed by Mike Flanagan. This is a sequel to arguably the greatest horror film of all time, "The Shining". This film functions as both a love letter and continuation of that original film, as well as an adaptation of Stephen King's sequel novel. While the theatrical version is decent, the director's cut of the film is like an entirely new experience in the best way possible. Flanagan is a master of directing horror, and Michael Fimognari's breathtaking cinematography really cements the foreboding tone.
The musical score sounds like the heartbeat of the Overlook Hotel, progressively becoming more aggressive and guttural as the film inches towards its finale. Kyleigh Curran gives one of the most impressive child performances in recent memory, and Ewan McGregor's painfully realistic depiction of alcoholism and trauma is emotionally profound. This isn't a film that reaches the same height as its predecessor, but expecting that would be pretty impossible for a Kubrick film. This is a disturbing and very impactful horror film that has cult classic written all over it.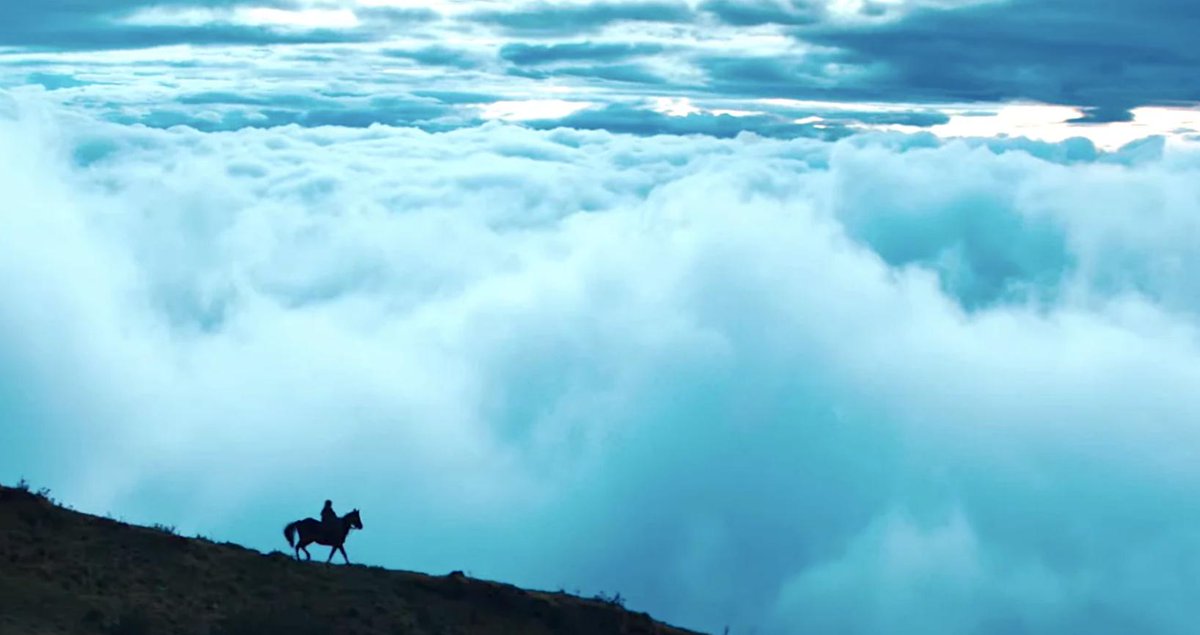 "Monos", directed by Alejandro Landes, is an incredibly otherworldly and surreal Argentian thriller. It follows eight kids with guns and a milk cow watching over a hostage on a mountaintop. The tone is incredibly well-presented, and the absolutely incredible musical score from experimental composing genius Mica Levi adds an extra layer of cinematic intoxication. The vivid and gorgeous vistas and landscapes contrast perfectly with the darkly humorous and skin-crawling storytelling, and there is some phenomenal filmmaking happening throughout in terms of cinematography, practical stunts and visual effects work. Moisés Arias (Rico in "Hannah Montana") is absolutely unhinged and terrifying here as well. This is just a fantastic piece of cinema that has substance and style intertwined flawlessly.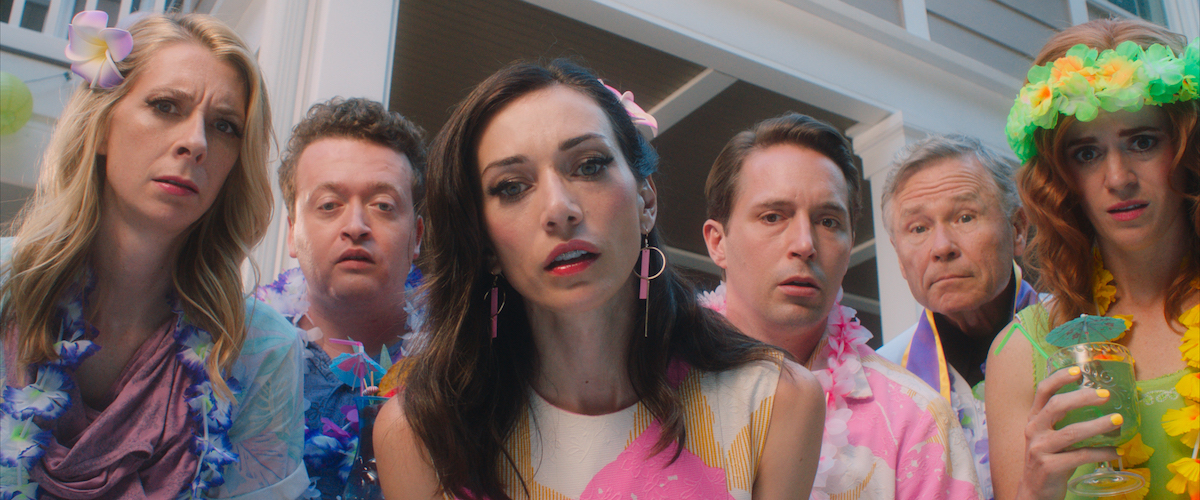 "Greener Grass", written, directed, produced, and starring Jocelyn DeBoer and Dawn Luebbe, is, without exaggeration, the most hysterical comedy I have seen in years. The only way to properly describe this film is to tell you that this is what would happen if aliens tried to make a film about humans. This is one of the most bizarre, audacious, uncomfortable, and absurd films I have ever seen. Every character wears braces, they all drive golf carts, and it seems to be set in an alternate universe where every single person acts like a creature from a space vortex. There are few films where genuinely there is not a single joke that doesn't land, and this is one of them. For a 95-minute film, I laughed more than a couple times every minute.
The shocking thing about "Greener Grass" is just how well-made it is. It is the energy of an Adult Swim sketch turned up to the nth degree on steroids, paired with meticulous perfectionist filmmaking. Every single set and costume is wild and bizarre, the musical score is fantastic, the purposeful camera zooms and sickeningly candy-colored palette add so much to the comedy, and the commentary on suburbia and identity is so deeply layered that it demands multiple rewatches. The comedic timing in the performances is just pitch-perfect, and the unpredictable nature makes every scene more deranged than the last. This is a film that achieves everything it sets out to do and more.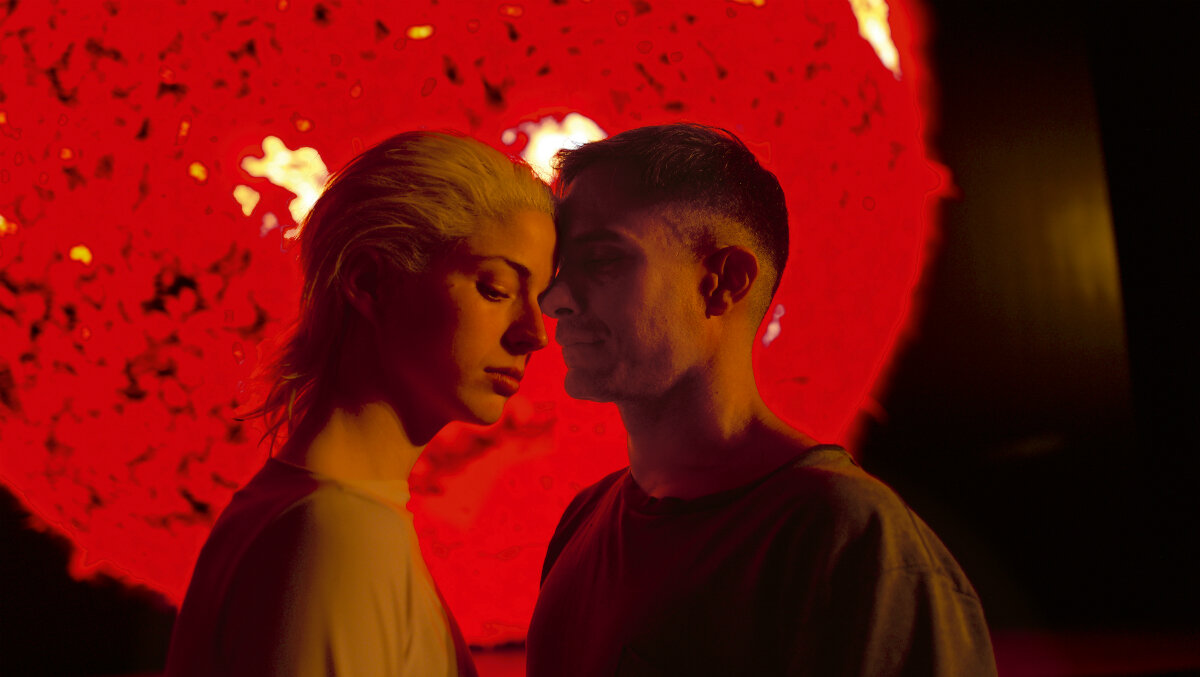 "Ema", directed by Pablo Larraín, is a twisted and immaculate film that is electrifying in every way. To prevent anything from being spoiled, the simplest way to describe this film is it follows a dancer who attempts to get back her adopted son after she returned him to the adoption agency. This is an absolutely insane film, and no major American film studio would ever have the guts to release a film as morally bankrupt as this. This film is an assault on the senses, from its vivid, trippy lighting and phenomenal visuals, the pulsating reggaeton soundtrack, and the wild and incredibly impressive dance choreography. It's extremely well-written, the main performance from Mariana Di Girólamo is one of the absolute best of the year, and it has my favorite opening scene of 2019. This is just potent and unfiltered artistic madness.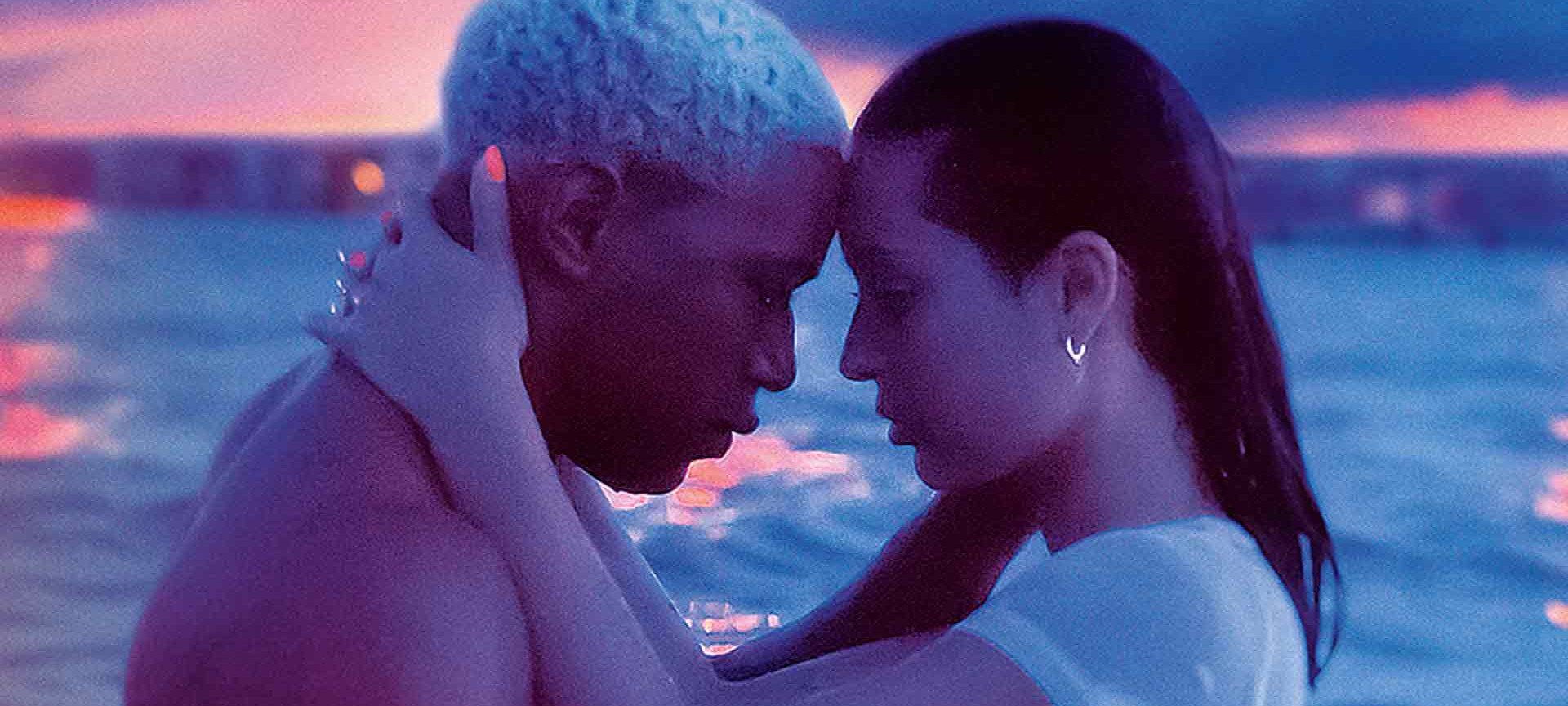 "Waves", directed by Trey Edward Schults, is a film that has two distinct halves that both focus on young couples navigating love, but it's so much more than just that. It also is an operatic musical, a gut-wrenching character study of a young boy being pushed to be too perfect, and it's a film about familial pain and regret. When I saw this at its world premiere at the 2019 Toronto International Film Festival, I genuinely thought it was going to sweep the Oscar nominations. The cinematography is mind-blowing, every performance is outstanding, and the screenplay and directing are so deeply meticulous and well-executed.
The original score by Trent Reznor and Atticus Ross matched with the absolutely fantastic soundtrack of pre-recorded music that is written into each scene is pure ecstasy. The emotional heights it hits are so incredibly impactful, and this is the kind of a film that someone sees and it instantly becomes their new favorite film. This may be the most egregious snub at the Academy Awards from last year, and with so few people of color nominated in the acting categories, it is baffling that none of these actors received nominations or wins for their phenomenal performances. This is a mesmerizing cinematic achievement that deserves to be seen on the largest screen with the best sound possible.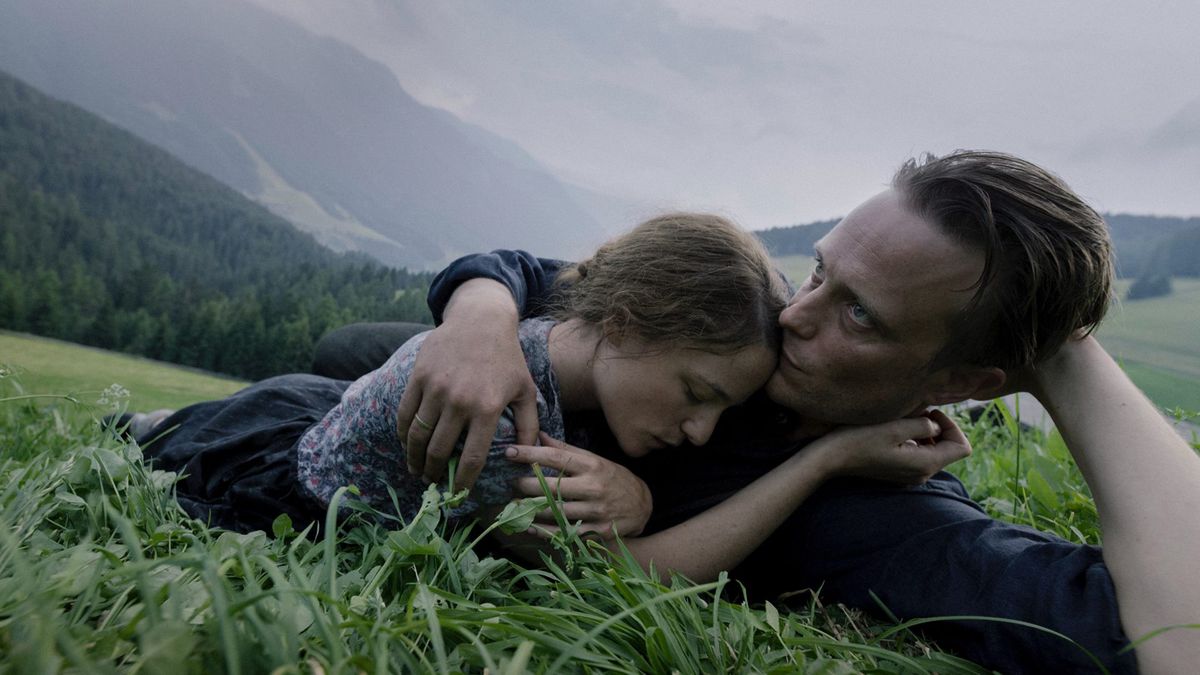 "A Hidden Life", directed by Terrence Malick, follows an Austrian farmer who refuses to fight for the Nazis in World War II. Malick is the definition of a master filmmaker to me, him having directed my favorite film of all time, "The Tree of Life". This isn't on that level, but it's another extraordinarily beautiful and dreamlike film with masterful performances and cinematography that is so visually stunning it makes you cry tears of joy. This is probably the most emotional film I saw in the last 2 years, and just like "The Tree of Life", there are entire scenes that are as close to a spiritual out-of-body experience as a film can get. Completed with a career-best score from James Newton Howard, this is movie magic at its most poetic.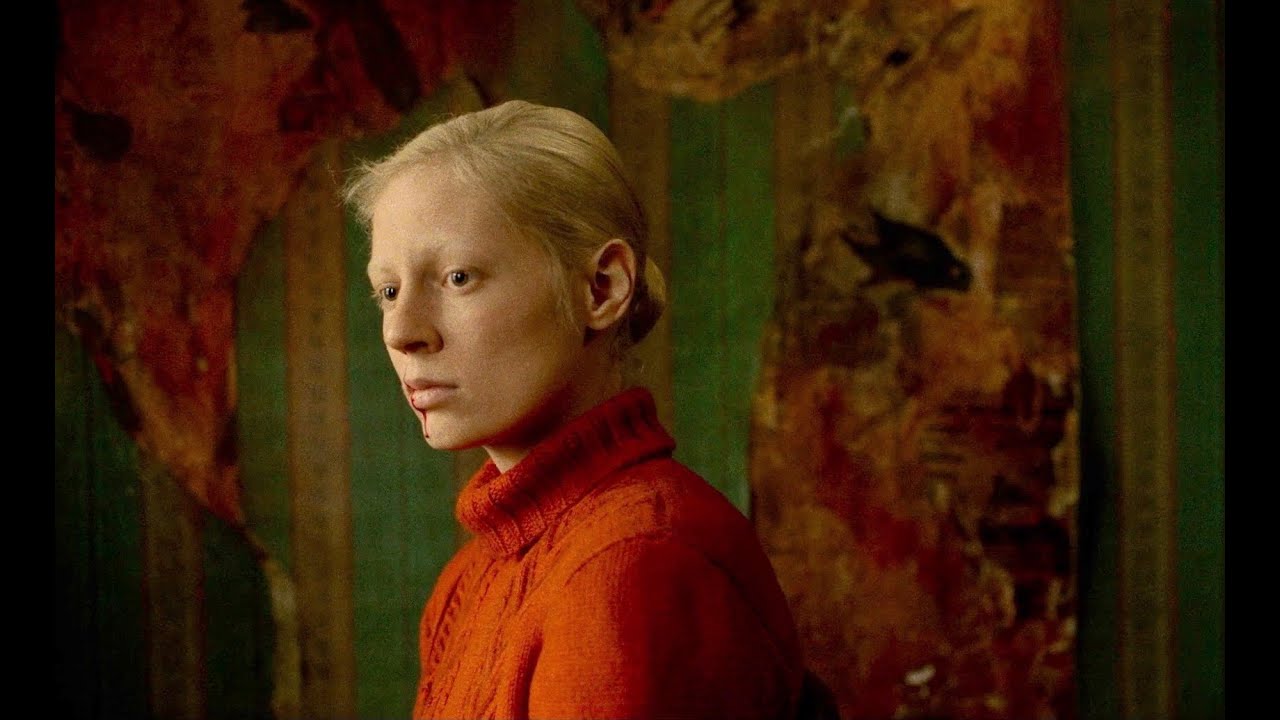 Lastly, we have "Beanpole", directed by Kantemir Balagov. This is perhaps the most surprised I've ever been watching a film ever. This was one of the absolute last films I saw in 2019, I had not a single clue what it was about or seen any reviews, and the only reason I was seeing it was because of its Best Director win in the Un Certain Regard section of the 2019 Cannes Film Festival. Saying anything would spoil its plot, but the film takes place the autumn after World War II in a Leningrad hospital. This is one of the most heartwrenching and brutally realistic films I've seen in my entire life. This horrifyingly bleak atmosphere of complete hopelessness permeates the film so painfully, and every aspect of filmmaking reflects that in such a way that makes it almost hurt to watch.
Viktoria Miroshnichenko and Vasilisa Perelygina both gave two of the absolute best performances of the entire decade, despite this being their acting debuts. Both bring such emotionally vulnerable performances to life. It's so incredibly impressive for a 28-year-old to make an extraordinarily well-written film with a maturity that rivals that of the final films of elderly auteurs. It also has one of the most distinctive uses of cinematography, costuming, and set design I've seen in a long time. It's uncompromising, incredibly disturbing, and nothing short of absolute genius. This was an instant favorite of mine after I saw it, and despite its incredibly slow pacing that will turn most off, it deserves to be seen and discussed for decades to come.
"Doctor Sleep: Director's Cut" is available on HBO MAX. Start your free trial here.
"Monos & "Greener Grass" are available on HULU. Start your free trial here.
"Beanpole" is available on MUBI. Start your free trial here.
The other films are available to rent or buy everywhere now.