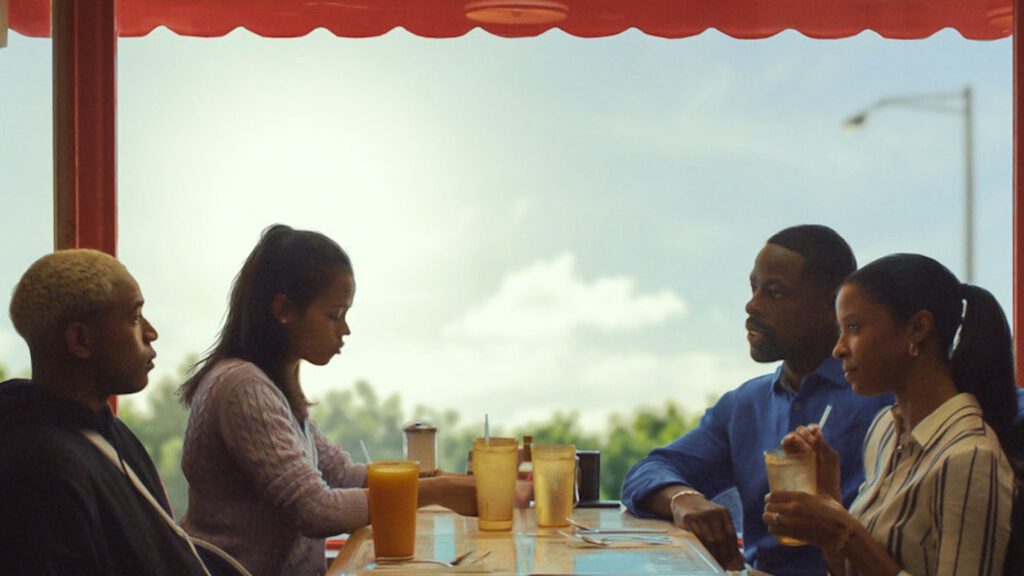 Few independent filmmakers of the last several years have had as interesting of a short-spanned career thus far as Trey Edward Shults. Starting off in the early 2010s as an intern and production assistant on Terrence Malick's films "The Tree of Life", "Voyage of Time" and "Song to Song", Shults steadily created short films with his aunt, Krisha Fairchild. In 2014, he released "Krisha", a short film starring Fairchild and multiple family members including himself, that was shortened from a much longer runtime due to Shults finding the results inadequate. He then transformed this short film into a Kickstarter-backed feature film, shot for $ 30,000 in nine days with the same cast and crew as the original short,winning the two top prizes for narrative feature and garnering widespread critical acclaim. The film later screened at Cannes Film Festival, London Film Festival, and AFI Fest, and was picked up by and distributed by A24 in 2016.
"Krisha" is not just an amazing directorial debut, but an absolutely masterful character study of a recovering addict estranged from her family. For the incredibly small budget, it is simply awe-inspiring just how professionally well-done and meticulous the cinematography, soundtrack, performances, and editing are. It is the mark of a brilliant filmmaker, and that only becomes more apparent with Trey Edward Shults' sophomore feature, "It Comes at Night".A contained family drama with the backdrop of a mysterious post-apocalyptic wasteland ridden with a highly contagious disease, Shults continues to do so much with so little, making a film with an estimated production budget of $ 3 million that feels so much more expansive and large-scale because of the masterful visuals and the flawless communication of tone and atmosphere.
Not only was his performance amazing in "It Comes at Night", but Trey and Kelvin created such a wonderful partnership that would transition seamlessly into the third feature film of his career. The screenplay Shults wrote for "Waves" was written for Kelvin Harrison Jr. as the lead, transforming the character around personal experiences of his life. His experience with sports, familial tensions, racial inequality, and coming-of-age would lay the groundwork for what would become one of the most ambitious and masterfully presented films of the last several years.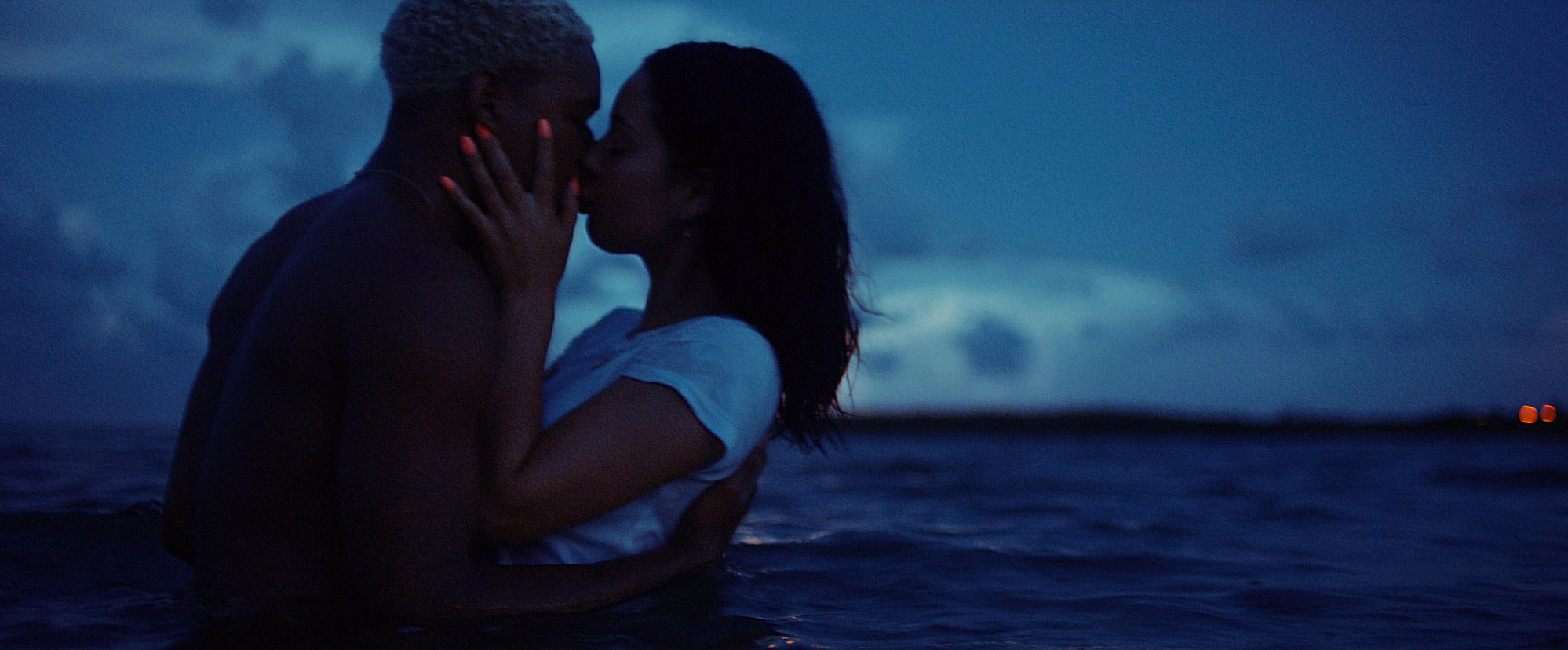 "Waves" is one of the most immersive films I have ever seen. The way the film is split into two distinct halves gives Shults the ability to run the entire gamut of emotions, adding an incredibly ethereal and unique quality to such a grounded story. This is almost a kind of musical in a way, using music as a form of poetic throughline of each story, with a nearly constant soundtrack comprised of Kendrick Lamar, A $ AP Rocky, Frank Ocean, Kanye West, Tyler the Creator, Tame Impala , HER, Amy Winehouse, Kid Cudi, Animal Collective, Chance the Rapper, Alabama Shakes, SZA, Radiohead, and many more artists.The first half of the film follows Tyler, an African-American teenager with a domineering father who is slowly pushed to the breaking point under extreme pressure, as he navigates his romantic relationship with his girlfriend Alexis.
There is a persistent unnerving energy that becomes more and more uncomfortable throughout this portion of the film, until we are forced to experience some brutal physical moments that can only be described as guttural. The visceral originally composed accompanying score by Trent Reznor and Atticus Ross only deepens the impact of this, as does the incredibly purposeful use of changing aspect ratios. The film opens at a 1.85: 1 full-screen presentation, only to change the image to a 2.35: 1 wide-screen anamorphic field-of-view, and from there it slowly becomes more and more squeezed as Tyler is breaking under all of the emotional and physical pressure he is under. It is one of the most creative uses of framing I have seen in a film in a long time.The film changes tone and rhythm quite drastically at the beginning of the second half of the film,
The second half follows Tyler's sister, Emily, as she comes to terms with the aftermath of the first half from her perspective, and how she begins to blossom a romantic relationship with Luke. While the first half oversees the deconstruction of a relationship, the second half oversees the blossoming of a new one. Similar to the first half but in reverse, the aspect ratio starts at a 4×3 ratio and slowly opens up to full-screen. Both halves of the film take on the quality and personality of the main character in the visuals, the music, and the pacing, which makes the film feel like a living, breathing entity.It is not something I can say I have ever seen before in a film, and with a budget of $ 6 million, it is rare to see something so ambitious to be created in such a small-scale production.

To really delve into what makes this film so amazing, it really is in the presentation. Every single moment of the film is directed with a level of perfectionism and careful planning that would make Stanley Kubrick blush. The cinematography by Drew Daniels is absolutely mind-blowing, with gorgeous color correction, masterful long takes, some of the most creative and brain-bending camerawork in film history, and nothing but perfect framing throughout. Shot on the Arri Alexa Mini with Panavision Primo, Panavision SLZ11, Panavision Ultra Speed, and Panavision Ultra Speed ​​Z-Series MKII lenses in 3.2K ProRes 4444XQ for the spherical portions of the film, and with Panavision C-, D- and E- Series anamorphic lenses in 2.8K ProRes Anamorphic 4444XQ for the widescreen portions of the film.
The six central performances that make up the main ensemble of "Waves" are the best performances for each of these actors' respective careers. Kelvin Harrison Jr. makes Tyler such an empathetic and likeable character as he deals with so much hardship and pressure, Sterling K. Brown makes Ronald somehow domineering and brute, while also showing the heartbroken and empathic side of himself, and he truly makes this man a fully-formed person. Taylor Russell and Lucas Hedges have amazing chemistry and both have absolute standout moments that should have put them up for Oscar nominations, Renée Elise Goldsberry as Catherine gives a heartbreaking performance of a grieving mother, and Alexa Demie gives her all and proves just how well she can handle dramatic material. I have already gushed endlessly about it,
"Waves" isn't an easy watch, but the heartwrenching and stressful chaos of the first half combined with the serene and emotionally cathartic second half makes for an unforgettable experience that is challenging, awe-inspiring, and downright extraordinary. I've shown this film to many friends of mine, and for some of them, it's now their favorite film of all time. It is a film that gives you an immersive and visceral experience few filmmakers can ever give you. Trey Edward Shults is quite honestly a genius of his craft, and with three masterclasses in filmmaking under his belt, whatever he makes next is bound to blow us all away.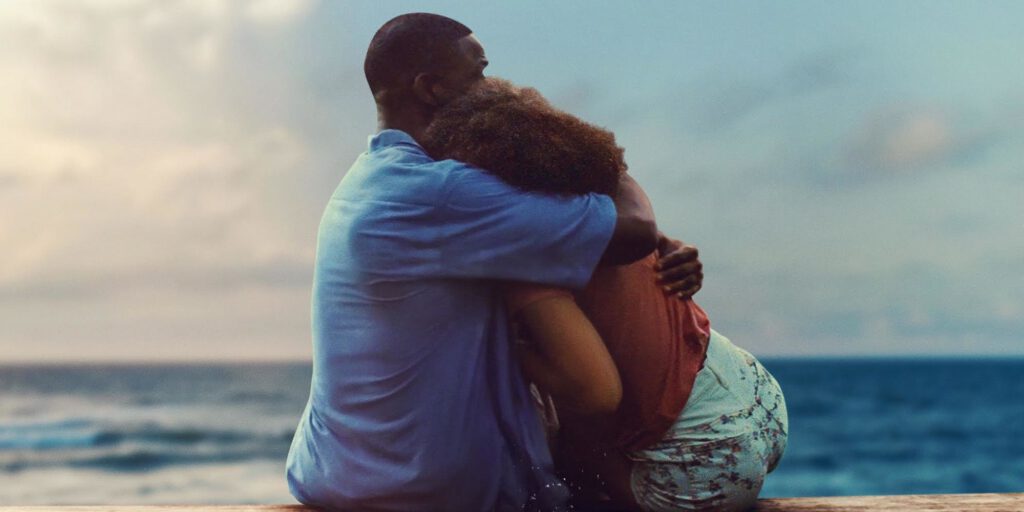 "Waves" is available to rent or buy on Amazon here , and is also available to stream on SHOWTIME. Start your 30-day free trial here .