The release of Celine Sciamma's "Portrait of a Lady on Fire" on Criterion Collection on June 23 has spurred an interest in the film that had been missed by some audiences. It is stunningly sad work – a tale of longing, beauty, and memory set amongst the portraiture of a desolate and difficult world.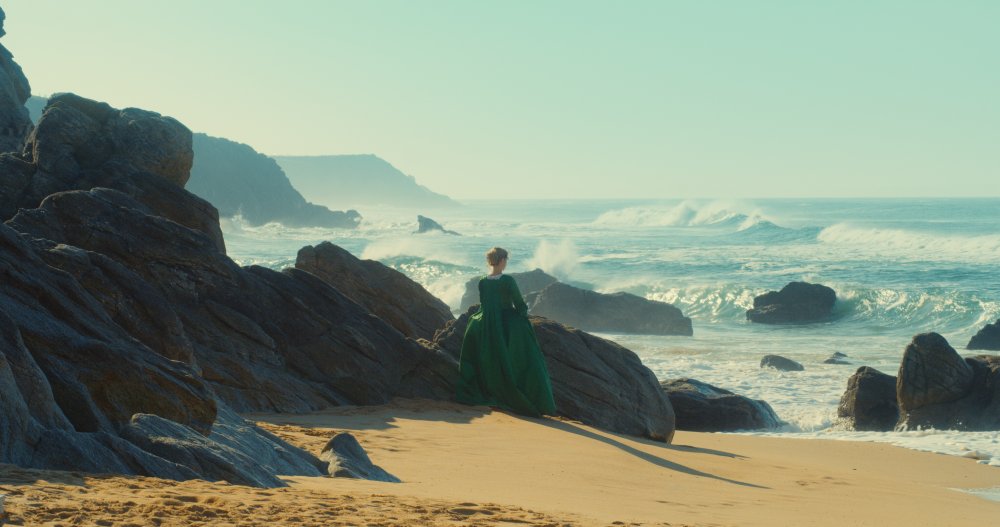 Amongst the furiously crashing waves, blustery climate, and domineering jagged cliffs of Brittany lies something truly delicate and tender. The majesty of it all saturates the screen – the soft ambient light and warm colors contrasted against the blue sea and white cliffs. It is a modern miracle, a digital portrait, and still, at its heart, we can find a sparkling visual representation of late eighteenth-century France. This poignant picture, written and directed by the brilliant Celine Sciamma, not only provides insight into the infinite tragedy of fleeting love, it deftly displays how art can capture the most delicate intricacies of the human experience, perhaps, even more accurately than life itself. Art preserves what life erodes, therefore Portrait of a Lady on Fire beckons the question, is it better to have loved and let go – keeping that unbridled passion sacred and eternal – or to let that love corrode? Our characters turn to Orpheus for their answer.
The Greek legend of Orpheus, who plunges into the depths of Hell in search of his lover Eurydice, tells of a man who is willing to risk everything for the love of his life. He strikes a deal with Hades – Orpheus and his beloved can return to the human world together as long as he does not look upon her before they reach the surface. About to break the threshold, Orpheus turns and gazes upon Eurydice and in turn, she is whisked away from him forever.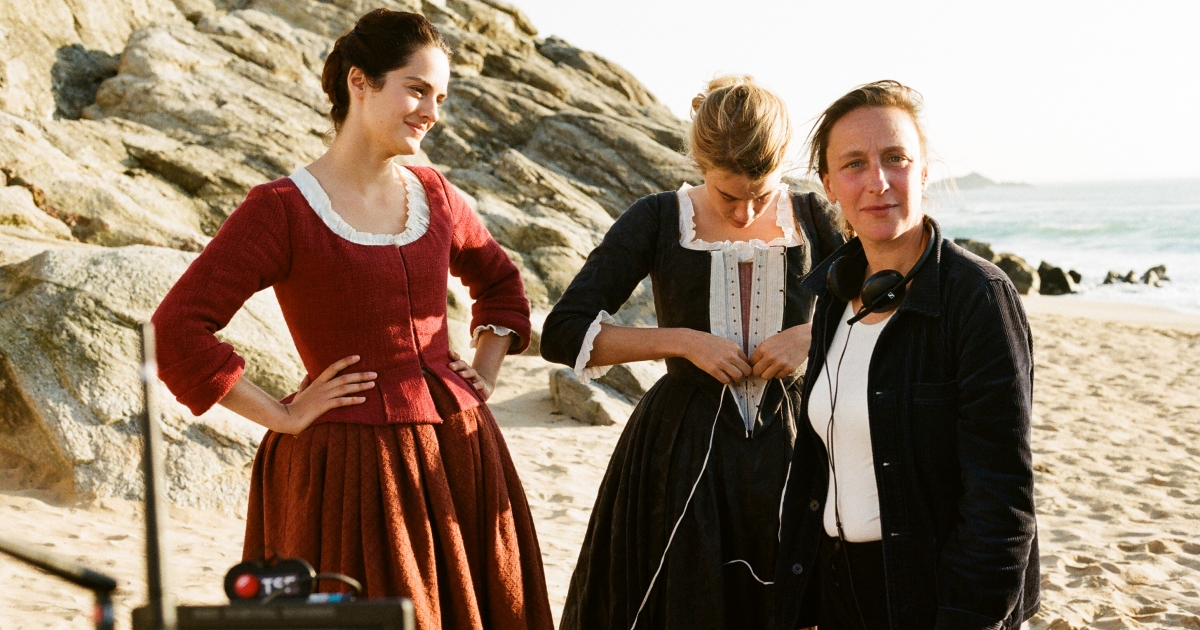 In the middle of Sciamma's film, the three main characters sit around a candle-lit table one evening and ponder on why exactly he chose this course of action. Sophie (Luana Bajrami), the young servant indebted to the estate, is visibly perturbed by the happenings of this tale, while Heloise (Adele Haenel), the younger daughter of a distant mother, replies that he simply could not resist but to gaze upon his lover. Marianne (Noemie Merlant), the wistful painter whose perspective guides us through the film, astutely notes that Orpheus was in total control. He "doesn't make the lover's choice but the poet's" in choosing the memory of his lover over Eurydice herself.
Orpheus has yet to venture from our story, either. After most of the events of the film take place, we see Marianne submitting one of her paintings to a gallery, forced to do so under her father's name, to which she observes the reactions of the onlookers. The subject of the painting was Orpheus and Eurydice's final farewell, for obvious reasons. Orpheus's choice of remembering their love at its heights was a conscious one, as he did not want to see it wither and wilt into something wholly unrecognizable. The characters of Sciamma's ode to yearning embrace their respective realities, in a society that severely restricts women they must keep their true feelings under the veil of secrecy. Upon the film's conclusion, however, it becomes abundantly clear that even though these emotions remain hidden, their existence need not be denied.
The story is a tale of two people who were brought together and then remade by the injustices of an oppressive society. Marianne travels to Brittany, amongst the treacherous waves, in an attempt to paint Heloise upon her mother's request. Heloise is the last living child of her affluent family and has been recalled from the convent where she had lived for many years to wed. She is slated to marry a wealthy man from Milan and in order to do so he has requested her portrait. The kink in the works is that Marianne's subject must be so unwittingly, as Heloise is in full rebellion – what little she can do. She refuses to pose due to her unwillingness to marry a person she doesn't love – or know for that matter. The next two weeks see the two form a significant bond that propels them through a torrid trip of love and loss, life and death, and all the subtleties found along the labyrinthine road that joins the two.
The lovelorn odyssey is well-rounded, yet at its core possesses a ravishing visual aura that inundates the viewer with a feast for the senses. It is impossible to sit through this film and not simply marvel at every frame as if the natural beauty had not soaked in a range of lustrous pastel colors such as rich and oily paints upon a blank and bare canvas. Music rarely overpowers the visuals in Portrait of a Lady on Fire, yet as the credits hit and the music swells throughout the last five or so minutes the sensation simply pours out. The camera gazes at Heloise from the side, in a moment of deliberate unconsciousness or ignorant bliss, and in doing so the emotion radiates. It had been pent up from frustration and rage for the better part of two hours, in reality probably years, until the levees break, and the deluge flows forth.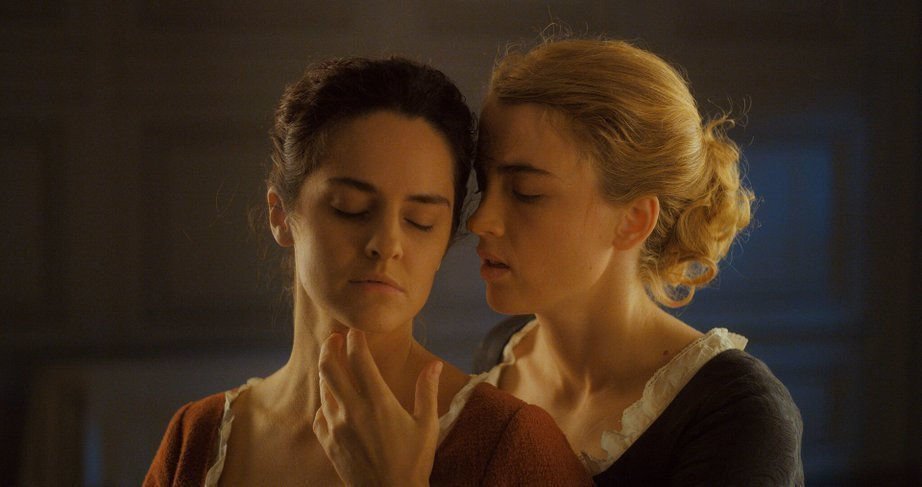 The greatest feat a film can boast is to make us stare upon the fictional people that we have known for the length of a few hours, at most, and force us to ponder. We fear for their safety, hope for their happiness, and place our hearts with theirs in times of devastation and loneliness. Portrait of a Lady on Fire allows us to accept the harsh realities of a cruel world while still forcing us to search for better, to retain a sense of hope as minuscule as it might be. That is because the world is only as wicked as you make it. With acceptance, we can embrace the unadulterated joy that life possesses, which is most clearly substantiated in the form of art, and with this understanding, we learn how to let go. It does not change the power or length of the pain that yearning brings upon, as is the fleeting nature of the human condition. It simply ensures that we can live with it and never forget it.
Portrait of a Lady on Fire is a delicately flowing stream of a film that slowly soothes you, as if by a lullaby, until the full brimming blaze of emotion dashes across the screen and ignites it. The viewer is inundated with a cornucopia of emotion, some of which can be identified and others that cannot. In many moments the incandescence of it all is translated, as the characters begin to embrace one another over a few rousing days. Fire resembles emotion – both are defiant and ungovernable – thus a lady on fire obfuscates the precepts of a stifling society. Coalescence to it might be simpler, yet the emotion that drove such desire can never be quelled.