If you find yourself thumbing through your streaming services and saying "I've seen that" over and over again, we've got you covered. From time to time our writers are going to recommend some hidden gems and films that mabye didn't hit big when they were initinally released, but are well worth watching regardless. I focused on indie flicks from all different genres today, who all have one thing in common: they're all very, very good. Maybe you find something for yourself that you have never heard or seen before.
Water Lilies – Céline Sciamma (2007)
(Available on the Criterion Channel)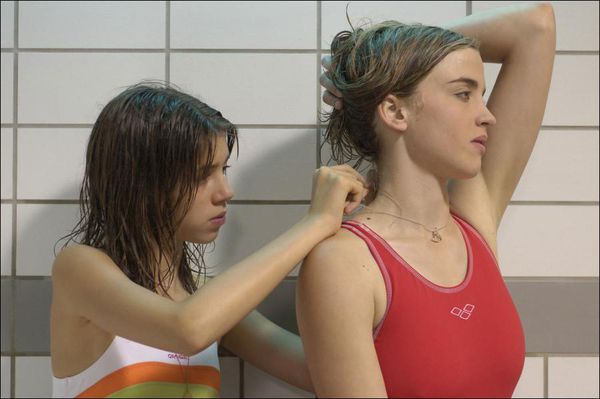 If you loved 2019's "Portrait of a Lady on Fire" (click here to read our review), be sure to check out Céline Sciamma's 2007's lesbian expoloration "Water Lilies". On board also the leading lady of "Portrait of a Lady on Fire" Adèle Haenel, who was nominated for the Newcomer Caesar at age 18.
At the centre of the plot is fifteen-year-old Marie (Pauline Acquart), a quiet, inconspicuous girl whose only friend is the infantile moron Anne (Louise Blachère). During a school performance of the synchronized swimming team, Marie falls in love with Floriane (Adèle Haenel), the star of the team. When Marie, after a few teething troubles, manages to make friends with the unapproachable girl, but is initially only taken advantage of by her, a strange friendship develops between the two of them, which is always determined by erotic tension. In Floriane's rubbish, Marie searches for relics onto which she can project her longing, and at the same time is unable to confess her love to her friend. The latter is more occupied with the swimmer François (Warren Jacquin) anyway.
When first love is spoken of, it usually refers to a positive rite of passage into a new world. "Water Lilies" disenchants this romantically transfigured myth and shows first love as what it can be: a complicated and painful experience. For Sciamma, youth is above all a state of melancholy and of being overwhelmed by one's own emotions. But the staging in Water Lilies is by no means as sobering as this insight. With ethereal guitar sounds, unreal images of twitching bodies under water and melancholy party scenes, underscored with Eurodance, in which the characters struggle for love and recognition, Sciamma stages youth as a dreamy transitional stage to the reality of adulthood.
It deals sensitively with the subject of adolescent sexuality, which is otherwise mostly sold as comedy ballyhoo. He is convincing not only by his precisely observing, calm narrative style, but above all by the memorable actresses, who courageously bring their physicality into the film. Sciamma has such a gift for depicting both the slow intensity of desire, and also that peculiar and unforgettable chest pain of betrayal. It's all in all very impressive to see how you can already so much of the vulnerability she put on screen here and later brought to perfection in "Portrait of a Lady on Fire".
---
The Last Black Man In San Francisco – Joe Talbot (2019)
(Available on Amazon Prime)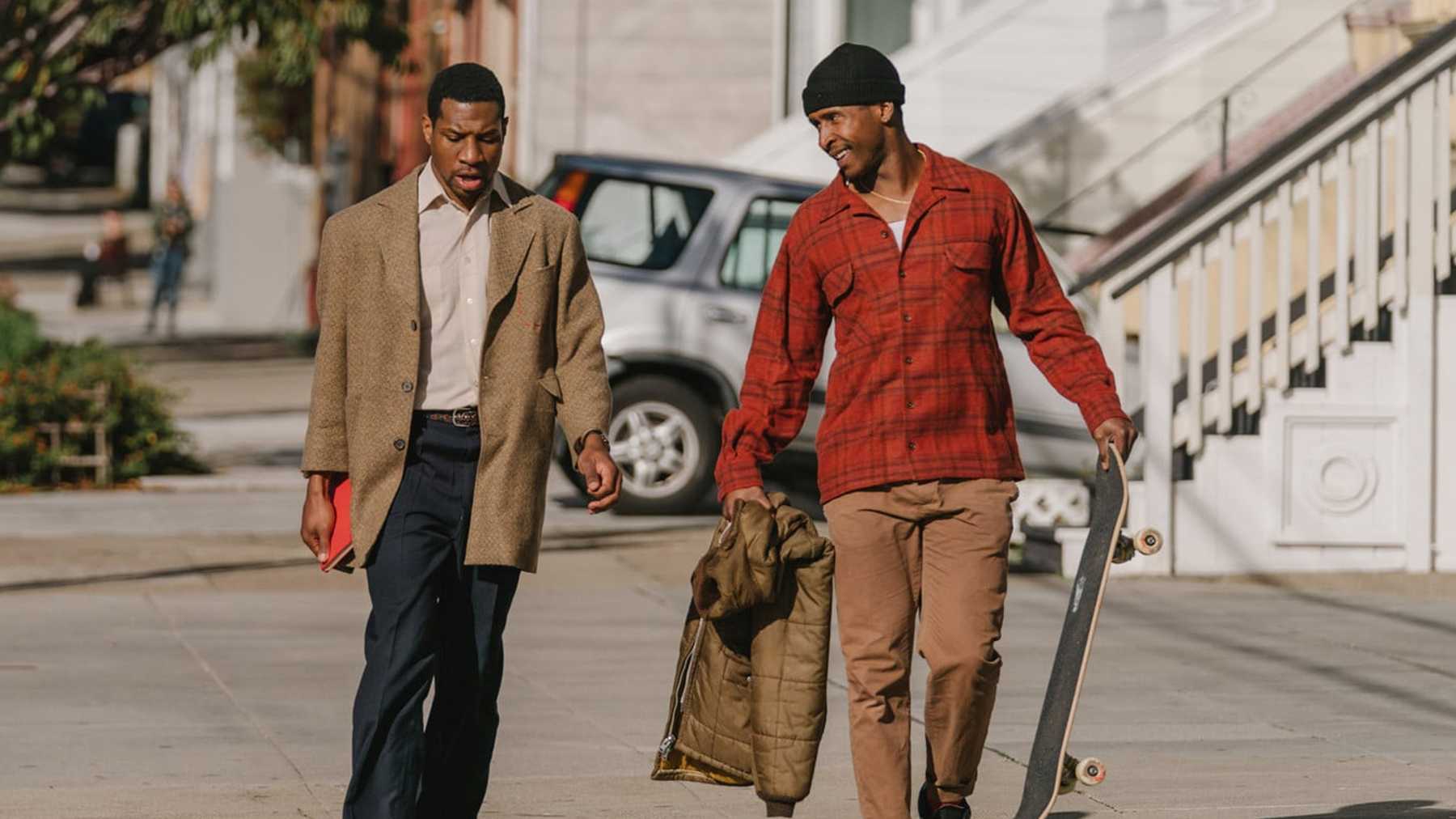 To support the Black Lives Matter movement, I dearly suggest you to watch "The Last Black Man In San Francisco" from A24. The film follows Jimmie (Jimmie Fails) and Montgomery (Jonathan Majors) who live in the run-down area of Hunter's Point in San Francisco, where Jimmie has found shelter with his friend (a previously unsuccessful playwright) and his blind grandfather (Danny Glover). But there is the promise of a better life, a former one. In the Filmore district of San Francisco, which – according to family legend – was built shortly after the Second World War by Jimmy's grandfather in the Victorian style of days gone by with his own hands. Jimmie doesn't notice that the house is not reminiscent of a building from the late 1940s, but rather of the many painted old ladies of the area, all of whom are much older, but a guide who leads a group of Segway tourists through the district does. But Jimmie is as unperturbed by this as he is by the current owners, who try to prevent his small craft services at the house with targeted croissant throws.
When the couple has to move out one day – the two siblings can't agree on an inheritance issue – Jimmie's hour has finally come. With zeal and the help of Montgomery, he quickly occupies the empty house in an area where his skin colour is the absolute exception. All attempts to legalize his status as at least perceived owner of the house fail for various reasons.
Joe Talbot's debut film, which is loosely based on autobiographical experiences of the leading actor Jimmie Fails, from which his childhood friend Talbot and Rob Richert cast a sensitive script full of warmth and empathy, is a cinematic wonder bag in the best sense of the word. Enriched with magical realism and set in an indefinite interim period between past, present and future, combined with social criticism (especially on a complex subject like gentrification) with lots of empathy and celebrating a friendship that almost seems more like a love story.
In addition to the themes of home and friendship, questions of identity and group membership also stand in the way of Jimmie and Mont. However, it is precisely this diversity that makes it difficult to get really close to the two of them, so that one has the feeling of remaining rather on the surface. Nevertheless, it is an important look at the globally occurring phenomenon of gentrification that shows what effects urban movements have on the individual.
---
Who Am I (2014)
(Available on Netflix)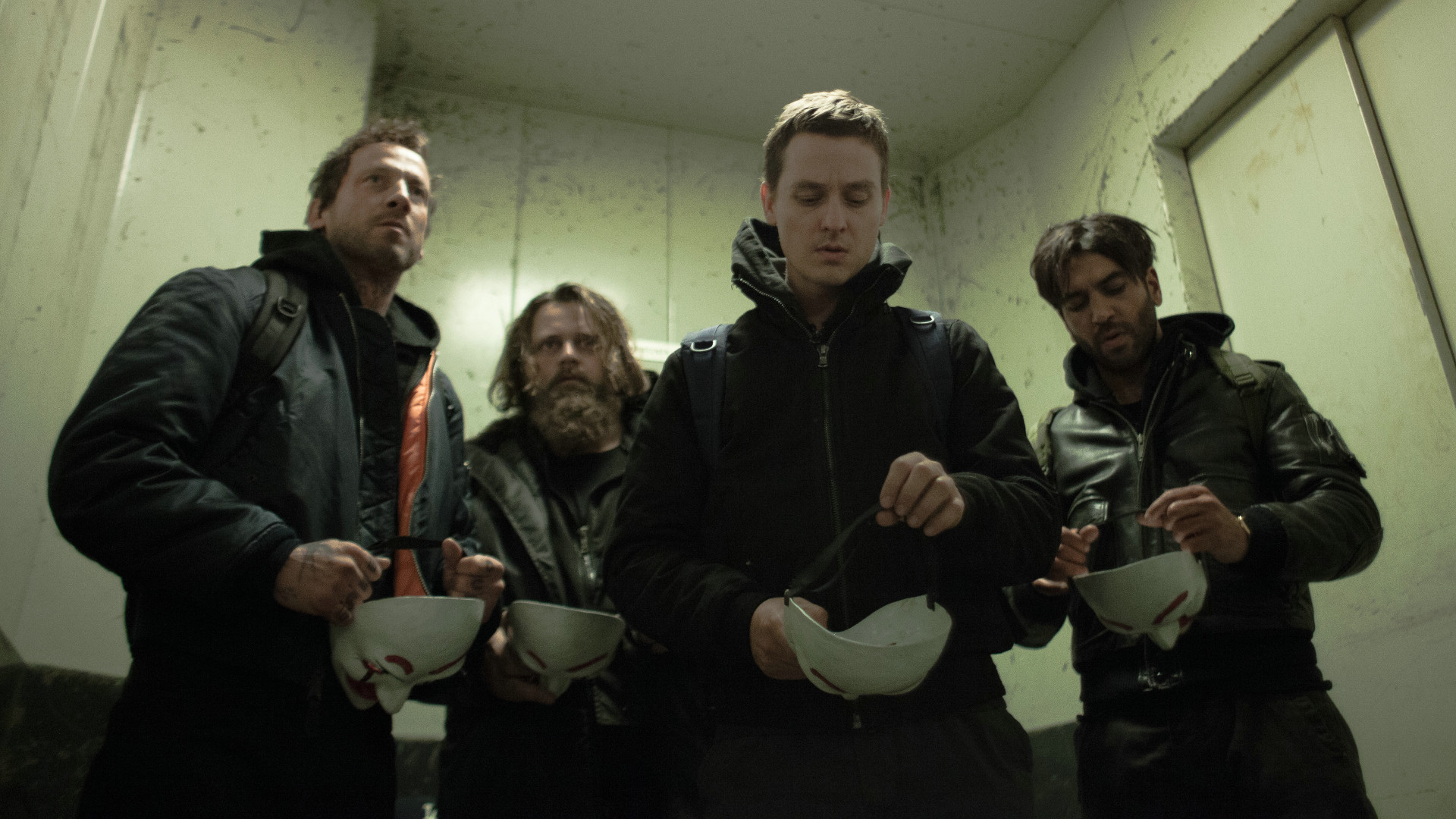 Have you've been loving the twists and turns of the german Netflixshow "Dark"? – Then I have the perfect movie to watch for you. "Who Am I" from 2014 directed by "Dark" creator Baran bo Odar. Clever staging meets fresh cast that also celebrates exciting genre entertainment made in Germany with a hip look, that feels like the lovechild of "V for Vendetta" meets "Mr. Robot".
Benjamin (Tom Schilling) is a grey mouse in hip Berlin, an intelligent but shy loner and computer freak who lacks inner strength and outer orientation. He is, in a way, a German counterpart to Keanu Reeves in "The Matrix", Edward Norton in "Fight Club", James McAvoy in "Wanted": someone who needs to be awakened. One who needs the strong mentor to finally rebel. In German cinema there is probably no one at present who could embody this "teacher" more credibly than Elya's M'Barek. With his typical mixture of virility and brashness he lures the inconspicuous Benjamin into a world of action and adventure. And teaches him fundamental wisdom: that you can be whoever you want to be. And that there is no security in life, however much we strive for it.
The most interesting aspect of "Who Am I" is its structure. The story unfolds in long flashbacks in which Benjamin makes his life confession in the manner of a purified criminal of a Danish investigator (Trine Dyrholm). This, it seems, isn't a very original script technique, either. But the longer Benjamin tells the story, the more inscrutable the connections become. And the more we begin to wonder where in his narrative the line between reality and invention, between fact and deception, runs. In the end, the film provides the answer in true style: with a sensational magic trick.
A gripping thriller that captivates you from the start. The story simply lives off the tension and the excitement of the different characters isn't neglected, either. I especially liked the ending, which is unpredictable and surprising, so "Dark" fans will definitely be satisfied with this movie.