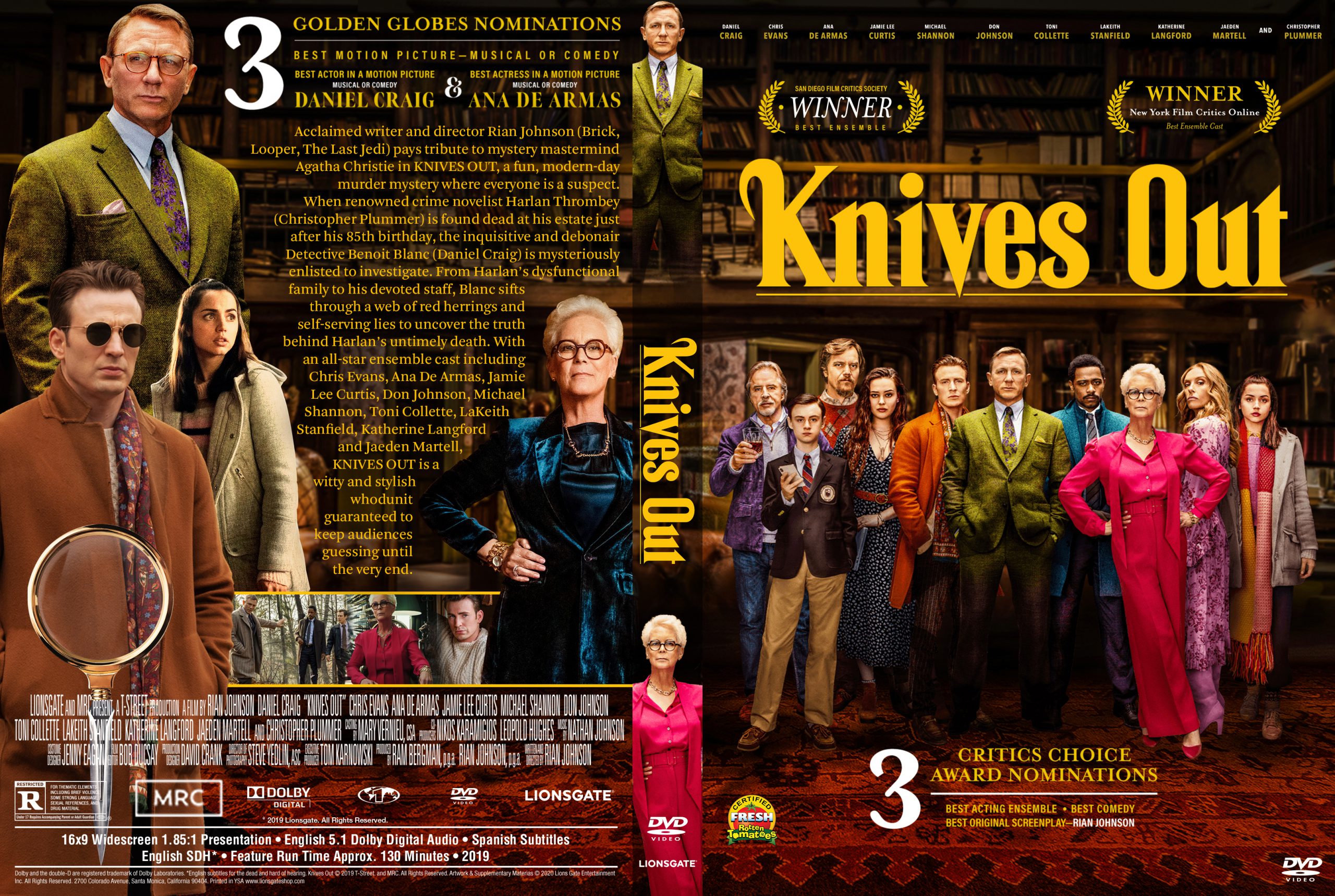 KNIVES OUT
| | |
| --- | --- |
| LABEL | Lionsgate |
| PG-Rating | PG-13 |
| RUN TIme | ca. 126 Minutes |
| IMAGE FORMAT | 1,85:1 (16:9 anamorph) |
| SOUNDFORMAT | DD 5.1 |
| LANGUAGE | Englisch |
| DIRECTOR | Rian Johnson |
| ACTORS | Daniel Craig, Chris Evans, Jamie Lee Curtis, Toni Collette, Michael Shannon, Ana de Armas, Katherine Langford, LaKeith Stanfield, Christopher Plummer |
PLOT
When renowned crime novelist Harlan Thrombey (Christopher Plummer) is found dead at his estate just after his 85th birthday, the inquisitive and debonair Detective Benoit Blanc (Daniel Craig) is mysteriously enlisted to investigate. From Harlan's dysfunctional family to his devoted staff, Blanc sifts through a web of red herrings and self-serving lies to uncover the truth behind Harlan's untimely death.
REVIEW
In Rian Johnson's "Knives Out", his latest feature post "Star Wars: The Last Jedi", the director brings Clue to life in a whimsical whodunnit. Following the death of the family patriarch, Harlan Thrombey (Christopher Plummer), an investigation begins into the cacophony of side characters who may – or may not – be involved in his sudden death. But with his death ruled as suicide and an ominous detective Benoit Blanc (Daniel Craig) appearing with an anonymous cash sum, "Knives Out" promises to take you on a wild ride to delve into the truth of Thrombey's mysterious death.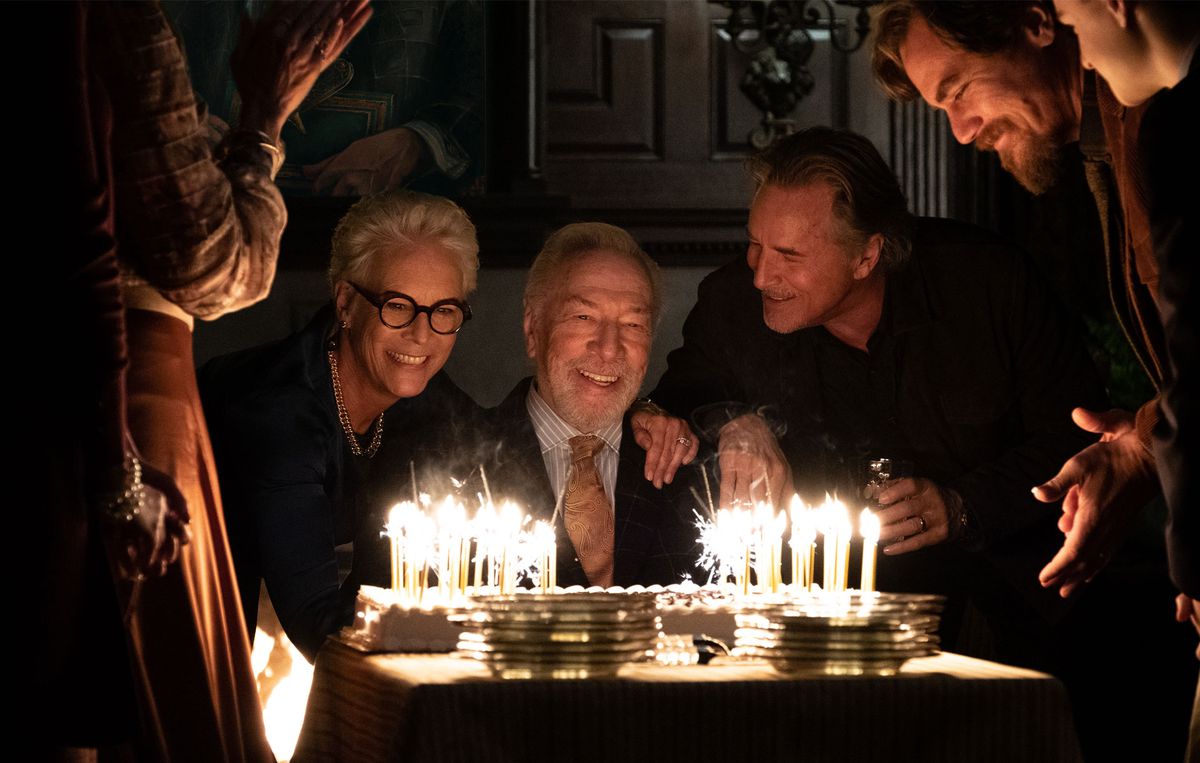 Overflowing with an all-star cast and enough twists to make a corkscrew jealous, "Knives Out" is a cinematic delight worthy of digging your teeth into. Whether it be for the illustrious names that color the Thrombey party — such as Toni Collette's free-spirited Joni or Jamie Lee Curtis's hard-faced Linda — the jammy gags that litter the films, or a well-earned Hamilton reference, "Knives Out" radiates fun on multiple levels and is a delightfully cheeky watch.
Taking the lead in "Knives Out" is Craig's Poirot-esque detective, Blanc, and Thrombey's former nurse, Marta Carerra (Ana de Armas) who forms a Holmes and Watson team to investigate the foul play. The pair's relationship is complex yet charming and guides you through the often-extravagant turns that Johnson has so carefully crafted. De Armas radiates emotional poise whilst Craig takes full advantage of his detective stance, taking the most advantage of the playful power of his position. Together, their scenes are well-crafted and brilliant — driving Johnson's soon-to-be-classic to a powerfully complex and clever end.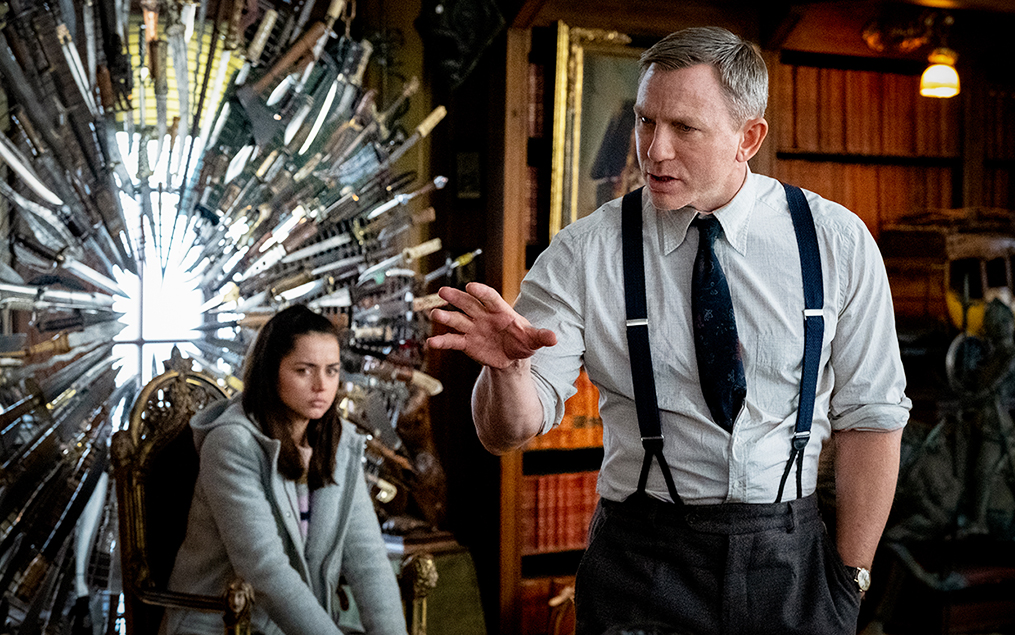 Though de Armas and Craig performances are excellent, there seems to be a fair bit of wasted opportunity with the wild array of characters that make up the Thrombey clan. There is definitely more to discover with Jaeden Martell's Jacob Thrombey, a young right-wing "nazi" who rarely appears on the screen along with Katherine Langford's Meg, seemingly the kindest of the Thrombey party. Even Marta — the arguable central figure of the film — lacks a sense of character beyond what we need to know. "Knives Out" is certainly a victim to plot over character, but with a plot as fun as it is, it can almost be forgiven.
Providing a setting for these devious antics is the Thrombey Mansion. Just as wildly fun as its characters, the house is a mystery writer's dream (fitting that Harlan Thrombey is a renowned mystery writer himself) and does not fail to surprise. Filled with strange caricatures and dark passageways, it wreaks mystery in every crevice. Plus, with a knife-filled art installation that could rival the Iron Throne, Johnson and his crew have spared no expense in creating a space fit for intrigue, helping to propel the atmosphere of the film to a whole new level.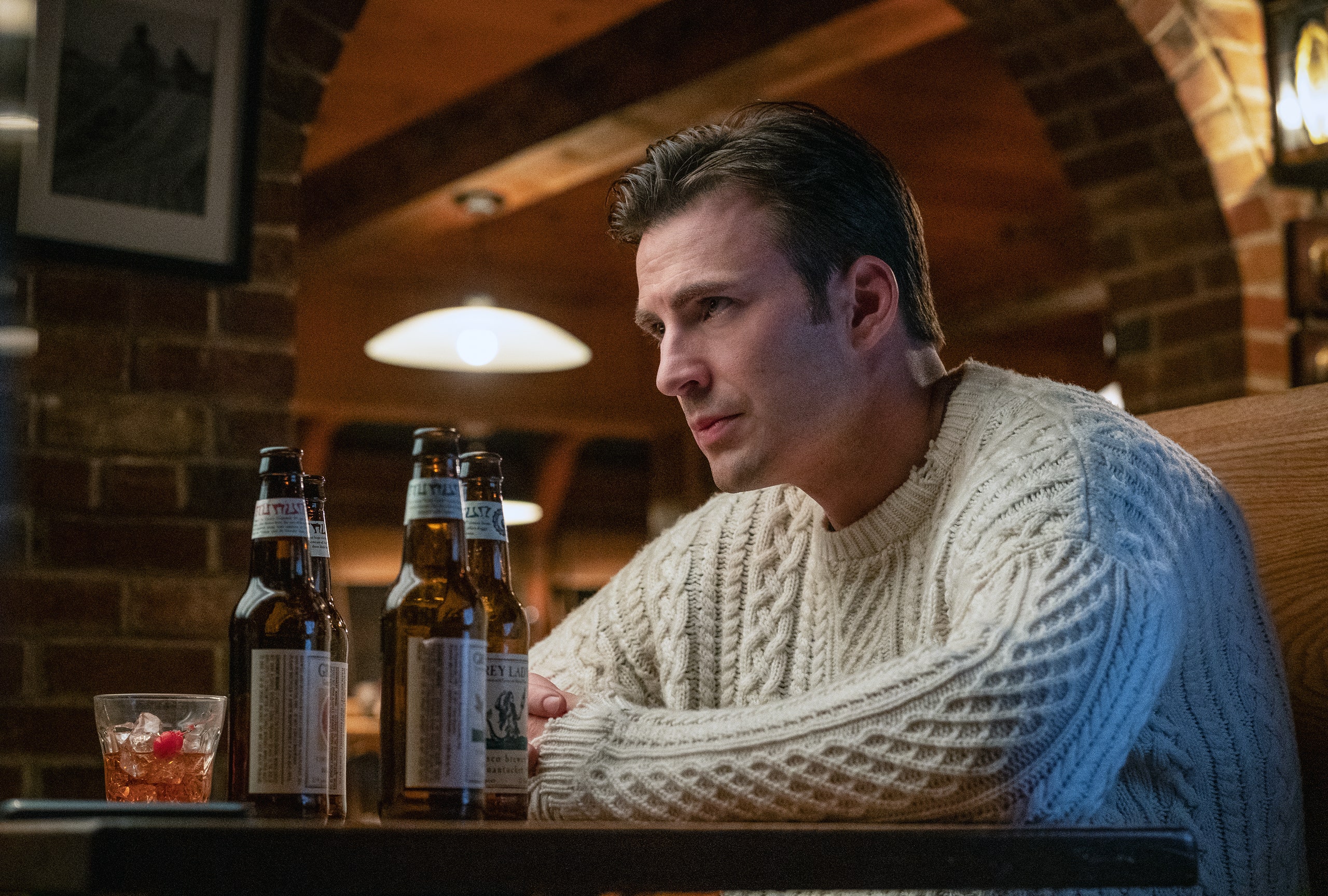 As a film that relies on people craving the final moment, "Knives Out" certainly does not disappoint. A subtle nod to the films opening and the ultimate outcome is hinted at the beginning, only to nicely wrap up the film in a circular narrative ending that gives Craig's doughnut hole speech validation. This, however, is only a reward for the more eagle-eyed viewer, so make sure to pay attention and keep your mind well and truly open. Along with the eventual arrest of Thrombey's killer, Johnson drives home a comically beautiful answer to the question everyone is desperate to find an answer to.
Whether you stay for the illustrious performances given by the illustrious cast, Johnson's witty twists, or Daniel Craig's award-winning speech on doughnut holes, Knives Out will certainly be worth your time. And, if you manage to get doughnuts after the film, then do. It'll totally be worth it. The crime thriller masterpiece "Knives Out" quickly comes across as a classic by Agathe Christie in perfect form. Everything simply runs smoothly here: from the complex story, to the detailed setting, to the well thought-out characters, who excellently combine a pleasant mix of crime thriller and comedy. Thus "Knives Out" surpasses even some classics like "Murder on the Orient Express".